Children's Style Guide featuring The Dragon and The Rabbit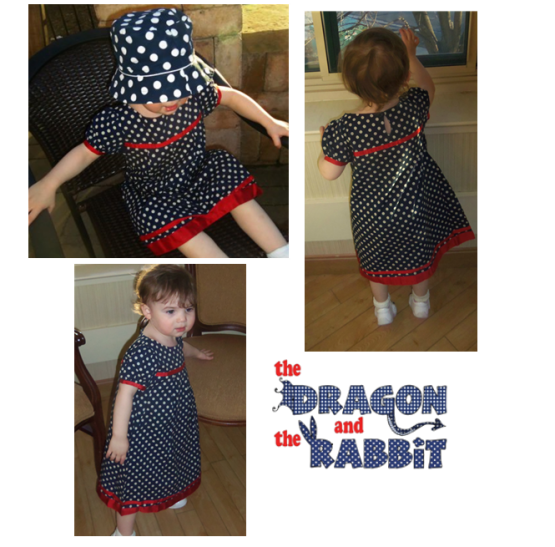 The Dragon and the Rabbit offers a beautiful collection of children's clothing just in time for Spring. Started by New York designer Anjana Eapen-Sathaye, the company was named after the years in which her son and daughter were born.
After 17 years in women's fashion, working for brands such as Calvin Klein, Emmanuel Ungaro, Polo Ralph Lauren and Tracy Reese, Anjana decided to try her hand at children's clothing.
Being the mother of two toddlers herself, Anjana designs practical, easy-to-care clothing made from natural cotton fibers that are comfortable against your child's delicate skins.
The versatile, comfy line of clothing for boys and girls offers everything from pants, shirts, casual tees, shorts and polos, to trendy dresses, and outerwear.
From church, to parties to play dates, the Polka dot dress my daughter is wearing is whimsical, girlish, and playful. Crafted with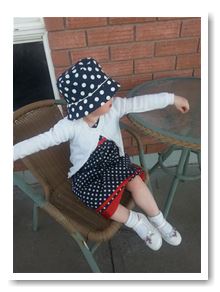 poplin cotton comfort and slip-on convenience, the Yoked Pleated Polka Dress is pleated in the front with a simple back keyhole button loop closure. The solid red on the dress breaks up the field of dots, adding just the right amount of contrast. The navy with the white dots brings the fancy side out. Overall, I think the dress has a dash of vintage sweetness, that is so hard to find in little girls dresses these days.
I did find the dress ran a little long, but I love that she will be able to get a longer wear out of it, as kids grow so fast. For review purposes Miss P is wearing a size 3t.
I also found the perfect reversible bucket hat, at Joe Fresh to accessorize with. I think the hat plays nicely into the natural girlishness of the polka dots. In the photo pictured right my daughter is wearing a white cardigan over her dress from Old Navy. I also found an Audrey Fedora at Appaman that would go perfectly with the dress, so I have put together a fun little spring look for your little one.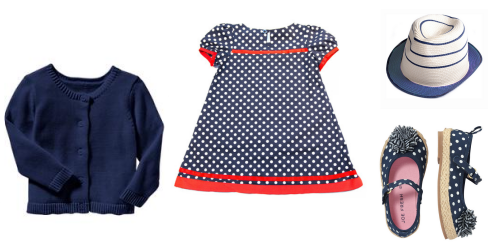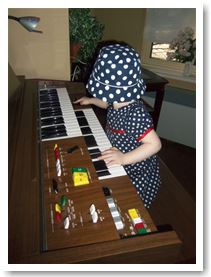 Not only do I adore the Dragon and the Rabbit for their beautiful designs and fabrics for children sizes 2T to 6T, I am also impressed with their commitment to donate a portion from their sales to the International Children's Heart Foundation.
What are some of your favorite pieces from the Dragon and the Rabbit collection?