With Easter quickly approaching, you may be struggling to come up with ideas for your 1-3 year old Easter basket. Every Easter basket deserves a book. Preschoolers love the ritual of reading with mommy or daddy, and each time you snuggle on the couch with a story, your little one is learning to foster a love of words and reading. Ollie's Easter Eggs, by Olivier Dunrea is the perfect book for teaching your preschooler about the tradition of coloring and hiding eggs.
In "Ollie's Easter Eggs"- Gossie, Gertie, BooBoo, and Peedie—4 tiny, but assertive ducks from the Gossie & Friends series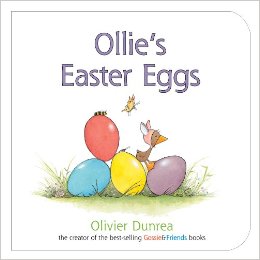 —gather, dye, and hide eggs for Easter. Olliw wants eggs too though; sporting a pink bunny-eared bonnet, Ollie moves the eggs to a hiding spot, leading to the ducks searching and hunting for their eggs.
With simple text and adorable illustrations done by Olivier Dunrea himself, it is easy to see why this book quickly became one of my daughter's favorites. It is certainly a wonderful teaching book.
The super bright colors on each page are a huge plus for my daughter and even though she doesn't get the humor in the book just yet, this book will grow with her over the next couple of years. I am looking forward to reading more books from the Gossie & Friends series to my daughter.
Olivier Dunrea is the author of many bestselling books for children. His work centers around farms, animals, architecture, and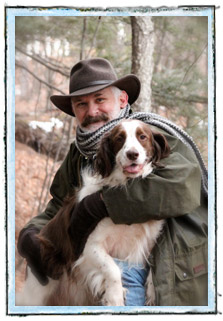 folklore. He lives in the tiny village of Narrowsburg, New York, in the Catskill Mountains. "Gossie & Friends began in 2001 with sketches of goslings while Dunrea was staring out the studio window watching Canada geese fly overhead, honking loudly. A pair of red rubber toy boots sat on his bookshelf for some strange reason. As he sketched goslings, he started drawing them wearing red rubber boots. And that is how the idea for Gossie and her 'bright red boots' came to life."
What else will you be adding to your toddler's Easter basket this year? What is your favorite board book for Easter for toddlers or preschoolers?
Website: hmhbooks.com/gossieandfriends
Author's Website: .olivierdunrea.com