BBC Earth is back with two new family adventures! Tiny Giants and Wings (narrated by Doctor Who's David Tenant), explore the world's smallest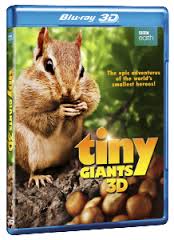 heroes and take to the skies in two beautiful epics. Both adventures can be experienced in 2D and 3D, immersing you in the world of the littlest creatures and heart pounding heights. BBC Earth paints the world in colours you have never seen before! Bring the great outdoors home with these remarkable films.
Tiny Giants
Tiny Giants, from the producers of Planet Earth, re-imagine the viewing experience by capturing the ground level perspective of the smallest creatures. The world is truly seen in a grain of sand, where mushrooms look like cityscapes, and mice and chipmunks lead us on heroic journeys. The film capture's Mother Nature at her finest, exposing the intimate details of the most unnoticed inhabitants. I was blown away by the cinematography, the use of 3D technology truly enhances the overall at home experience. Ben Foster's accompanying musical score made the natural marvels of the world more marvelous, creating a masterpiece that will stun the entire family.
Wings 3D
Wings allows you to sore to new heights as you glide through New York City, and immerse yourself in swarms of scarlet macaws through the most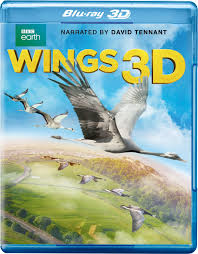 remarkable rainforests. John Downer's footage creates the illusion of flying as you depart with some of the world's most fascinating birds. From geese, to vultures, you will see the world from the wings of an eagle and never miss a beat. The accompanying orchestra score further elevates these remarkable moments. From the Grand Canyon, to the rivers of Peru, the filmmakers have outdone themselves with their ability to capture the inaccessible.
Gather the family, dim the lights, and get ready to think big as you explore the world from new angles and inspiring perspectives. BBC Earth's Tiny Giants and Wings 3D are two films on your summer to do list. Every minute is a breath of fresh air.
Website: http://www.bbcearth.com