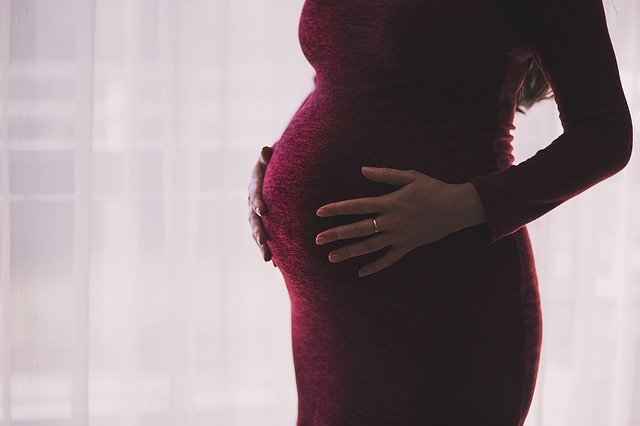 Being a pregnant is such a wonderful time in a woman's life. More than ever, women are embracing their pregnant bodies by capturing moments of their pregnancy on camera. From the traditional portraits of mom rubbing her growing belly to more creative scenes that include the whole family, there are plenty of ways you can document this moment in your life to treasure forever. So, if you're thinking about having some photos taken of your growing belly, these few maternity photo tips listed below will certainly come in handy.
Plan in Advanced
You might be surprised to find out how far out photographers are booking their appointments. Some of them have been known to book appointments two and three months ahead of time. This also changes during popular seasons such as wedding season. Since you'll want to have pictures before you actually push the baby out, it's probably a good idea to plan several months ahead of time to ensure the photographer can fit you into their schedule.
Timing is Everything
So when is the best time to have your pregnancy photographed? While pregnancy can be beautiful at any stage, it is probably best to be a bit strategic. As you know, early on in pregnancy you're dealing with morning sickness so if morning sickness is really bad for you, it's probably best that you wait until your second or third trimester. During these periods of time, not only has morning sickness slowed down, but your belly is also protruding a bit more so that it shows on photos.
Choose a Photographer That Fits Your Style
What types of photos do you like taking? Are you more of a quirky kind of character that would love to use props and put a funny spin on pregnancy? Are you more modern and love the look of black and white traditional photos? These pictures will be your keepsake for years to come, so why not make sure they're something you'll enjoy looking at time and time again?
The best way to determine if a photographer specializes in your style of photos is by checking out their website. Many professional photographers now have their own websites complete with maternity photos for you to look at.
Check Out Reviews or Ask Around
While it is important to find a photographer that you really connect with, you also want to make sure that you're hiring a professional. Check online for consumer reviews. This will give you insight on what your experience might be like and what to expect. Based on a few positive reviews you can pretty much gather that you've made a pretty good choice. Even asking other mommies to be about their photographers is a great way to get firsthand advice.
Communicate With Your Photographer
In order for your maternity photos to come out just as you'd like it will be important to effectively communicate with your photographer before you begin. It is important to make sure that your expectations are met and that you're both on the same page. The more you're able to communicate and connect with one another, the easier it is for the photographer to capture your true essence on camera.
Choose Clothing for Comfort
It goes without saying that the maternity fashion has certainly taken a turn for the best. No longer are you subjected to wearing nothing more than an oversized shirt and pregnancy jeans or a moo moo. Now you can wear some of the latest fashion trends and feel good about it. When selecting your wardrobe for your maternity photos, be sure that you not only think of style but also consider comfort.
If you're not exactly sure what you should wear, why not ask your photographer? They know exactly what looks good on camera and what doesn't. They also know how to bring everything together so that your baby bump is the true focal point. They may have advice on color choices and fabric types to really make the picture pop the way it should.
Belly bumps are certainly nothing to be ashamed of as they are the most beautiful part of pregnancy. After all, it is where your little bundle of joy is living for the time being. Being able to capture these times is a great thing. Not only does it give you something to remember, but it lets your little ones know that you loved them from the very beginning…and quite frankly, there is no better feeling than seeing the smile on your child's face when they see your photos and how awesome it was to be in your belly.
So hopefully this advice will come in handy and you'll have the best experience possible with your photographer as you strive to capture some of the best moments of your life on camera.
How far along were you when you had maternity photos taken?
If you are a big fan on saving money on maternity wear, then check at Old Navy. At Old Navy's Web site, you'll find a wide selection of fashionable maternity styles from cowl-neck tops to wrap cocktail dresses, all with affordable prices. Now you can save even more money with Old Navy Canada coupons. Special clearance pricing paired with money-saving rewards make OldNavy.ca the perfect destination for  your maternity clothes.
Use accessories such as ring light 
 Of course, when you are indulging with a maternity photoshoot you want to have the best result of your photos. As memories of your little one while you are still pregnant are forever cherished and treasured. And in order to have a better and beautiful result of your photos, be sure to include using ring light accessories from Luvo Store. In this way, you will find it worth your investment in buying this item as you will see the result as beautiful as the memories of your pregnancy.
Do not hesitate to add it into your list – the ring light. Or might as well ask your photographer to use ring light for the photoshoot.