Coloring books for adults have become the latest trend, and unlike some fads, this one is actually really good for you.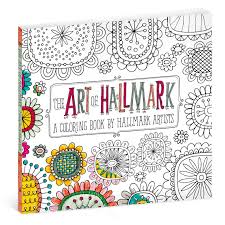 In April of 2015, I had the idea to use coloring as a form of brain therapy for my daughter Megan- a brain injury survivor. "The practice of coloring generates wellness, quietness and also stimulates brain areas related to motor skills, the senses and creativity", sites an article published in the Huffington Post that I read.
Other cognitive benefits for brain injury survivors can include organization, planning, problem solving, reasoning skills and eye hand coordination. Those with brain injury often struggle with being easily distracted. Staying inside the lines takes focus.
Coloring requires the two hemispheres of your brain to communicate, and the activity itself improves your fine motor skills and vision. The "action involves both logic, by which we color forms, and creativity, when mixing and matching colors," psychologist Gloria Martínez Ayala says. In turn, this "incorporates the areas of the cerebral cortex involved in vision and fine motor skills." Coloring books, much like crossword puzzles, are therapeutic and may delay or prevent the onset of dementia in older
individuals.
Coordination is yet another important factor. It takes a lot of hand-eye coordination to color in a coloring page. Some survivors may benefit from using coloring to extend their physiotherapy goals.
For many people coloring is therapeutic. According to clinical psychologist Ben Michaelis, coloring is a stress-free activity that relaxes the amygdala — the fear center of the brain — and allows your mind to get the rest it needs.
A brain injury can change the chemical balance of the brain, so it's very common for survivors to experience depression following a brain injury. Combine that with communication problems, and it's easy to see how coloring- a relaxing activity can speak volumes.
Coloring can also help with strength and dexterity in hands and fingers- making it a perfect activity for seniors as well as stroke victims.
Now, the only tough part is choosing the right coloring book. In the wake of pro-coloring therapy, the adult coloring book market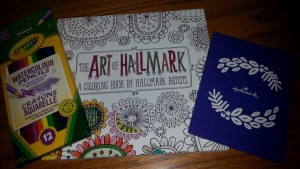 is booming.
The Art of Hallmark: A Coloring Book by Hallmark Artists is 45 pages of pure coloring freedom, designed to hold up to your medium of choice, whether Crayons, pencils, or markers. Nine artists contributed illustrations for this coloring pleasure: Sarah Walsh, Flora Chang, Rie Egawa-Zbryk, Amber Goodvin, Sam Lewis, Mirna Stubbs, Sarah Cole, Lisa Rogers and Terry Runyan.
Other adult coloring books are available at Hallmark Gold Crown Stores.
Website: hallmark.ca