Whether you are shopping for the perfect shower gift, or welcome to the world" gift a personalized present adds a special touch that will make your gift memorable. Your recipient will surely appreciate the loving thought you put into it. Just about everyone loves to receive a personalized gift and Stuck on You Canada is a great one-stop shop for everything personal. Try a personalized baby onesie, bib, or personalized teddy bear for the nursery.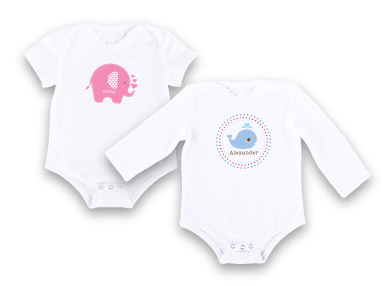 The best thing about a customized gift is the plain creative freedom it gives you.  At Stuck on You Canada you have the opportunity to personalize your gift with 1 of over 30 designs. You can choose to personalize the item with the baby's name, or if you don't know the sex of the baby you can use a fun quote like I did.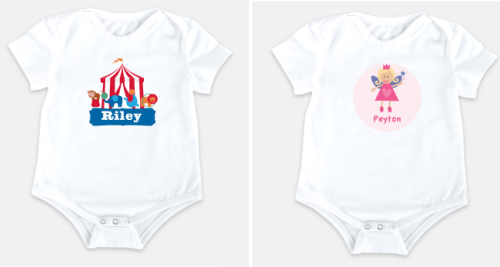 Using the Jungle Animals design, I chose to personalize both the long sleeve jumpsuit and matching bib with the words peek-a-zoo. Customizing and ordering was really simple. Your baby's delicate skin will love the baby bib and jumpsuit made of 100 % cotton and the mom-to-be will love the personal touch.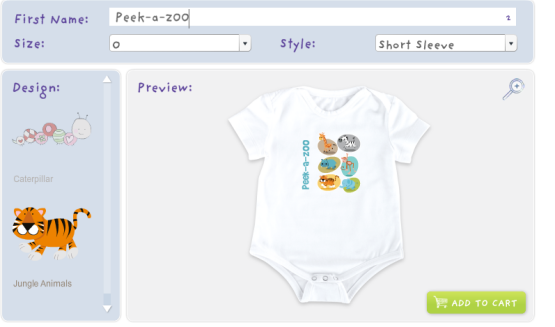 Stuck on You offer gifts for any special day. Whether it is a gift for a birthday girl,  good grades, or even Halloween, a customized gift is a wise choice. Choose from the huge selection of name labels, kids' labels, clothing labels, and school labels from Stuck on You Canada. Try their personalized clothing, pajamas, and t-shirts; or embroidered towels, cushions, and teddy bears.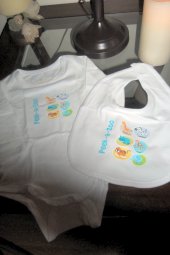 Shop: Stuckonyou.ca or if you are in the US Stuckonyou.com