There is an unmatched joy in spending time with your best friends—those extraordinary individuals who have stood by your side through thick and thin. Whether it's laughing until your sides ache, sharing secrets in the wee hours of the night, or embarking on unforgettable girl's getaway adventures together, the bond with your closest friends is truly special. These cherished moments of camaraderie and connection bring warmth to your heart and leave an indelible mark on your soul. Being with your best friends is a precious gift, an opportunity to create lifelong memories and experience a sense of belonging that is both comforting and exhilarating.
Planning a girls' getaway is an excellent way to unwind, bond, and create lasting memories with your closest female friends. Whether you're looking for adventure, relaxation, or a mix of both, there are numerous fun and exciting ideas for a memorable girls' trip. How about planning something unexpected like king salmon fishing Alaska-style? From weekend retreats to international adventures, the fun is waiting to be planned. Here are some other enticing suggestions to consider.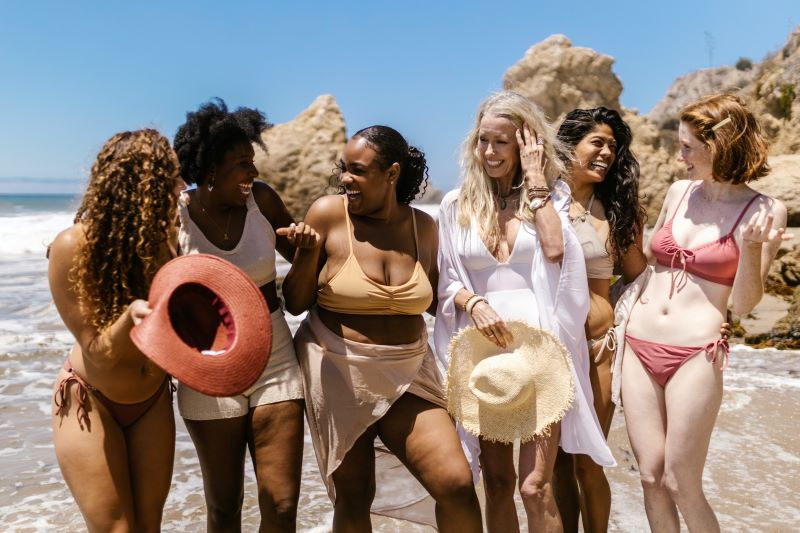 Beach Retreat: Escape to a tropical paradise with sun, sand, and crystal-clear waters. Spend your days lounging on the beach, swimming, snorkeling, or indulging in spa treatments. Relaxation, rejuvenation, and endless laughter are guaranteed. Who wouldn't want to go to an exotic locale?
City Exploration: Choose a vibrant city and explore its unique offerings. Wander through colorful markets, visit art galleries, enjoy exquisite dining experiences, and immerse yourselves in the local culture. City getaways offer a perfect blend of sightseeing and entertainment. Try a busy city that never sleeps.
Wine Tasting Tour: Embark on a wine-tasting adventure to renowned vineyards and wineries. Enjoy the picturesque countryside, learn about different wine varieties, and savor delectable food pairings. It's an opportunity to unwind, enhance your palate, and appreciate the beauty of wine-making regions. Brush up on your knowledge of wine before you go.
Outdoor Adventure: For adventurous souls, opt for an adrenaline-filled getaway. Try activities like hiking, rock climbing, zip-lining, or white-water rafting. Bond over shared challenges and conquer new heights together.
Spa Retreat: Pamper yourselves with a luxurious spa retreat. Relax in plush robes, and indulge in soothing massages, facials, and body treatments. Unwind in steam rooms, saunas, and mineral pools, and embrace the ultimate relaxation experience.
Culinary Exploration: Embark on a gastronomic adventure by choosing a destination known for its culinary delights. Take cooking classes, visit local markets, and enjoy food tours to savor unique flavors and expand your culinary skills.
Road Trip: Plan an epic road trip with your girlfriends. Select a scenic route, pack snacks, and hit the open road. Explore hidden gems, stop at quirky roadside attractions, and create unforgettable memories along the way.
Tropical Island Getaway: Escape to a tropical island paradise where you can relax, soak up the sun, and enjoy water activities like snorkeling, kayaking, or paddleboarding. Immerse yourselves in the tranquility of turquoise waters and lush landscapes.
Yoga and Wellness Retreat: Rejuvenate your mind, body, and soul with a yoga and wellness retreat. Disconnect from the daily hustle and bustle, practice yoga, meditate, and indulge in holistic therapies. Reconnect with your inner self and leave feeling refreshed and revitalized.
Cultural Immersion: Immerse yourselves in a new culture by traveling to a destination known for its rich heritage and traditions. Explore historical sites, museums, and local customs. Engage with locals, participate in cultural activities, and expand your horizons.
Music Festival: If you and your friends share a love for music, attending a music festival can be an exhilarating experience. Dance to your favorite tunes, discover new artists, and enjoy the vibrant atmosphere of live performances.
Skiing or Snowboarding Trip: Embrace the winter season with a ski or snowboarding trip. Hit the slopes, enjoy après-ski activities, and cozy up by the fireplace in a charming mountain lodge. It's a perfect blend of adventure and relaxation.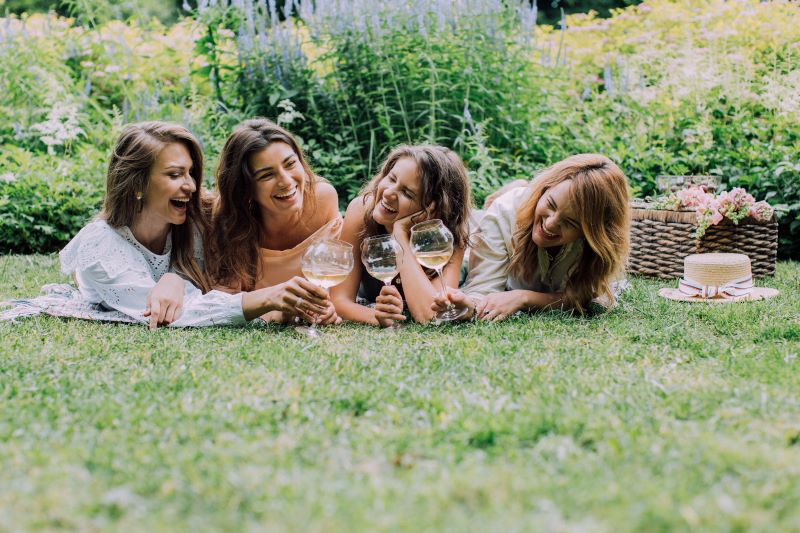 Remember, the key to a successful girls' getaway is to prioritize the preferences and interests of everyone involved. Tailor the trip to suit your collective desires, whether it's adventure, relaxation, or cultural exploration. By creating cherished memories together, you'll forge stronger bonds and deepen your friendships.