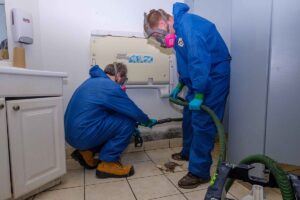 Like many coastal areas, Gold Coast is not immune to the issue of mould growth in homes. The humid subtropical climate, with its high levels of moisture, can create favourable conditions for it to thrive. Discovering mould growth in your home can be a cause for concern; it not only poses a threat to your property but also to your health. So when faced with an infestation, hiring professional services for mould removal in Gold Coast is crucial to ensure effective and safe removal. And when it comes to the cost, they charge between 10 to 25 dollars per square foot, depending on the labour and material. However, not all companies are created equal. Hence, to make an informed decision and choose the right mould remediation service provider, it is essential to ask the following important questions.
Are You Certified and Licensed?
One of the first questions you should ask is whether they are certified and licensed. Certification indicates that the company has received proper training. Licensing ensures that the company meets the required standards and regulations set by the state or local authorities.
How Much Experience Do You Have?
Experience matters when it comes to remediation. So, inquire about the company's years of experience in the field. An established and experienced service provider is more likely to have encountered various situations and developed effective strategies for removal.
Can You Provide References or Testimonials?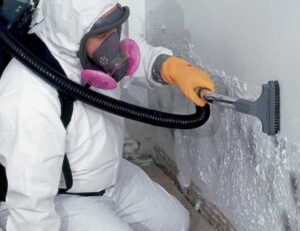 Ask the company for testimonials or references from previous clients. It allows you to get feedback from others who have used their services and can give you a sense of their reputation and customer satisfaction. Contacting these references can provide valuable insights into the company's professionalism, reliability, and the quality of their work.
What Is Your Process?
Understanding the remediation process is essential for evaluating the company's expertise and approach. As such, a reliable provider should be able to explain their step-by-step process, which typically includes inspection, containment, removal, cleaning, and prevention of future growth. They should also use industry-standard equipment and follow established guidelines.
Do You Conduct Mould Testing?
While not always necessary, testing can be beneficial in certain situations. So, ask the company if they offer testing services. If they do, inquire about the methods they use and the cost involved. It can help identify the type and extent of the problem, which can inform the process and ensure that all are properly addressed.
What Precautions Do You Take to Ensure Safety?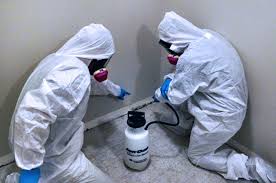 Mould Removal in Gold Coast involves handling potentially hazardous materials and working in contaminated environments. As such, the safety of both the workers and the occupants should be a top priority. Hence, ask the company about their safety precautions, such as using personal protective equipment, establishing containment areas, and employing proper ventilation during the process.
Do You Offer a Warranty or Guarantee?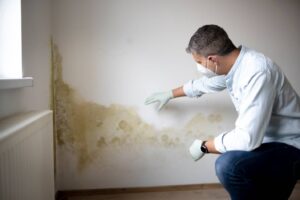 A reputable company stands behind their work and offers a warranty or guarantee for their services. So, inquire about any warranty or guarantee provided by the company. It demonstrates their confidence in their work, giving you peace of mind knowing that they will address any issues that may arise after the process is completed.
Are You Insured?
Insurance is crucial when hiring any service provider. And remediation can be a complex and potentially risky process. So, ensure that the company has liability insurance to protect you in case of any injuries that occur during the process or accidental damage to your property.
What Are Your Costs and Payment Terms?
Discuss the costs associated with the project. Ask for a detailed breakdown of the costs and the payment terms. It is advisable to gain multiple quotes from various companies to compare prices and ensure you are getting a fair deal. Also, keep in mind that the lowest price may not always indicate the best service, so consider the overall value provided by the company.
By asking these critical questions, you can gather the necessary information to make an informed decision when hiring these services. Finding a reputable and experienced company will ensure that the problem is effectively resolved, protecting both your property and your health.