When the temperature drops and the chilly winter winds start blowing, it's time to bring out those cosy woollen pants to keep yourself warm and stylish. Seasonal attires like winter pants for women come in various styles and materials, making them versatile for any occasion. However, to achieve the perfect winter look, it's essential to pair them with suitable tops. This article will explore layering tips to help you create stylish and comfortable outfits with your pants.
Sweaters: Classic Comfort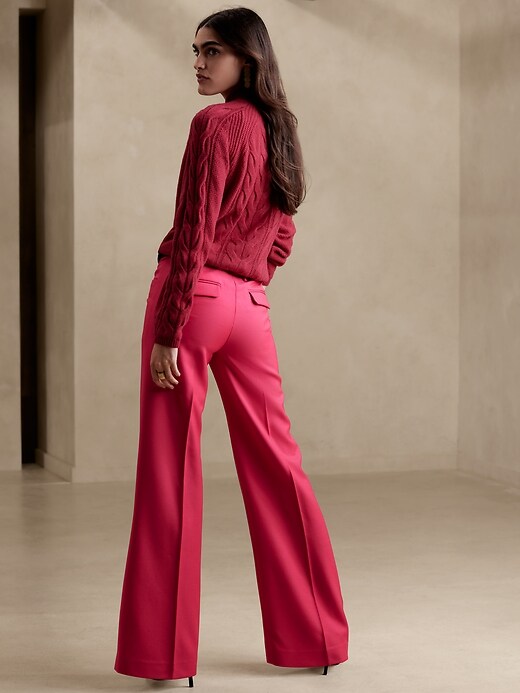 (Woollen pants from Banana Republic )
Sweaters are a timeless choice for pairing with woollen pants. They provide warmth and comfort while adding a touch of elegance to your outfit. Opt for chunky knit sweaters in neutral colours like beige, grey, or camel to create a cosy and sophisticated look. Pair them with tailored winter trousers and ankle boots for a chic ensemble. If you prefer a more casual style, oversized sweaters can be effortlessly paired with leggings or wide-leg pants for a relaxed and trendy vibe.
Blouses: Feminine and Versatile
Consider pairing your woollen pants with a blouse for a more polished and feminine look. Silk or chiffon blouses in vibrant colours or delicate prints can add a touch of elegance to your outfit. Tuck the blouse into high-waisted pants and complete the look with heels or ankle boots. This combination is perfect for a day at the office or a classy evening event.
Turtlenecks: Cosy and Stylish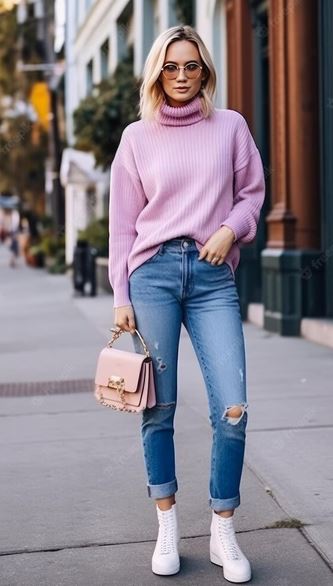 Turtlenecks are a winter staple that can be effortlessly paired with various winter trousers. Whether you opt for a fitted or oversized turtleneck, this versatile piece will keep you warm and stylish throughout the season. Pair a chunky knit turtleneck with high-waisted jeans or corduroy winter pants for a casual yet trendy look. Add a pair of ankle boots and a statement coat to complete the ensemble. For a more formal outfit, tuck a sleek turtleneck into tailored trousers or wide-leg winter pants and finish the look with pumps or heeled boots.
Cashmere Tops: Luxurious and Warm
Cashmere tops are an excellent choice to pair with your winter trousers for a touch of luxury and ultimate warmth. Cashmere is a soft and cosy fabric that adds elegance to any outfit. Opt for a timeless look for cashmere sweaters or cardigans in neutral shades like black, navy blue, or camel. Pair them with tailored woollen pants and knee-high boots for a sophisticated and chic ensemble. Alternatively, you can wear a cashmere turtleneck with wide-leg trousers for a fashionable and comfortable outfit.
Button-Down Shirts: Effortlessly Chic
Button-down shirts are a wardrobe essential that can depend on the occasion. Pairing them with winter trousers adds a touch of sophistication to your outfit. Opt for crisp white or striped button-down shirts for a classic and timeless look. Choose oversized button-down shirts in soft fabrics like flannel or chambray for a more relaxed vibe. Wear them untucked with skinny jeans or leggings for a casual yet put-together look.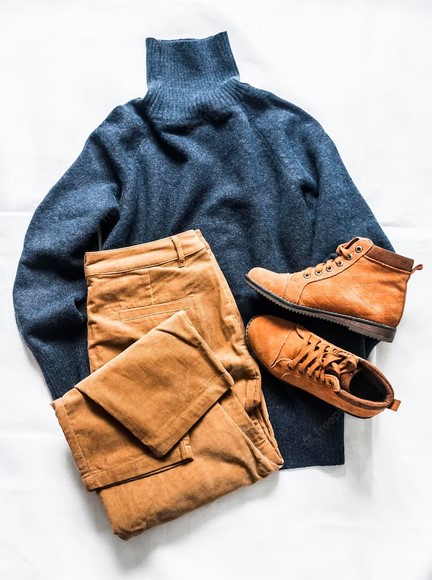 It's time to elevate your style as the winter season arrives with the perfect pairing of winter pants and tops. Whether you opt for sweaters, blouses, turtlenecks, or button-down shirts, there are countless ways to create stylish and comfortable outfits with winter pants for women. Remember to choose materials that provide warmth without compromising on style. Following these layering tips, you can confidently embrace the colder months while looking fashionable and cosy. So experiment with different combinations, and let your woollen pants be the star of your outfit!