Your wedding day promises to be one of the most significant and cherished moments in your life. It's a celebration of love, commitment, and the beginning of a beautiful journey together. However, orchestrating a wedding can be an intimidating task with many details to consider. To assist you in navigating this process smoothly and ensure that your special day reflects your dreams, we have compiled a comprehensive guide to wedding planning.
1. Establish a Clear Budget
Before delving into the world of wedding planning, it's essential to create a well-defined budget. Determine a realistic spending limit and allocate funds to different facets of your wedding, including the venue, catering, attire, and decorations. Having a well-structured budget will serve as a guiding principle throughout the planning process, preventing overspending and financial stress.
2. Craft a Detailed Timeline
Planning a wedding can be a lengthy endeavor, so it's crucial to develop a comprehensive timeline. Start by selecting a wedding date and work backward to set deadlines for essential tasks such as booking vendors, sending invitations, and selecting attire. A well-thought-out timeline will help you remain organized and alleviate last-minute stress.
3. Choose Your Ideal Venue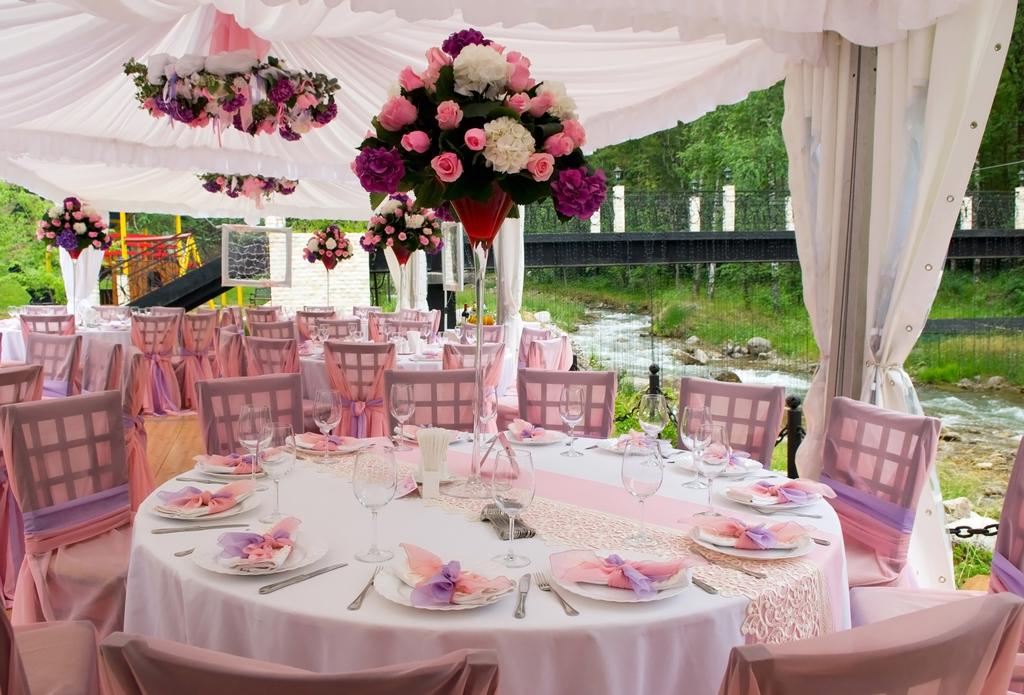 The choice of wedding venues in Asheville, NC, or any nearby place where you reside, is a pivotal decision that can profoundly influence the overall ambiance of your wedding. Consider factors such as your budget, the number of guests you plan to invite, and the style you envision when selecting a location. Whether your heart is set on an intimate garden ceremony, a rustic barn wedding, or an elegant ballroom affair, there are numerous venue options to match your vision.
4. Secure Reliable Vendors
Vendors play a pivotal role in shaping your wedding day. Begin by securing essential vendors such as a photographer, caterer, and florist. Look for professionals with extensive experience in weddings and a portfolio that aligns with your desired style. Reading reviews and requesting references will help ensure you make informed and suitable choices.
5. Find the Perfect Attire
Searching for the ideal wedding attire is a momentous task that demands attention to detail. Begin your search early, particularly if you're contemplating custom-made attire. Begin by browsing bridal boutiques formal wear shops, or exploring online options. Don't forget to consider accessories like shoes, veils, and jewelry to complete your ensemble.
6. Craft Memorable Ceremonies and Receptions
Collaborate with your chosen officiant to create meaningful and personalized ceremonies. Choose readings, vows, and rituals that resonate with your relationship and values. Coordinate with your venue to devise the layout and design of both the ceremony and reception spaces. Thoughtfully consider elements such as decor, lighting, and seating arrangements to curate a cohesive atmosphere.
7. Send Invitations with Care
Send save-the-dates and wedding invitations well in advance to allow your guests ample time to respond. Ensure that your invitations include all the necessary details, such as the date, time, location, dress code, and any additional information that your guests may need. Consider utilizing digital RSVP options for convenience.
8. Plan a Delightful Menu and Beverage Selection
Food and beverages are integral aspects of any wedding celebration. Collaborate with your chosen caterer to design a menu that reflects your culinary preferences while accommodating any dietary restrictions your guests may have. When it comes to beverages, make choices aligned with your preferences, whether it's an open bar, signature cocktails, or a variety of non-alcoholic options.
9. Entertainment and Musical Arrangements
Entertainment is paramount in setting the tone for your wedding reception. Decide whether you desire a live band, a DJ, or a combination of both. Curate a playlist that includes your favorite songs and special dance numbers. Explore entertainment options such as photo booths or lawn games to ensure your guests remain engaged and entertained throughout the celebration.
Conclusion
Remember that your wedding day should be a reflection of your unique personality and love story. While the planning process may present challenges at times, it's crucial to remain true to your vision and make choices that resonate with you as a couple. By adhering to this comprehensive guide to wedding planning, you'll be well-prepared to embark on your journey toward a blissful happily ever after.