Hey there, lovely brides-to-be! Are you dreaming of a stunning wedding photoshoot that's cosy, chic, and filled with fabulous interior design elements? Look no further, because we've got you covered! An Indoor photoshoot can be an absolute delight, especially when you have the magic touch of proper interior design on your side. So, let's dive in and discover how to create picture-perfect memories that will make your heart skip a beat.
Indoors is Where It's At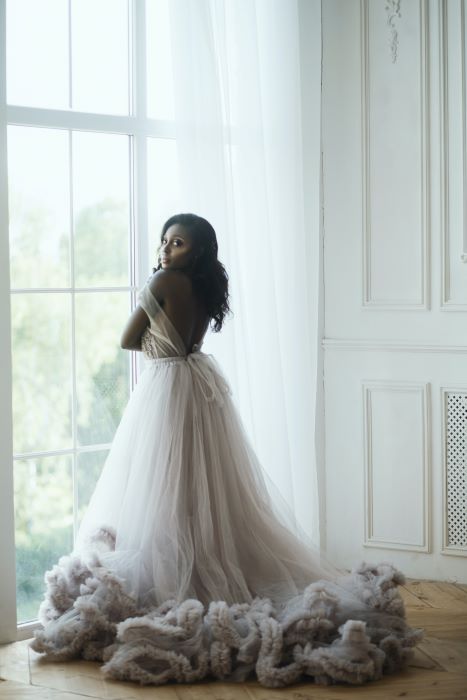 Before we jump into the nitty-gritty, let's talk about why indoor photoshoots with a touch of interior design can be such a fantastic idea. First off, the weather is never a bother indoors, and you can kiss goodbye to any worries about rain ruining your hair or dress! Plus, the right interior setting can elevate your photos to a whole new level of sophistication and elegance. Ready to start planning? Let's go!
Lay Out Your Vision
To kick things off, finding the perfect indoor venue is key. Look for spaces that boast eye-catching interior design elements – think beautifully decorated arches, stunning backdrops, and captivating furniture pieces. Collaborate with a professional interior designer who can understand your vision and seamlessly blend your wedding theme with the venue's existing aesthetics.
Speaking of vision, before you dive into the planning process, it's crucial to have a clear idea of your wedding style and theme. Are you going for a vintage vibe, modern chic, or perhaps something bohemian and free-spirited? Once you've decided on the theme, select a complementary colour palette and decor to bring everything together.
Lights and All the Accoutrements
Now, let's talk about lighting! Lighting can make or break your photos, so it's essential to get it right. Work with both natural light and artificial lighting to create a warm, dreamy ambience. Trust us; it'll make you glow like the radiant bride you are!
You Can Never Go Wrong With Flowers
Floral arrangements and decor play a crucial role in setting the mood for your indoor photoshoot. Choose blooms that complement the venue's interior design, and don't be shy about adding some lovely decor touches to create a picture-perfect scene.
Pose Like Nobody's Watching (Or Snapping)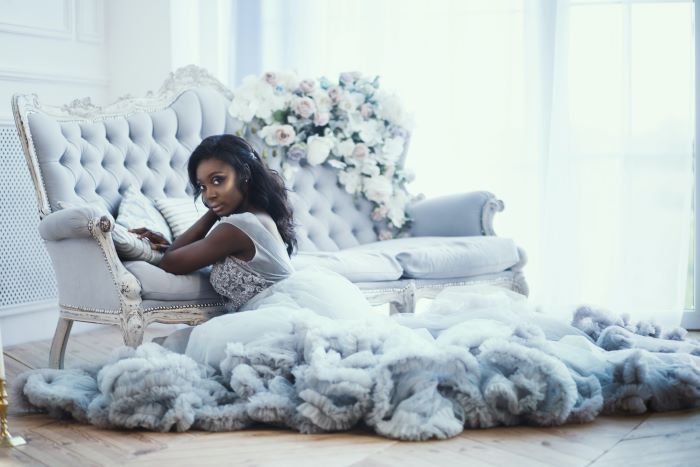 Now, let's get down to the fun part – posing and direction! Your photographer is a pro, but feel free to share your ideas and preferences. Use this time to let your photographer know how you want to let your custom wedding dress flow with the wind or be the focus of each shot. Let the venue's architecture blend with your poses and frame your shots in unique and creative ways. And don't forget to capture those candid, heartfelt moments; they make for the most beautiful memories.
Throughout the planning process, stay in touch with both your photographer and the interior designer. Communication is key to ensuring everything aligns beautifully for your big day. Remember, they are just as excited as you are to bring your vision to life!
Beauty in Print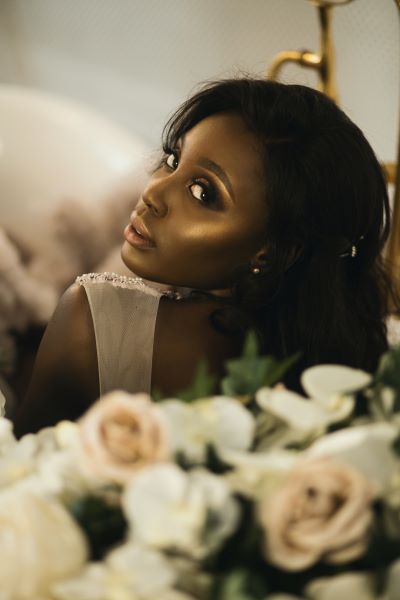 After the photoshoot, it's time for post-processing and album design. Enhance your indoor shots to make them truly pop, and work closely with your photographer to curate an album that showcases the mesmerizing fusion of interior design and wedding photography.
Conclusion
An indoor wedding photoshoot with proper interior design can be an absolute dream come true. Embrace your creativity, and let your wedding style shine through with a touch of chic interior magic. So, dear brides-to-be, get ready to create memories that will warm your heart for years to come. Happy planning!