More than half of America has a dog as part of their family. While these animals can enhance your life, letting them in and out all day can be a hassle. Having pet doors installed is the perfect solution! A pet door isn't a complicated contraption. It consists of a frame with either a flap or electronic opening that your pet can travel through.
Pet doors have come a long way from the standard plastic ones of years past. You now have options to pick from that will best complement your style.
We look at 3 types of pet doors you can install to let your furry friend enter and exit as they please.
In-Glass Pet Door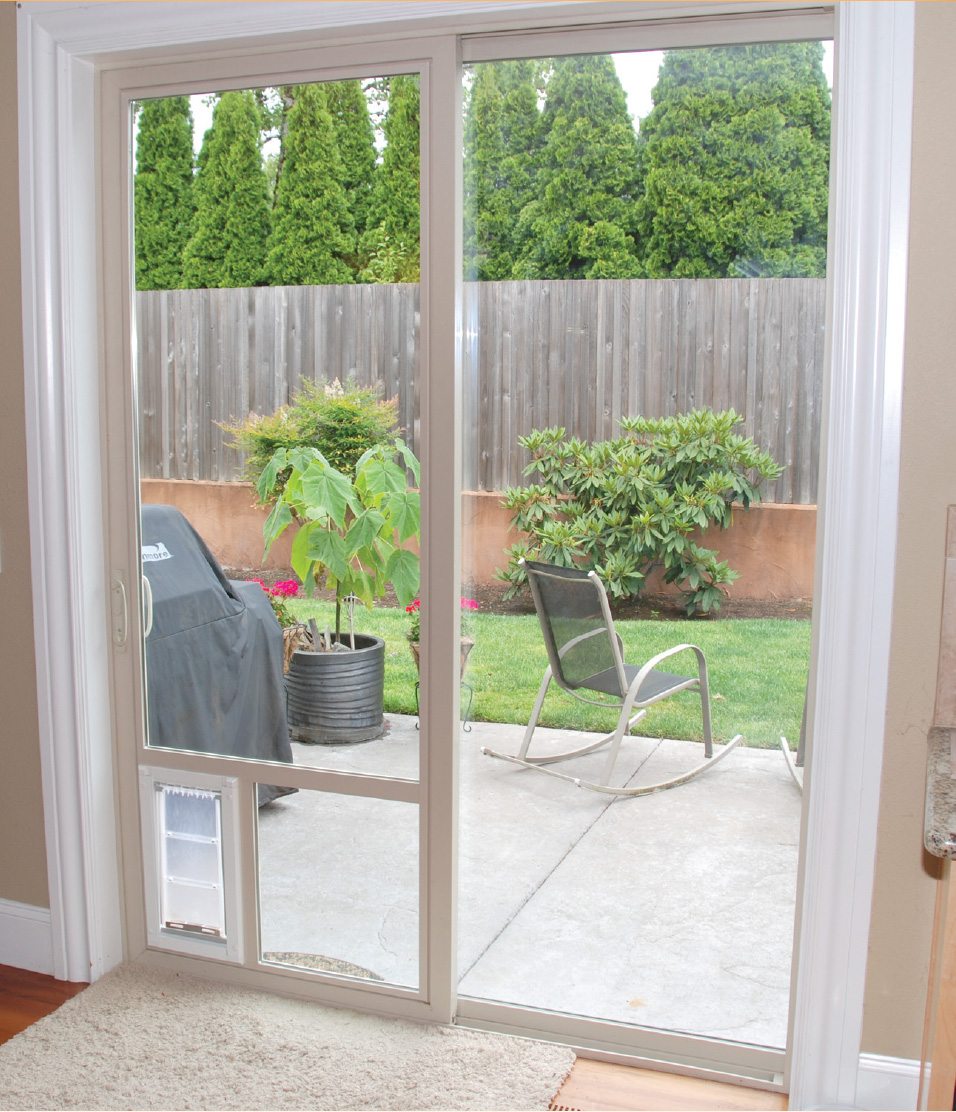 Do you find your pet scratching at your patio door, begging to get let out? Now there is a pet door you can get installed right in the glass itself! This is a modern-looking alternative to the traditional type of pet door.
This pet door is designed for outside glass French or patio doors. You can choose the frame color so that it is sure to match the existing door.
Pet size isn't an issue with this type of pet door. They can be custom-designed to fit your specific needs.
The perfect seal on the door means rain won't escape into your house. You'll love that you can have a pet door that doesn't disrupt the look of your beautiful patio door.
In-Screen Pet Door 
There is nothing like keeping your door open to the screen to let the breeze in. You can keep your screen door open and let your pet out when you choose an in-screen pet door.
This door gets installed directly into an existing screen door in your home. If you are on a budget, this is a less expensive option than an in-glass pet door.
If you choose to install an in-screen doggy door, you'll want to leave it to the professionals. Trying to install a door like this yourself could lead to irreversible screen damage.
In-Door Pet Door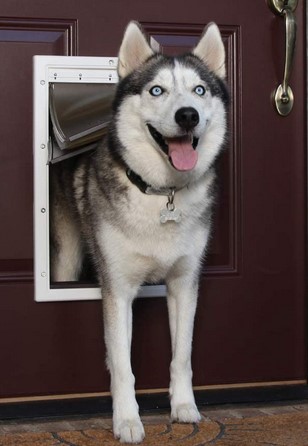 The most traditional pet door route is an in-door pet door. This type of pet door gets installed into any wooden or fiberglass door in your home.
If you need to let your cat or dog down in your basement, you can choose to install this pet door on an inside door. Are you hoping to let your furry friend leave through an outside door? This type of door is great for those doors too!
Make Life Easier for You and Your Pet With a Pet Door
Choosing to add pet doors to your home doesn't have to take away from your home aesthetic. When your pet is happy, you'll be happy too!
Did you find our article on pet doors helpful? If so, you'll love the other content we have to offer! Check out our other pet and animal blogs today!