We all know the struggle of grays popping up between dye sessions. And nobody wants to deal with having their roots on display. For starters, it is never appealing, especially when you are trying to look your best. If you are anything like most of us, going for routine visits to your stylist has started becoming a drag. That is because it feels like the next appointment is due only moments later. It is one of those everyday struggles that come with having colored hair. Noticeable roots can create such an awkward look.
As luck would have it, many options are available to help camouflage those pesky gray roots in your hair. Yes, these options help give you a lovely head of locks. You can very well be your own hair colorist!
This blog post explores a range of tried-and-true practices for the best root cover-up. It discusses everything from DIY home solutions to visiting an expert. It also harps on natural treatments and clever product recommendations.
That way, you will have everything you need to keep your hair looking its best between visits to the salon.
So, buckle up, folks—it is going to be an enlightening journey into the world of hair cover-up! But first, let us take a look at the root cause—pun intended!
What Causes Noticeable Hair Roots
Hair roots are the basis of any beautiful hair, as that is where healthy hair begins. Our body's natural processes and environmental factors can trigger noticeable root changes.
The texture and strength of your hair or how fast it grows may result in noticeable root changes.  Even something as simple and natural as brushing or playing with your hair may still factor.
Stress is one major factor that triggers changes to our hair root color and texture. Another factor is hormonal changes. Puberty, pregnancy, and medical conditions like anemia may result in a pale-looking scalp.
Also, your choice of products plays a big role in exposing your roots. That is because many haircare products found on store shelves contain different chemicals. These chemicals damage the hair. The effects can be drastic, causing root thinning and even hair falling out at the roots.
Still, these effects all fall under a common thread – a lack of growth peptides. The lack of growth peptides can lead to noticeable hair roots and thinning hair, causing people distress and worry. Growth peptides are tiny molecules that prompt the follicles at the base of the scalp to reproduce and create more strands of hair.
However, when these molecules are absent, the scalp follicles are unable to produce healthy new hair giving people noticeable signs of thinning hair. It is important to maintain a healthy diet and lifestyle to promote balanced hormonal levels so that these growth peptides can be produced.
Additionally, there are also supplements and treatments designed to specifically stimulate these peptides and strengthen new hair development. With some guidance, you can address the lack of growth peptides and combat noticeable hair roots.  And that brings us to the next part of this article—root touch-up.
6 Ways to Mask Noticeable Roots
When you notice your roots beginning to peek through, it can be very frustrating. You want to look your best, and avoiding roots will help you do so. Several options are available to help hide noticeable roots until your next hair appointment.
Here are 6 ways to cover up your roots easily.
This is one of the quickest solutions to solving your root-related issues. Root cover-up refers to darkening, adding color, or enriching your root color. You can get any of the at-home root touch-up kits that match your hair's color.
Root cover up can help bring back some of that shine and life to your hair. Spray-on root concealer is perfect for those of us with pesky gray hairs or regrowth to instantly hide. If you have black hair, powder touch-up provides a great way to maintain your natural pigment while improving its vibrancy.
For those times when in between salon visits, grey hair powder will effectively conceal the lackluster roots. However, it must be said that these are all temporary solutions – but highly effective ones nonetheless!
Dry Shampoo Is Your Friend
If you are someone with lighter colored hair, like a blonde, you must not always use that blond spray for roots. If you are looking for how to touch-up blond roots, a simpler option for you is to get quality dry shampoo.
Dry shampoos tend to leave a white cast behind, which you can take advantage of in hiding darker roots. The white cast helps soften the line that separates regrowth from existing hair. Dry shampoos also help absorb excess oil, acting as a mattifying agent.
Too much oil can lead to excess sebum accumulation. This can cause the reddish-brown color change of some hair strands near the roots.
Apply Tinted Hair Conditioners
If you want to maintain your root color and even add a bit of vibrancy, tinted hair conditioners can be an easy and effective solution. With a wide range of shades available, these products make it simple to find one that perfectly matches your natural hair tones.
You can then retouch your roots without having to visit the salon – plus, with this conditioner, there's no risk of any visible signs of coloring gone wrong! Not only do these products deliver the desired results, but they also won't have any effect on your hair texture.
Headbands are not only fashion accessories; they also are quite functional.  Wearing a headband is an easy, stylish way to help take attention away from noticeable roots. They go a long way for those unable to do a root touch-up at home.
Headbands help distribute volume and texture, camouflaging out-of-place strands. Also, headbands act a bit like a frame, creating the illusion of controlled layers at the crown of the head. This further diverts attention from your root-related issues.
If you want to avoid using a hair touch-up spray or spray-on hair fiber, you should consider argan oil. Argan oil is an excellent solution for those with noticeable roots.
This natural oil contains omega 3 and 9 fatty acids that penetrate deep into the hair shaft. This leads to hair moisturizing from within to reveal stronger, shinier, healthier-looking hair.  Argan oil also contains antioxidants that mimic our body's own production of sebum
It provides a natural solution to dyed hair that develops visible roots between treatments.  As such, it gives salon-style results without having to go back to the salon. It helps protect against future fading of color.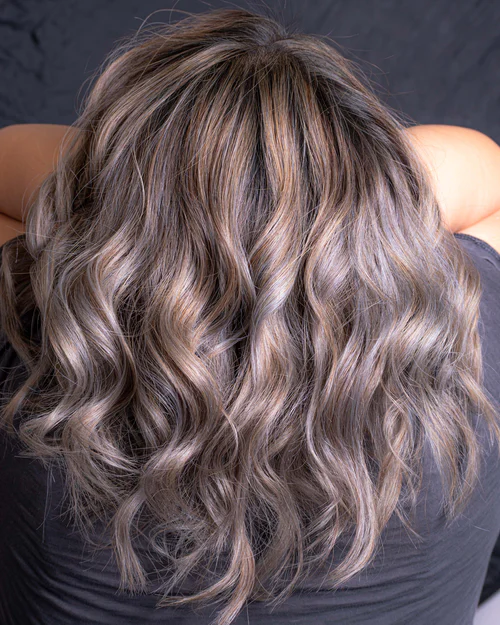 Rocking your natural hair texture is a great root cover-up method. The more volume you pack on, the easier it is to conceal your roots. As such, you should go for textured hairstyles that create dimensions.
Wavy, curly, kinky, and coily hair textures are great for camouflaging your roots. This technique is well-known by many; most times, all you need is a curling iron and a rat tail comb. You also need a decent amount of hair spray to keep your locks in place.
Twists and braids are also great ways to cover noticeable roots. That is because they take advantage of the different hair tones, creating the perfect look.
Still, it can be taxing if you have short hair. In any case, you should opt for braiding along the hairline. This pulls the hair away from the face, masking the roots in the process.
You can settle for a textured bun updo if you have long hair and are not into braids. Again, a slick back hairstyle will do if you have shorter hair.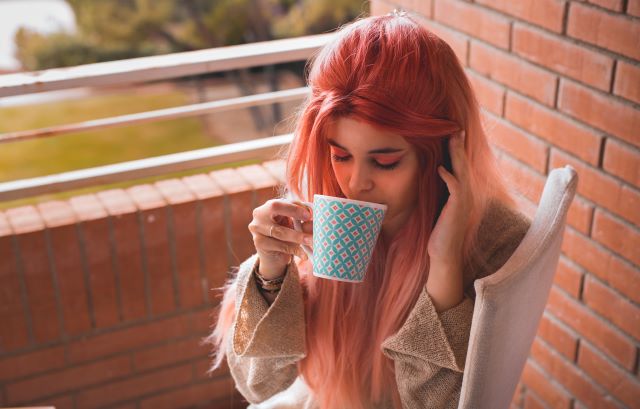 When roots need to be hidden, you don't have to look any further than a wig! Wigs are great for covering up those pesky gray roots between salon visits. You can protect your hair and keep it healthy with a fashionable wig.
With all the styles, colors, and textures out there, you're sure to find one that matches your hair perfectly. Don't worry, it's easy to put on and take off. And when you're done, just wash it and pop it back on again – no stress, no mess.
.If wigs are not your thing, you can switch to a hat.  Hats are both stylish and functional; you get a quick and easy root cover-up. As an added bonus, they are also great for blocking UV rays, which tend to attack hair color and shine.
Conclusion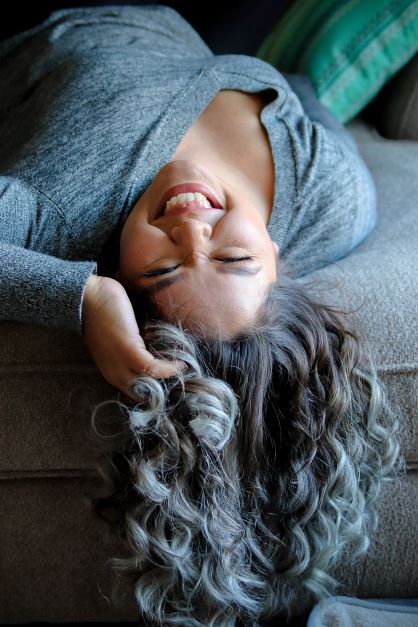 With these easy and effective methods at your fingertips, you can go from stressed out about roots to confidently rocking them. And if the confidence isn't building too quickly, keep in mind that showing off those natural roots is one more way to express your individual style. Plus, with these simple tricks and techniques, you won't have to wait forever for an appointment — or feel guilty about not coloring your hair every few weeks — to ensure that your look is always styled and on point.
From temporary root concealer sprays to fashion accessories, there is an option for everyone. All it takes is a little effort and knowledge about what is best for your hair. With these tools, you can hide your roots, transform your root color, and give your hair its shine.