If you're feeling stuck in a rut, why not try learning your way out of it? Although you may think college is only for people fresh out of high school, an increasing number of adults are pursuing degrees to make positive strides in their lives and their careers. Here are three great ways that furthering your education can expand your horizons.
Broaden Your Career Prospects
Whether you've become frustrated after being passed over for promotions or you're no longer challenged by your job, your unhappiness at work may have you feeling miserable much of the time. To get on a better path and increase your chances of finding a career you enjoy, going back to school may be a smart move.
Earning your first, or an additional, college degree will provide you with the knowledge you need to achieve more in your current job or pave the way for you to pursue a new, more rewarding one. Fortunately, with the availability of accelerated online degree programs, you can be on your way to a better career in less time than you think.
Boost Your Confidence
Being stuck in an unfulfilling career is often a drain on your confidence, leaving you feeling you might not have what it takes to get a better job. By pursuing a degree, you'll achieve success through activities that push and challenge you, giving your self-assurance just the boost it needs.
As you work toward graduation, you'll find yourself becoming a master of time management and organization as you meet assignment deadlines and objectives. You'll experience the satisfaction of passing tests and scoring good grades on papers that will spur you on to finish your degree. Your confidence will grow as you successfully blow past each milestone, and at the end of your program you'll possess the resoluteness required to move into a new career or make strides in your current one.
Widen Your Social Circle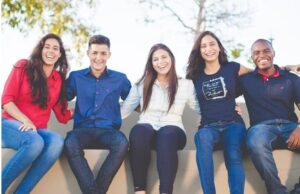 You may not think pursuing an education online would give you a lot of opportunities to interact with others, but an internet campus can provide you with many ways to connect with fellow students. For instance, you may have a class that assigns group projects, or your major may be one with active discussion boards and frequent video-conferencing sessions.
Online study partnerships are also increasingly common in the era of Zoom and FaceTime, and social media platforms offer additional means for students to foster relationships with one another. Connecting with like-minded people who have goals similar to your own can be very beneficial, as you'll be able to share motivation and feedback with others who know what it's like to be a returning student.
Whether it's by providing you with a way out of a dead-end job, giving you a much-needed confidence lift, or expanding your group of friends and acquaintances, obtaining a college degree can have a multitude of benefits that revitalize your outlook on life. Online programs make it easier than ever to go back to school and get your groove back.