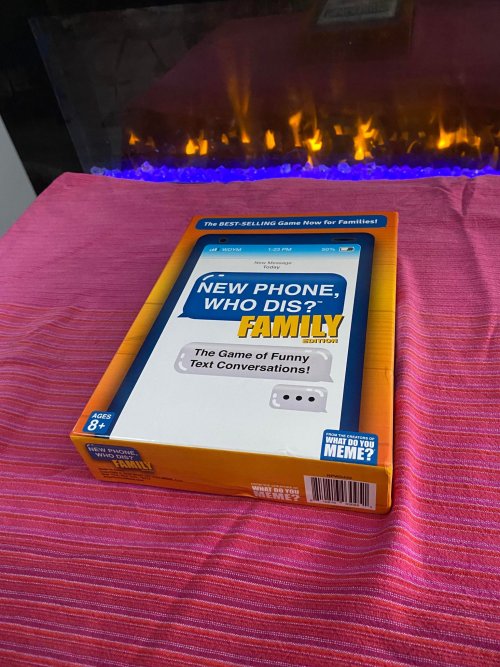 One of my favorite past times in my house is family game night. My husband David works many long hours and sometimes we struggle to spend any time with extended family members and friends. We started having family game nights at David's parents, so when Rose asked if we would like to review this game we jumped on the opportunity. This is a family friendly game meant to bring everyone together through many laughs and good times.
The game comes neatly packed in a sturdy high quality reusable box for easy organization, clean up and storage. There are two different card types included, 240 inbox cards and 300 reply cards which are printed on quality card stock with a glossy finish. The game also includes easy to read and understand instructions to make for a hassle free game-play.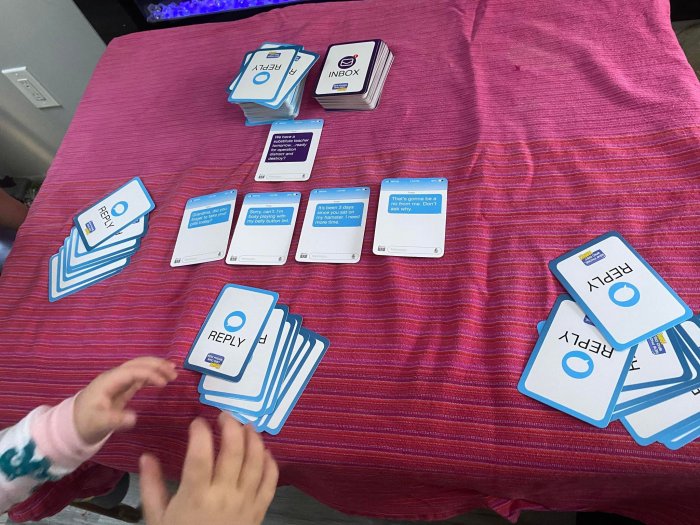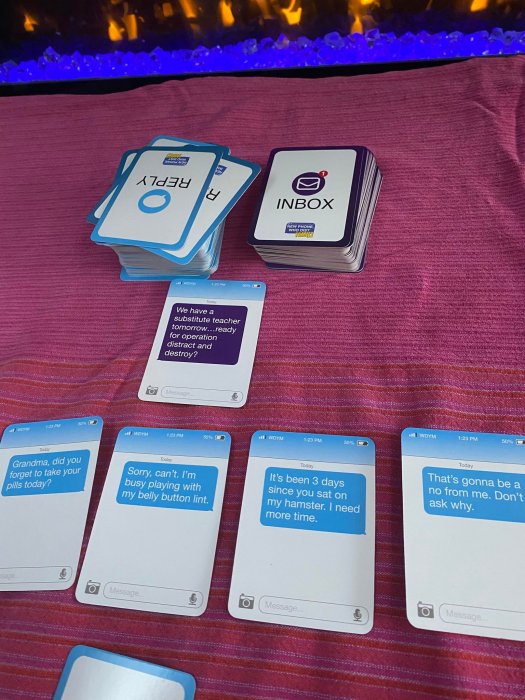 Similar to the original best selling What Do You Meme Game, in New phone, who dis? players compete to have the funniest reply card. To start you choose a judge (youngest player goes first); the judge then shuffles and flips the first inbox card. Each player is dealt reply cards to which they must pick one to best reply to the inbox card (except for the judge of course). The judge will then choose based on their opinion which is the funniest. Whoever wins that round keeps the inbox card. The player with the most inbox cards at the end wins the game and bragging rights!
Game night is my favorite night and I'm always looking for fun family friendly games to play with those I enjoy being around. New phone, who dis? is definitely a winner in my books. We all had many laughs and so much fun. This game is so engaging and it brings everyone together. One of the best ways to unwind from a long hard day is to sit down with those you're closest to and have fun. Sometimes it's nice just to escape the mess of the day (or week) with a glass of wine, good company and a hilarious game. New phone, who dis? definitely checks all the boxes. 10/10 I highly  recommend.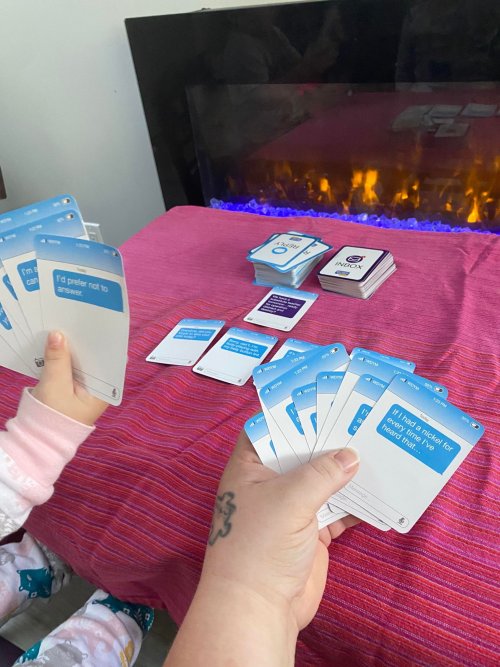 What Do You Meme® is a new-age game company driven by the digital age and inspired by pop culture. Their games are designed to bring the internet-style, shareable humor that makes you laugh out loud from your phone to your living room. Starting with the breakout hit and now Amazon's #1 best selling game What Do You Meme, the collection has grown! It now includes several other adult party games as well as a line of family friendly games.
Check them out at https://whatdoyoumeme.com/
Connect with What do You Meme? on Facebook, Twitter and Instagram.