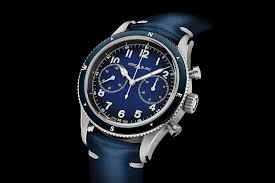 It is a well-established knowledge that luxury goods are a good investment. Many people are purchasing these designer items not just to have a functional accessory but also its promise to gain more profit in the future. One of the most popular luxury items that people invest in are watches, and it's a good one too.
Luxury watches are popular worldwide. These are timepieces that are made with high standards, precious materials, and premium mechanism. Because of this, people see more value in it than just a piece of accessory. In this article, we will give you a complete guide on the things that you need to know when it comes to investing in your luxury watches.
Which brands make a good investment?
If you think that because of its premier standards, the choices will be easy. Contrary to that, there's a wide range of choices of luxury watches. Some of the popular brands are Rolex, Bvlgari, Audemars Piguet, Cartier, Montblanc, Patek Philippe, and Grand Seiko. From these brands, you will also find various designs and models. Each has its characteristics which makes it more unique.
When choosing a brand, it's important to know more about its background and legacy. In that way, you will have a deeper idea of what the brand represents which makes it easier for you to resell them in the future. At the of the day, watches become more valuable because of their history.
How does investing in luxury watches work?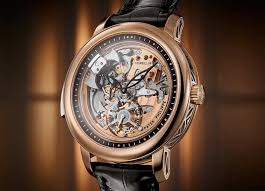 Investing in watches is different from the literal investment that you may know. It's not like in stock markets where you need to buy and sell right away. Watches are more like long-term investments. It takes time for you to get a profit from it. Simply because older watches are more expensive than new ones. What most watch collectors do is they buy a watch, wait for about a decade or so, then sell it. By that time, its value will appreciate about double its original price.
The rule of thumb is that limited items are more valuable. For instance, you have a limited edition watch that was released in the 1960s. There's a high chance the serious watch collectors find it more precious than, say, a generic watch model that was released at the same time.
6 Things you need to remember before investing in watches
Investing in luxury watches is not a piece of cake. It is more complicated than you know. It's not just about buying and reselling the timepieces. There are other factors you should remember. Here some of the things that you should always remember.
Make sure you are financially ready
Luxury timepieces are not cheap, each piece costs thousands of dollars. Because of that, you have to be prepared for all the expenses. Moreover, you have to remember that the expenses don't end once you have successfully purchased the watch. You also need to spend money to properly maintain your watches to make sure of their quality. That is why if you are looking to collect some of the best models in the market, you have to be financially ready.
Understand that there won't be instant returns
One of the reasons why you should be financially prepared when investing in luxury watches is because the returns are not instant. As mentioned above, it takes years or even decades before you get your investments back. However, no matter how long it takes, it will always be worth it.
Learn how the mechanism works
It's best to have more knowledge about the item on which you're investing your money. In that way, you will know which piece has the most exquisite detail, hence, it's more valuable. Additionally, if you understand how each watch mechanism works, it will be easier for you to put a price on each of your collections. It's basically like selling a car — if you know its ins and outs, you will be able to manage it properly.
Choose rare editions for higher value
As mentioned above, the more unique a watch model is, the higher its price will be. Take time to research limited edition designs. You may need to sign up for a waitlist for some brands to get one for yourself. It will help if you will join various groups and community forums online for people who are interested in luxury watches. In that way, you will have first-hand information once a new edition becomes available.
Be ready to sell when the market permits
Understandably, you will get attached to your luxury watches. No one will blame you, because aside from their intricate details and quality watch work, these timepieces are a thing of beauty. Surely, you can wear these watches whenever you please. It's recommended that you use them so the mechanism will not get stuck. However, you should be ready to let go whenever there's an opportunity.
For instance, you came across an online post from a watch collector looking for a watch model that you have in your collection. If the price is reasonable and it will give you more than what you spent on it, you should be ready to make the sale. This may be a little tough if your watch is a family heirloom. However, if your goal is to make money out of your watch collection, you should be ready to sell whenever there's an opportunity.
Familiarize yourself with different marketplaces
Especially now that the online market is becoming huge, it's necessary to familiarize yourself with the different avenues where you can sell your watch. It's okay to start with your networks such as your family and friends. However, if you want to have an extensive and more opportunity, it's best to know where else you can sell your watches. After all, how many family and friends who want to buy expensive watches do you have?
Start investing in luxury watches today
Get started with your watch investment journey. TheWatchCompany.com has a variety of luxury watch brands with different models and designs. These can inspire you to begin with this venture. Visit their website to know more about their products and deals.