A living room set is a significant investment, particularly when quality living room furniture can last decades without needing to be replaced. It's important to think about when to make this investment. While you want to have the benefit of comfortable, stylish furnishings for the longest period of time, it can be impractical to bring a whole set of furniture into certain situations. Not only are the pieces more likely to take on damage each time they are relocated, but you don't want the added hassle of dealing with moving extra furniture if you don't have to.
One option is to find your ideal set early and begin making the most of it. This is a practical approach for anyone who is quite clear on their style and design preferences overall. Otherwise, you might end up shifting your preferences in the future and being stuck with a sofa set that doesn't quite match your living room decor. It's generally a good idea to wait to invest in quality furniture until you are settled. Roommates are never going to care as much about taking care of your furniture as you are, which can easily lead to conflict.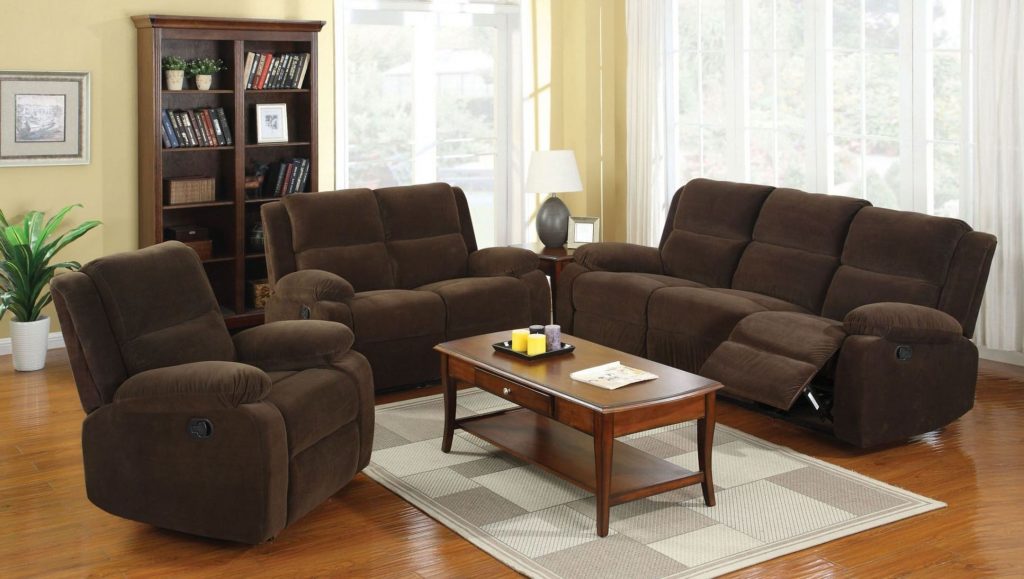 Another option is to wait until you own your first house or condo. By doing so, you have an extra guarantee that you likely won't be moving for several years and can find the set that works for your living space. One of the challenges of acquiring a new living room set before you own a house is that as you move from place to place, your living room set may not be an ideal fit for your new space. Waiting also means that, if you do need to move, you generally own enough other furniture that you'll be paying for movers or renting a moving van or truck anyway. While you can sell your furniture when you plan to move, this takes time and effort and, as anyone shopping for second-hand furniture knows, people are looking to spend as little as possible, so it's unlikely you'll recoup your investment.
Young kids and their pets are notoriously hard on furniture, therefore it makes sense to wait until your kids are slightly older and less likely to inflict a level of damage on you new living room set. If you have young children and have your heart set on a new living room set the Flannelette Reclining Living Room Set combines comfort with a striking silhouette. Find it Here along with other kid-friendly sofas for every style, space, and budget.
Ultimately, this choice is entirely up to you. It's worth considering your future plans and how often you think you might be required to relocate in the next few years before purchasing a living room set. That said, the beauty of a set composed of smaller individual pieces is that it can be rearranged to fit almost any space effectively, so take this advice with a grain of salt.