Karys Layne Candles are a wonderful gift as they add ambiance to any living space. With their beautiful jar and subtle release of fragrance into a room, the candle provides a stylish focal point. Each soy wax candle is delicately hand poured in Canada. The luxuriously blended candles are scented with fragrant oils, and complete with crackling wooden wicks, and offer an incredibly soothing experience.
Soy wax is the better choice for candles, because it is all natural and biodegradable, unlike paraffin alternatives. The soy candles from Karys Layne Candles come in a wide variety of fragrances. The classic collection comes in nine wonderful scents and the crystal collection comes in six scents.
Diamond shimmer
If you love expensive women's perfume you will love the sweet, subtle, scent of Diamond shimmer.  The candle contains white musk, fragrant jasmine, cardamom, then blended with rosewood. I find it to be very relaxing. The aroma gently takes over your living room and floats through the house. The wooden double wick candle has a 70 hour burn time. I love that you can small it the moment you walk through the door. And the sweet smell lingers around long after you've blown out the candle.
Ali by Karys Layne
Ali by Karys Layne is a fun and whimsical line of light-hearted candles. Birthdays, boyfriends, breakups, best friends, and girl nights make this a must have candle line. There are 29 candles total in this line. Who needs hot chocolate when this you can light this crackling candle? It smells heavenly of rich chocolate, and sugary marshmallows.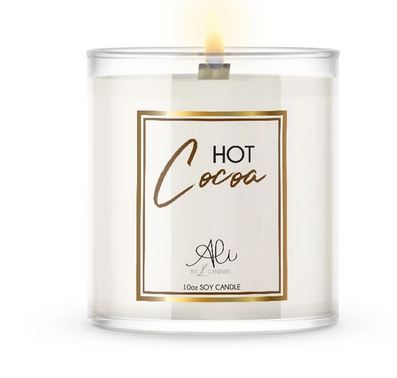 I love to give the gift of fragrance at Christmas. Karys Layne Candles make such wonderful gifts. With so many options available I am sure you will find the perfect candle. If you really want to light up their life,  consider putting together a candle gift set that not only includes a Karys Layne Candle, but also some bath tea. The teas are created with various salts, oils, and dried flowers to offer a unique relaxing experience as they steep in the bathwater. Each tea comes with complimentary crystals.
Whether you are shopping for yourself or buying for a special someone shop Karys Layne Candles this upcoming holiday season.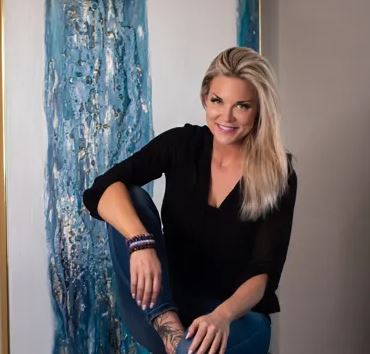 Sheri Lerat is the founder of Karys Layne Candles. The business is a tribute to the beautiful transformation that can be found through the power of healing. Building this business was healing for Sheri who lost her husband to suicide in 2017. When Sheri started started making candles in her kitchen and painting in the basement, it was a way to cope. The name Karys Layne was created as a tribute to her children's grandmothers – her own mom and the mother of her late husband. Karys Layne Candles is a reminder that life is messy, and that's ok. While Sheri's life is filled with trauma, loss, and resiliency she has learnt that if you can find your center of strength, and give yourself devoted time to heal and grow, then you truly can come out of anything still standing.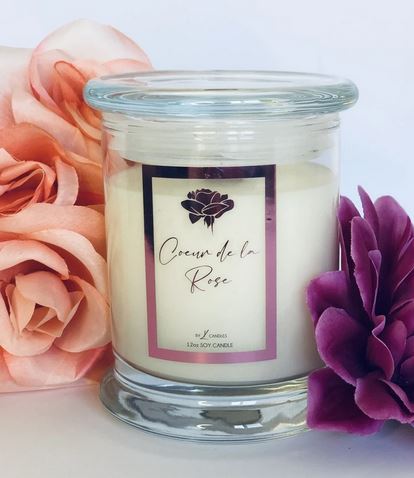 This candle was inspired by the hope that comes when people are able to unite and share a healing space. It was created to commemorate the Wounded Warriors Canada Surviving Spouses Program. Portions of each sale from this candle will be donated back to the program. To read more about the Wounded Warriors Canada Surviving Spouse Program, please visit https://woundedwarriors.ca/our-programs/surviving-spouses-program/
If you are interested in purchasing the candles featured here or learning more about Sheri please visit https://www.karyslayne.ca
Shop Local Saskatchewan