Fresh flower arrangements can certainly bring life to any home and uninteresting space. You don't need to have any occasion at all to have fresh flowers in your home. Whenever you can have the chance to buy fresh flowers, even a simple arrangement can create a significant impact on making your home look more elegant and beautiful.
So how do you get started with arranging flowers? There are many places in your home you can consider adding fresh flowers, like in your kitchen, entryway, bedroom, living room, or dining room. And here are some flower arrangement ideas you can get inspired by to brighten up your home.
Simple Assorted Bouquet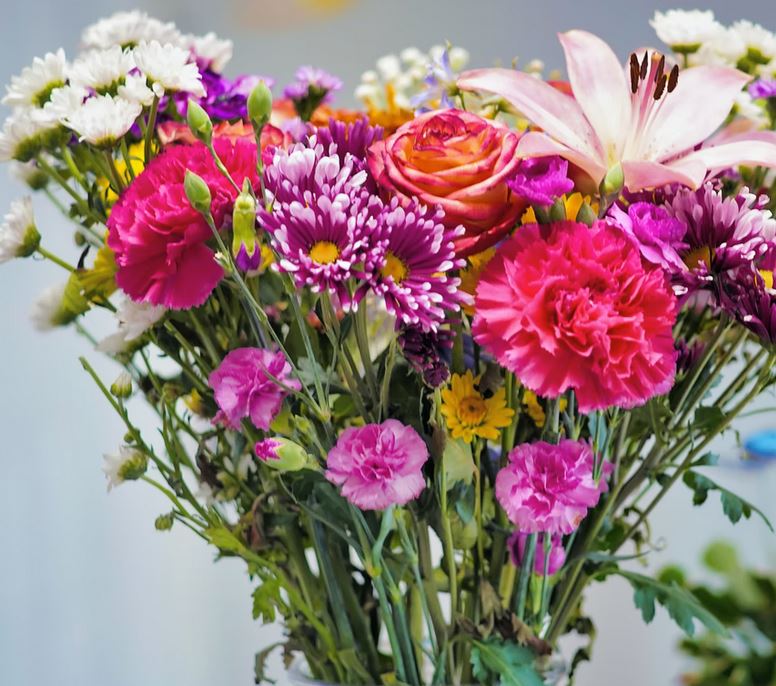 This first type of flower arrangement is perfect if you're a beginner. To make a simple assorted bouquet, take out a vase or jar. Then play around with different assortments of flowers. There's no right or wrong way here. The key is simply to have different flowers of the same color that would complement each other. Then gather them all in a bunch and put them in a vase.
If you want to make the arrangement look more perfect, you can apply these tips:
Make the flower bouquet at least one and a half times taller than its container so it would look perfectly balanced.
If you're using long stems, remove any thorns.
If you don't have a supplier of flowers for your assorted bouquet, you can look for one online or inquire from a local flower store. Browse through their collection of pretty flowers first to have an idea of what to order for your assorted bouquet.
Modern Floral Arrangements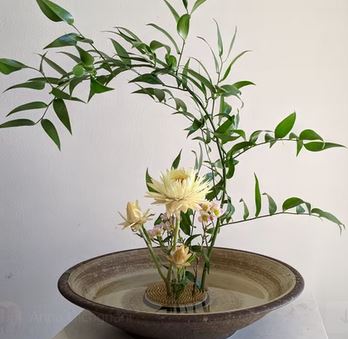 Modern floral arrangements would work well if you have a modern or industrial-designed home. When choosing your flowers, you need to be more selective with the colors. A good rule of thumb is to stay away from bright colors, which would only make your flowers look out of place in your modern home.
For this type of floral arrangement, white flowers and lots of greenery would match the theme. Put them in vases or jars and place them on top of a glass table or pedestal for maximum impact.
Picnic Basket Flower Arrangements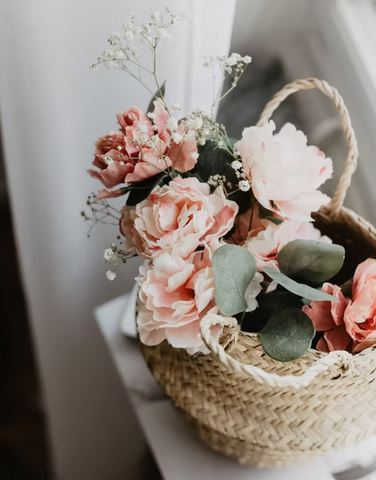 For a picnic basket flower arrangement, prepare some small picnic baskets. If you're decorating your home for a birthday party, bigger picnic baskets are fine as decorative pieces. But if you want to use flowers for your table centerpiece at home, it's better to work with a smaller picnic basket, which won't generally overwhelm your table.
Making a picnic basket flower arrangement is simple. All you have to do is to place the flowers inside the picnic basket and arrange them so they'd all look great in a bunch. This type of arrangement works best for houses that have a vintage or farmhouse vibe.
Classic Rose Arrangement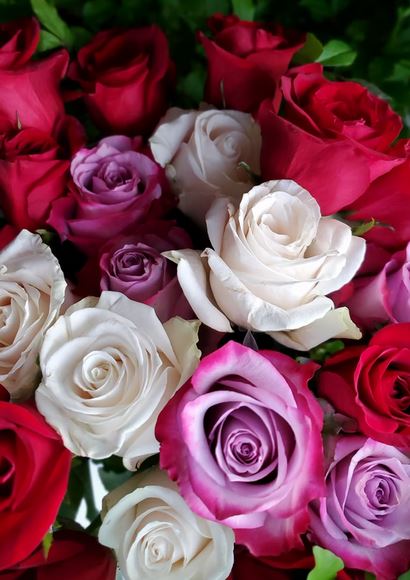 Roses are beautiful. There's no dispute about that. Also, they smell good and could be a great stress-reliever. So if you want just one type of flower for your arrangement, you can't go wrong with a classic rose arrangement. Roses in full bloom would instantly make a space look exquisite.
There are many ways you can style a classic rose arrangement. You can have roses of the same color. Or if you have an all-white home and you want to add a pop of color, you can have roses in different hues. The most important thing is to choose roses that are in full bloom so they'd look more stunning in your arrangements.
Wild Beauty Arrangement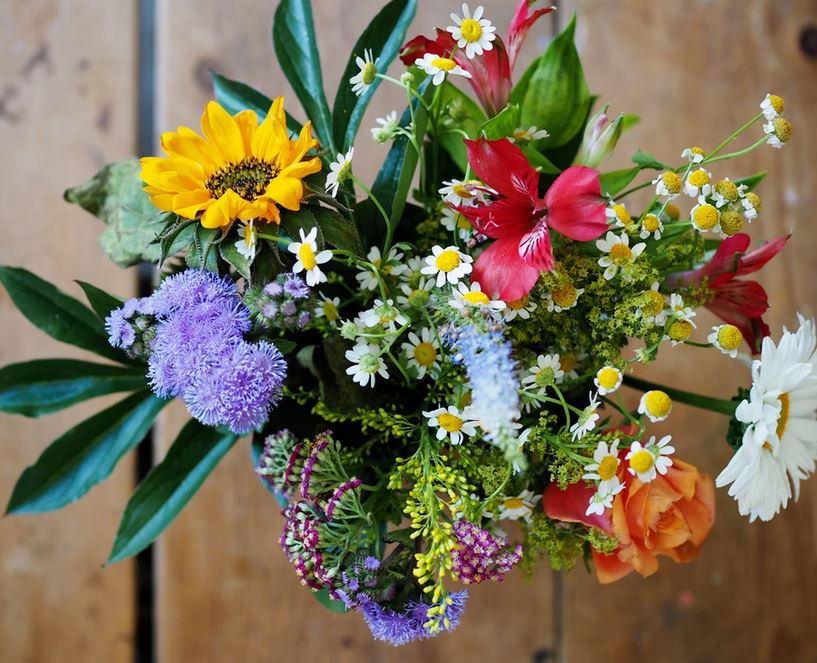 A wild beauty flower arrangement is best for modern-looking homes, farm-house themes, vintage homes, or log cabins. The focus of this arrangement is to have more greens or foliage than flowers. After filling the vase or container with the foliage, you can then start putting in flowers to fill in the gaps.
For this arrangement, the best colors to pick for the flowers are dark red, dark purple, or white. When these flowers start to dry before the foliage does, they'd still look beautiful as dried flowers or a rustic floral arrangement.
Classic White Tulips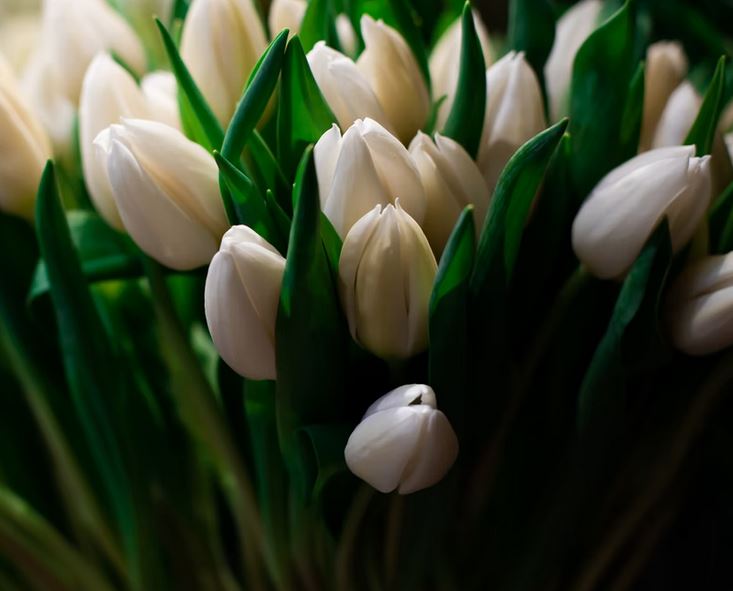 Apart from roses, tulips are likewise delightful to look at. If you want a more chic and elegant arrangement for your home, classic white tulips may be your best choice. When arranging tulips in a vase, avoid cutting off a lot of its leaves. The leaves can also add drama and dimension to your plain, white, tulip arrangement.
Key Takeaway
Flower arrangements don't have to feel so difficult to make. You can always start with simple ones. Then once you get the hang of it, you can improve your craft and be more confident about making grander and bigger arrangements. For as long as you're happy with how your arrangements look in your home, that's all that matters. Flowers are supposed to send some warmth, love, and happiness inside your house. So your flower arrangements should be able to achieve this.