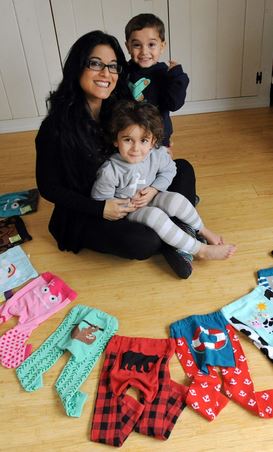 Lorain Herder once life coach and meditation teacher created Doodle Pants in 2012 when she couldn't find anything to fit a around big, bulky cloth diapers. Plus, she had a hard time finding cute designs for boys that would actually fit.  Doodle Pants are designed to stand out with colorful shapes, loud patterns, and most playful characters. The "doodles" are animals, dinosaurs, monsters, space and more. Doodle Pants are the perfect playful and practical gift for new parents or parents of a busy two year old.  Today, half of Doodle Pants initial designs are still top sellers and Lorain has expanded the kids lines to include themed collections of bodysuits, hoodies, hooded towels,  and T-shirts. Plus,  they have tons of gender-neutral products. Doodle Pants clothing has been seen on celebrities children such as Olivia Wilde, Jaime King, Jessica Simpson and Gwen Stefani.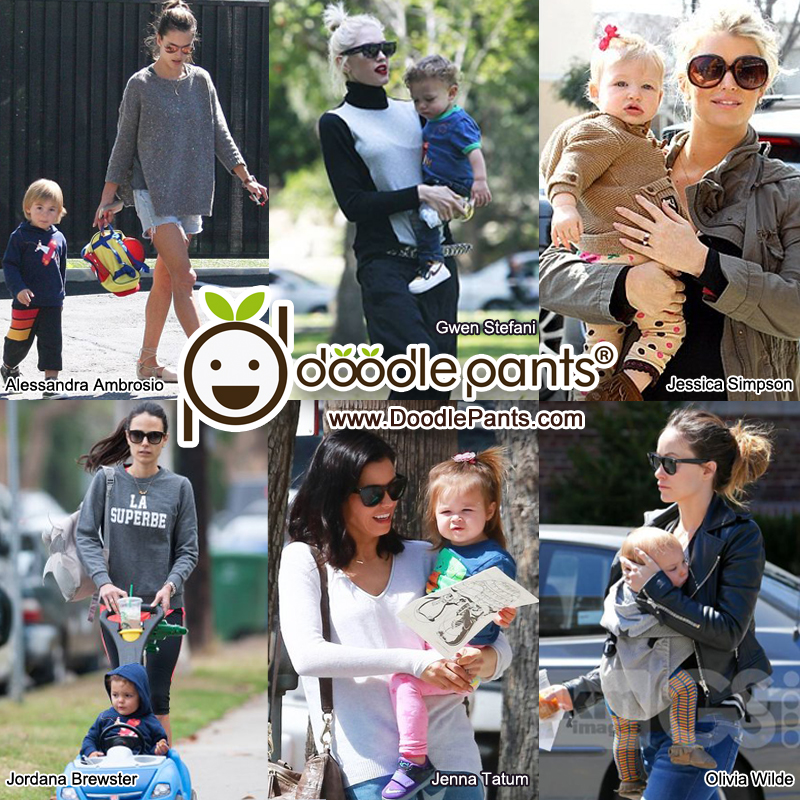 Rainbow Unicorn 3D Hoodie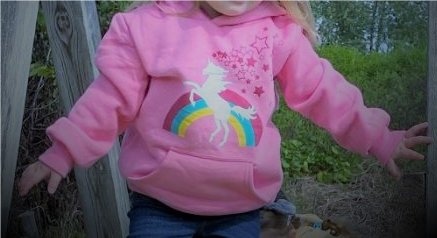 Like most girls, my daughter adorns unicorns. We own a Doodle Pants unicorn hoodie and I absolutely love it. Doodle Pants hoodies are made with 100% cotton for the utmost comfort.
They are also tag-less, making them the perfect sensory friendly clothing for children like my son and daughter who hate tags. Both of my children are very sensory based, and tags are more than just an inconvenience to them. They cause massive meltdowns. It was a win in my book when we noticed no tags on my daughter's hoodie.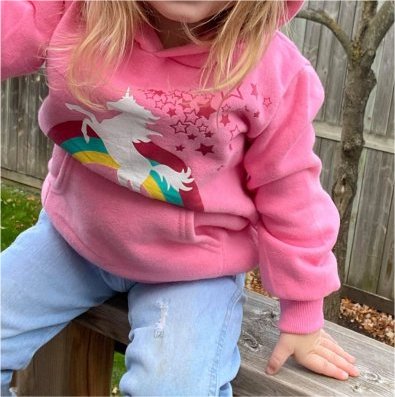 The unicorn hoodie is bright and so vibrant, which is what most little girls love. It has the horn on the hood as well as a little material "mane." My daughter fell in love with the hoodie the moment she saw it. She wanted to wear it right away and kept it on all day.
High-end hoodies are so hard to come by at a decent price; especially for children. I was so glad to be introduced to Doodle Pants . They have a variety of hoodies available from sizes 18 m to 5 T. The unicorn hoodie is available in sizes 18 m to 8 T. Matching unicorn leggings are available in sizes in 3 months to 24 months. You can also purchase a matching unicorn tee,  face masks and onesie with the adorable unicorn print.
The best part about Doodle Pants clothing items is that a percentage of purchases goes towards helping children in need. There's no need to feel guilty buying all the cute clothes when you know that you're supporting children in need.
I can't rave about the hoodie and this company enough. It is seriously my daughter's favorite hoodie by far. Doesn't she look so cute in it?.
Doodle Pants carries more than just hoodies. Their hooded towers are absolutely adorable. Also check out their Doodle Pants. The original one-of-a-kind brand of cozy and soft reinforced leggings, are designed to make your little one (and you) happy!
For more information, please visit: http://www.doodlepants.com/
Instagram @thedoodlepants
Facebook @thedoodlepants