I don't know about you, but one of the first things that comes to my mind when winter hits is cuddling up under the blankets with a good book. Written by Clement Clarke Moore, the night before Christmas is an enchanting Christmas story that has been enjoyed for generations. The poem first appeared uncredited in the Troy Sentinel on December 23, 1823.  As one of the world's maximum widely study poems, "'Twas the night earlier than Christmas" has impacted society's concept of Santa Claus. The illustrations accompanying the poem have changed over the years to adapt to the times, however the poem has remained unchanged. Although, there have been many parodies of the famous poem. 'Twas the night before Christmas, when all through the house, Not a creature was stirring, except for one mouse." If you are looking for an alternative to the well-known poem, then The Mouse Before Christmas by Tracey Turner will make the perfect addition to your Christmas storybook collection.
The story begins just like the original poem. Turner gives "A Visit From St. Nicholas" a mouse-themed spin, with the reindeer being red and green stag beetles and Santa mouse comes through a crack in the wall, rather than down the chimney. The beetles have names like Scatter and Skitter and snoozing mouse children are in a tiny shoe, a matchbox, and a flour scoop. Of course, Santa mouse leaves behind cheese and toys for the mouse to enjoy.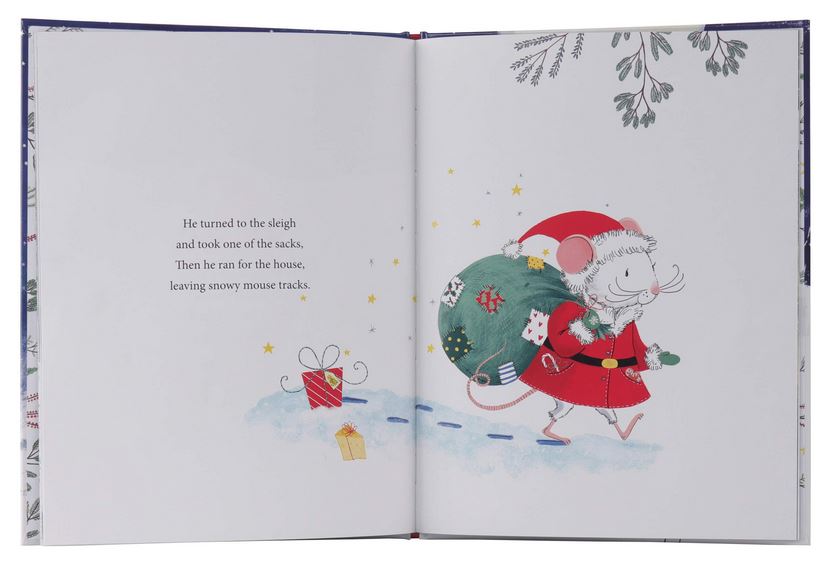 The Mouse Before Christmas is sure to become a family favourite. Tracey Turner has done a splendid job in finding the perfect balance of classic and new. The illustrations by Jenny Lovlie are just as magical as the poem itself and set the tone for the story.
Add The Mouse Before Christmas to your Christmas collection today.
What are some of your family's most loved Christmas books? What are some books you remember reading as a child?