Blogs have fast become expected online resources for people all over the world. Businesses can take advantage of blogs for marketing opportunities, individuals can share their wisdom and guidance for enjoyed pastimes, or even use a blog as a way to write updates and journals for their dedicated following. With all this in mind, it is no surprise that starting a blog is a popular option for many people.
Why Start a Blog?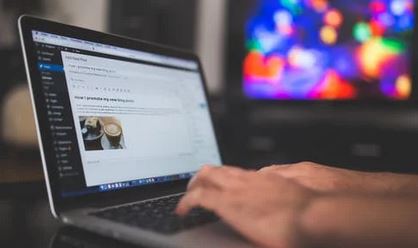 Inspire people within an industry or subject matter you truly care about
Share key information and expertise
Connect with others
To improve your writing
To build a brand or support a new business
To learn a new skill
To generate extra income
How to Start a Blog from Home
Get Yourself Set Up with a Website
You are going to need the right hosting platform for your blog so that you can successfully share it with the world. This is a key place to start so you have your blank canvas to plan and unveil your new blog. So, make sure to choose a hosting website you can trust and which is going to load safely and quickly for your future readers.
An easy-to-edit website will also be a big help for uploading and creating your blog on an ongoing basis.
Your blog will need a catchy name to draw in your audience and be remembered. Your chosen name will depend on the purpose of your blog, but a good blog name will usually reveal the subject matter, or a little bit about why you are writing. Business blogs can be very different, as they may be a general blog section working under an existing business website and brand name.
Improve Your Writing Skills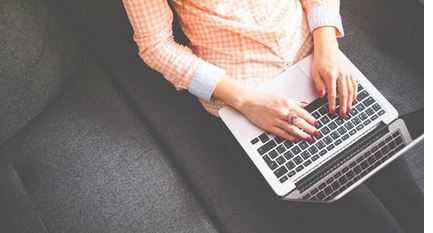 To ensure the best chance of success for your blog, you need to have credible writing skills. You want your blog to appear professional, dependable and high-quality, so this means you will need a good grasp on spelling, grammar and how to write creatively.
If you feel as though you are lacking these skills, don't worry — you can still develop them by looking to find college English courses online so you can develop skills from home, or you can practice writing and building your skills, too.
Every blog post should have a purpose, and to create the best blog posts, it is always good to have a plan for your content schedule. This also helps to link everything seamlessly for your readers and enables you to offer information on upcoming posts and what you are planning for the future.
Planning out your content will also help you to be more organized in terms of when a new blog is due and when you can find time to write about the subjects you want to.
Take Away
Starting your own blog from home — or anywhere remotely — is extremely simple, as long as you have the dedication to create some interesting content and stay in touch with your growing readership.