Father's Day is fast approaching. What do you get for a man who has everything? A wrist watch has been the ideal present for Father's day for decades. The latest rages in watches today are wooden watches. One company in particular have quickly taken the wood watch industry by storm.
Owned and operated by a group of brothers and friends from the St. Louis area, JORD (pronounced "yoad") offers a premium line of men's and women's wood watches. Their timepieces for men aren't just rugged and rough, but are well-engineered, beautifully designed and stylish.
JORD uses sustainable sourced 100% natural wood from around the world to handcraft each of their timepieces. Some of the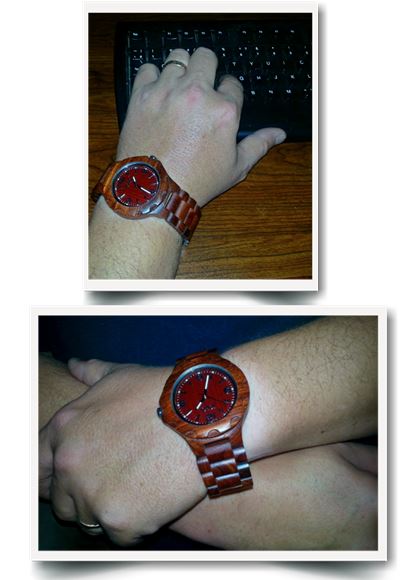 harvested woods used to create the timepieces include teak, bamboo, maple, sandalwood, cherry and black-wood. A lot of the names of the watches in the JORD collection are inspired by places around the St. Louis area.
The brand has already gained quite the recognition having been featured in Fox2now, and had product placement on NBC's The Voice. JORD has also been featured in Alive magazine St. Louis, and The Post Dispatch. Not surprising, because JORD timepieces are both attractive and eco-minded.
The design of each JORD wooden watch fits the lifestyle of the environmental, as well as the fashionable male. Dad will look good no matter his style, especially since there is an incredibly wide range of JORD wood Watches to choose from.
For the rugged masculine and yet fashion-forward male might we recommend a wooden cherry timepiece from the Sully collection. This elegant wooden watch features standard Citizen Miyota Quartz movement. The large numbers make the watch easy to read and a cut out bezel adds some individually to the timeless, and yet trendy style.
My husband found the watch to be lightweight and versatile. It easily matches with both workweek and weekend looks. It has certainly been a conversation-starter and attention-getter. The natural lines and colors of the wood in this timepiece are highly variable, making each watch truly unique.
At $139, the Sully collection is extremely affordable and well worth the money. Other timepieces from JORD start as low as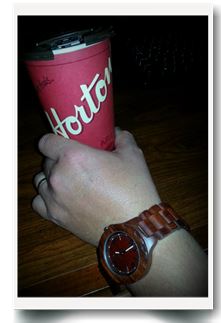 $120.00 and go up to $295.00 depending on watch.
There are numerous benefits to selecting a JORD wooden watch. The wood is a hypo allergenic substance which is beneficial to anyone with an allergy to specific metals. Wood is also significantly lighter than metal, which is highly recommended for men suffering from arthritis.
Finally, all JORD watches are splash-proof, but should never intentionally be submergence in water.
For the man who taught you how to ride a bike, cast a line, and drive a car, consider a meaningful gift this Father's Day- consider a timepiece from JORD. It's sure to be a standout accessory for his wrist!
JORD Wood Watches: woodwatches.com