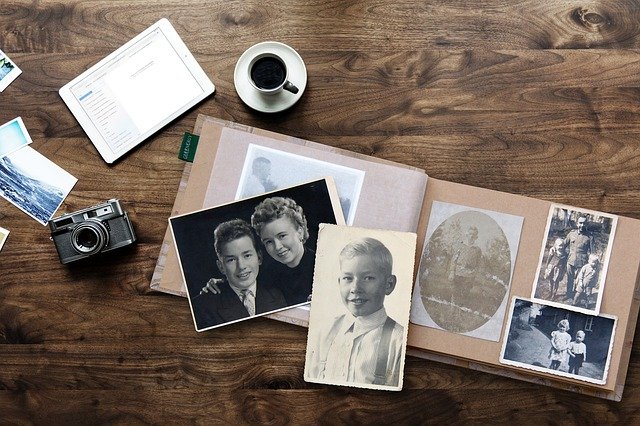 When a married couple reaches the milestone of a 40th wedding anniversary, it's an occasion that deserves celebration. Whether it's you and your spouse that needs to be congratulated, or your parents, other members of the family, or close friends, you'll no doubt want to mark the occasion in a memorable way.
The 40th wedding anniversary is traditionally associated with the precious ruby gemstone. This doesn't however mean that you have to spend a fortune to shower the couple celebrating a 40th wedding anniversary with expensive ruby-encrusted gifts. You can easily make a lasting impression by gifting them beautiful bespoke personalised photo albums that they can use to preserve the happiest of memories.
If you're not convinced that a photo album will be an acceptable gift, for a couple celebrating 40 years of wedded bliss, here are a few ideas to inspire you to think again…
The Party Photo Album
Luxury photo albums that are beautifully personalized make a perfect gift for any occasion. When presented to a couple that is celebrating a 40th wedding anniversary, a customized photo album can become a highly valued and treasured possession, and a keepsake to pass down through generations.
A 40th wedding anniversary personalized photo album can be reserved for photographs taken at the celebratory event. If you're not able to host or attend a family anniversary party, the pages of the photo album can alternatively be filled with your favorite photos of family get-togethers and parties throughout the four decades.
Make the party photo album really stand out by including mementos alongside your favorite photos. Adding quirky touches, like the lyrics to the hits of the relevant years, will ensure that the photos preserved inside the album will long linger in the memory.
The Family Photo Album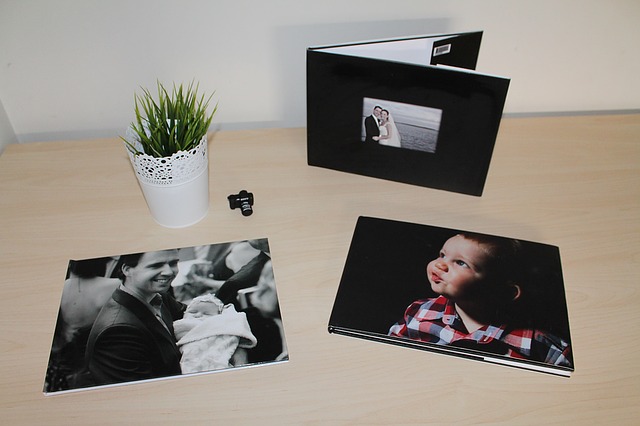 If you're gifting personalized photo albums to your parents, as a 40th-anniversary present, it's a lovely idea to fill the pages with a selection of photographs that feature the entire family.
Surprise your parents with photos that capture long-forgotten family holidays, and snaps of your childhood years. Ask relatives to contribute to your family photo album by sending you their favorite images of your parents when they were young sweethearts. You may get lucky and discover an abundance of photographs that you've never seen before, and that reveal new aspects of your mum and dad's personalities.
You can create a beautiful collage of pictures of all of the grandchildren, and group shots of you with your siblings and children. If you have space, you can even add a hand-drawn family tree so that every family member and offspring is correctly identified. And if you have a big extended family, you can have hours of fun looking through the photos trying to spot who's who.
A family photo album that is lovingly put together is a special one-of-a-kind gift that will be treasured forever.
The Trip Down Memory Lane Photo Album
Everyone loves to browse through personalized photo albums that showcase yesteryear. Throughout 40 years of marriage, a couple can accumulate a vast amount of photographs that rarely see the light of day. Encourage the recipients of your photo album gift to fill up the pages with photographic memories that warm the cockles of their hearts.
Take a trip down memory by including photos of both individuals as children and young adults. With every page of the photo book that you turn, you can continue to tell their life stories via chronologically arranged images. Add cheeky captions, comments, and anecdotes to the photographs to bring them to life. You can also include newspaper cuttings of major events that were happening in the world on the date that the happy couple tied the knot, 40 years ago.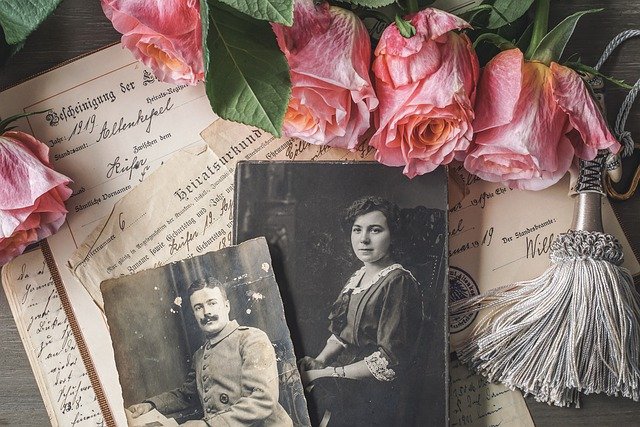 Old and faded photographs can be professionally restored back to their former glory, for inclusion in the memory lane' photo album. Colorisation techniques can also make black and white photos look amazing.
If you're creative and artistic, you can personalize a luxury 40th wedding anniversary photo album gift by embellishing it with a variety of beautiful craft elements. Pick out the most striking and romantic photo of the happy couple together to feature on the cover, and add decorative calligraphy or monograms.
The Next 40 Years Together Photo Album
Not all personalized photo albums that are presented as gifts need to be pre-filled with snaps. If you prefer, you can gift the couple a stunning handcrafted photo album that flaunts a luxury fabric cover and premium quality blank paper pages inside.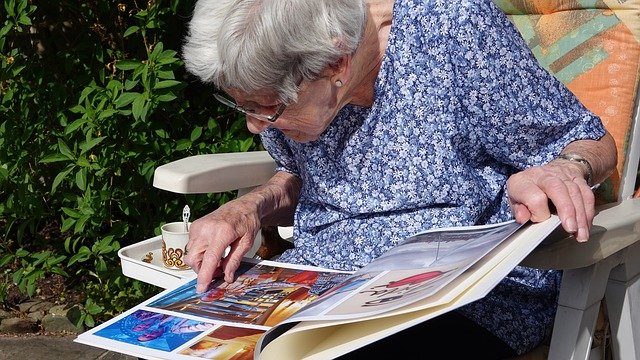 Encourage them to customize the photo albums however they want to. If they love to travel, the 40th-anniversary photo album can be used as a travelogue that records all of the exotic destinations that they visit on their holidays. Or, if they have a special retirement project or plan, it can become the star attraction of their photo book.
To get them started, it's a nice idea to provide suggestions of how they can personalize the pages of the photo album. You can play around with layouts and create special headings – like The Best Holiday in 2021, or The Most Memorable Family Occasion.
Your photo album is the first in a set that spans the next 40 years together. Don't be surprised if other people realize what a wonderful and versatile gift a photo album is, and they follow your lead in gifting them to the happy couple on future anniversaries!