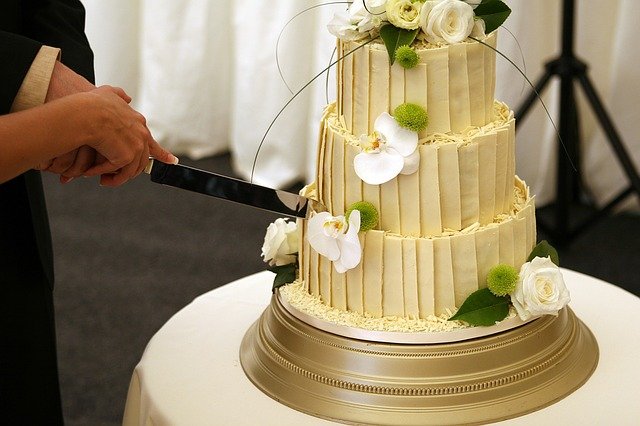 Anniversaries are one of the greatest milestones in ones life. It gives an opportunity to reminisce about the good, old days when everything was fresh. It is about putting the bad memories behind us and looking forward to making new memories. To celebrate this special day, raise your glass in honor of the happy couple, pamper them with gifts and witness them cutting a beautiful wedding anniversary cake among their loved ones.
If you are looking for wedding anniversary cake ideas then here's a list of cakes that you might wish to consider. Each of these cakes you can make in the egg or eggless variant.
Wedding Anniversary Cakes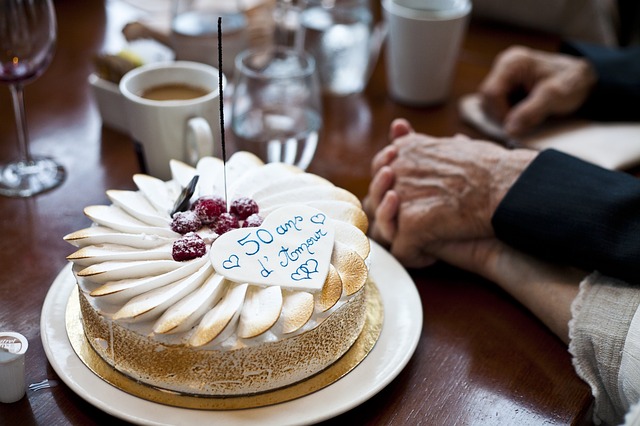 Floral Cake – Flowers have the tendency to make any occasion special with its charm. A floral anniversary cake with fondant or buttercream frosting is a lovely choice for an anniversary.
Golden Shimmer Cake – You can never have too much of shimmer, not even when it comes to a cake. A golden shimmer cake will make a show-stopping cake for such a celebratory event.
3 Tier Fondant Cake – Every milestone needs to be celebrated over a humongous three tier appealing and yet appetizing fondant cake.
Kitkat Chocolate Cake – Two wonderful things coming in a single anniversary cake. How can one not fall for something as tempting as this cake?
Alphabet Cake – It's time to chuck out all the regular, boring kinds of cakes and try out the newest and the fanciest of them all – the alphabet cake. Alphabet cakes have gained in popularity for anniversary celebrations due to their colorful, delightful and fancy meringues and other toppings.
Designer Rose Fondant Cake – Rose is an epitome of love, desire, passion and romance all of which is quite synonymous to the concept of the anniversary. Hence a designer rose fondant cake is the perfect choice to grace the special day.

Delicious Fruit Cake – A delicious fruit cake low on sugar content is the perfect choice for diabetics or a happy couple watching their waist line.
Red Velvet Cake – When in the matters of love, always choose to go with a red velvet cake. Red velvet cake gives us a great reason to celebrate love with its scrumptious taste and its dreamy appeal.
Number Cake – Whether it is their 50th anniversary or it is 1st anniversary a number cake will surely sweep the couple off their feet, for sure. No matter how big or small the milestone, every milestone deserves to be celebrated with a number cake.
Photo Cake – Get a nostalgia stricken picture of the couple from their wedding day and order them a photo cake The photo is printed on top of the cake with edible ink printing onto sugar-based frosting sheets.
I hope that you have enjoyed my anniversary cake ideas. You can find some wonderful anniversary cake recipes via the food network or order your perfect anniversary cake at your local bakery.