Give a child a gift that involves quality time together, discovery, and maybe even a little learning. With its good clean fun, Just Add Soap is the eighth in Griddly Games' signature "Just Add (ingredient)" line of STEAM (Science Technology Engineering Art Math) kits. Soap is the latest addition to the branded series of kits, that already contain Milk, Glue, Sun, Egg, Sugar, Baking Soda, and Fruits & Veggies. Besides sparking your child's imagination, Just add soap science + art kit will also help them to exercise their mind. In addition to providing a love of experimenting with art, Just add soap fosters the curiosity for science. Like the other Just add kits, the Just add soap kit comes with easy-to-follow instructions for performing a number of soap-related experiments.
The new kit teaches children about the geometry of bubbles, the density of liquids, and the chemical reactions occurring within them in over 20 different experiment and activity kits that can be used over and over again.
Designed for ages 8 and up, Just Add Soap has a simple geometry and elasticity theme.
My daughter did five of the experiments that are in the book.
SOAP Snowballs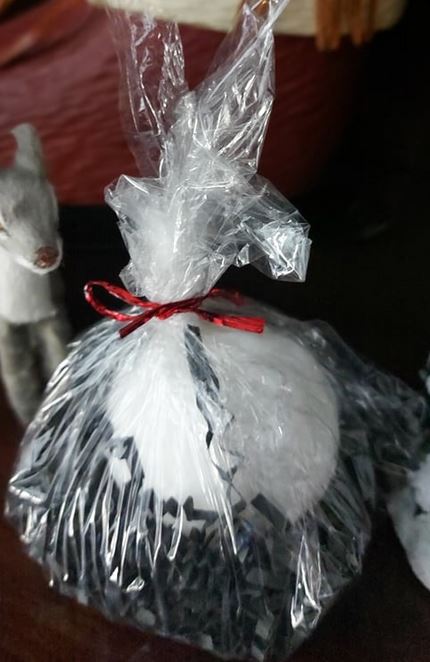 Soap Snowballs make a great gift for the kids on your list and are a fun DIY craft for children to take part in.
Grate a bar of Ivory soap using a cheese grater. We used the soap that came with the kit.
Lightly spritz soap with water.
Pack shredded soap around, rolling it into a ball.
Smooth outer edge of soap with hands.
If you are gifting these to children for Christmas, you can add a small toy inside the ball. Set the balls aside to harden.
Once harden, place a square piece of cling wrap onto the table. Put a handful of shredded tissue on the wrap and nestle a snowball on top of it. Pull the saran wrap corners to the middle and secure with a ribbon and tag for gift giving.
Density Experiment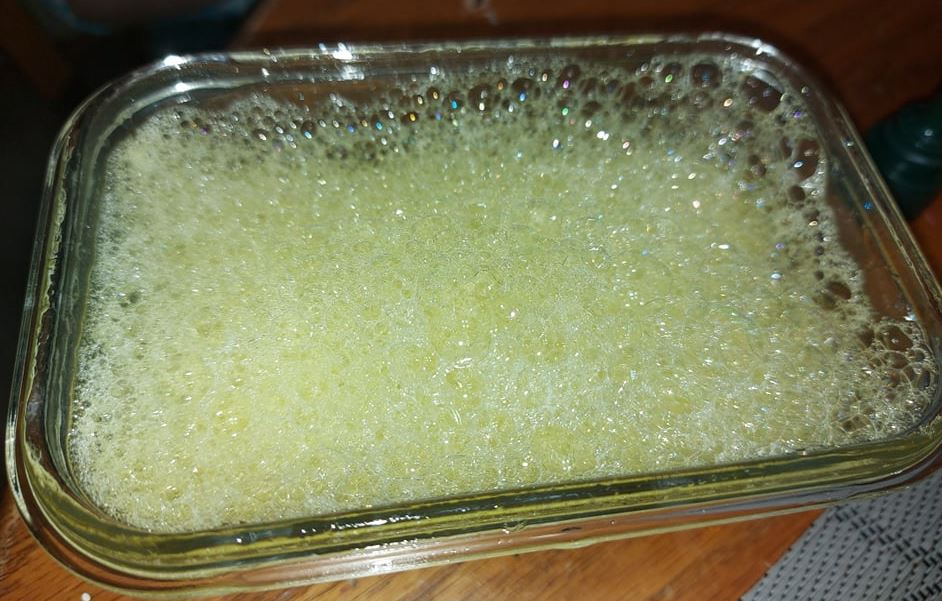 You will need a glass jar with a lid, 1 cup water, food colouring, 1 cup of cooking oil, 1 tsp dish soap.
Pour 1 cup of water into the jar, and add a few drops of food colouring. Mix and pour in 1 cup of oil. Secure lid and shake for 20 seconds. Remove the lid, and you will notice that oil and water won't mix, as they are different molecules. Now add 1 teaspoon of dish soap. Secure the lid and shake for twenty min. Remove the lid, and you will notice that the water and oil mixed, because dish soap is an emulsifier which has a polar end and non-polar end, allowing them to connect to water and oil.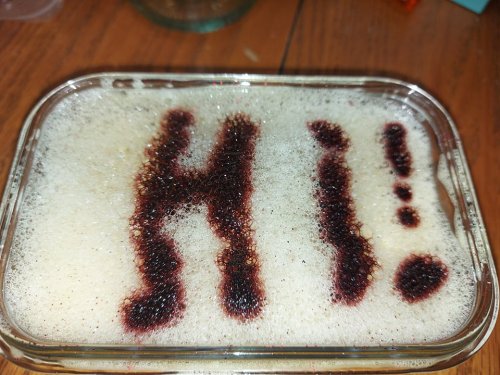 We also added glitter to the glass jar and food colouring to see what would happen.
Bubble in a Bubble
You can still blow bubbles in your house even though it is winter. First, you will need a bubble solution. Don't worry, we will tell you how to make your own.
Straw
Surface that can be wet
Bubble solution
Add  some bubble solution to the table. Make sure your child dips the straw in bubble solution and then blows a bubble slowly. You need to almost touch the surface and slowly back away as you blow, to make a nice large bubble. Put a little more solution on the straw, and slowly insert it into the first bubble, then blow. Continue, and see how many bubbles inside a bubble you can make.
Bubble solution
1 cup warm water
1/4 cup of dish soap
1 TBSP of sugar
Add all ingredients to a bowl and mix.
Magic Glitter
Pour water onto a plate, covering the surface of the plate. Add a few drops of food colouring. Sprinkle some glitter onto the surface. Place water in the centre and observe what happens. Now dip your finger into a bowl of dish soap and dip your finger back into the surface of the plate. The water molecules want to keep the surface intact, therefore they will pull away from the surface, taking the glitter with them. My daughter was very impressed by this.
Bubble Painting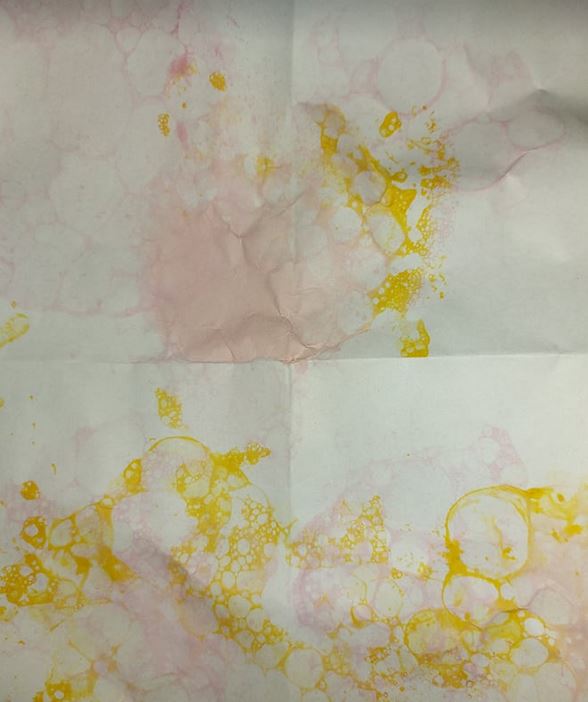 Add three tablespoons of bubble solution and two tablespoons of food colouring to a cup. Mix the food colouring and bubble solution together. Place a piece of paper on the table. Dip the bubble straw into the bubble paint and then blow out bubbles, so they land on the paper. Allow to dry. You can then turn your bubble painting into gift wrap or holiday cards.
Overall, this kit was fun to play with, create with and learn from for both my daughter and me. Anyone who enjoys art or science will enjoy this kit.
About Griddly Games: We are the creators, manufacturers and marketers of original games and activity kits that are designed for the entire "grid" of people. Our mission is to inspire creativity, imagination, out-of-the-box learning, healthy living and lively interaction through the fun of games and activities. Our multi-award-winning line of STEAM (Science. Technology. Engineering. Art. Math) activity kits and STEM games continues to "Just Add" more and more new "ingredients" that cultivate natural curiosities and memorable experiences. All of our products inspire and engage people in a lifetime of play and learning about themselves and their limitless capabilities. The company, based in Vancouver, British Columbia, was founded in 2007 by Reisa Schwartzman, a mother of three boys, who took it upon herself to deliver wholesome family fun that multiple ages could enjoy at once. Griddly Games' instills a strict company philosophy to encourage social interaction, learning, strategy and challenges that anyone (from across the grid) can enjoy. To discover more about Griddly Games, visit www.griddlygames.com and get all of the most up-to-date, immediate information by interacting with the company on Facebook, Instagram and YouTube.
visit www.griddlygames.com