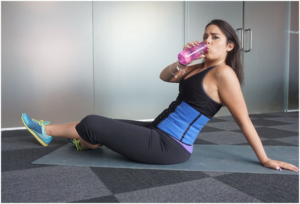 You might have already heard about waist trainer shape wear. In general,  waist trainers have the sole purpose of squeezing your figure or midsection part into perfect shape. Simply put, waist trainers are referred to as the modern day corset.
Waist trainers are made of metal boning and thick fabrics. They are generally worn on the stomach, which gets squeezed, leaving the perfect posture. Waist trainers are worn the same way you wear a shaper, but not left too loose.
The trend of waist trainers can be seen in the life of celebrities who use them to shape their figure. No doubt, the fame and popularity of waist trainers are not decreasing any time soon. However, it may not be a safe option to rely upon waist trainers for losing fat.
Many times, both men and women rely upon waist trainers to get that perfect figure. It is not advisable to wear a trainer for a long period of time. It can impact your muscles by making them weak, which can lead to back pain.
Waist trainers do have their benefits and risks.  If you're already suffering from any chronic health disease, then it is not recommended to use waist trainer as it may worsen your health.  Corset HQ has some useful information on the best waist trainer for you.
Improved body posture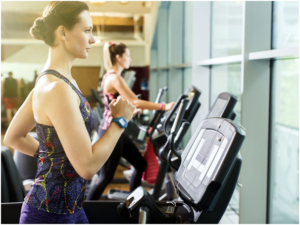 People rely upon waist trainers for perfect posture. Although it is not advisable to wear it for a long period of time due to waist trainers are known to impact your muscles by making them weak, which can lead to back pain conditions.
Reduced hunger or appetite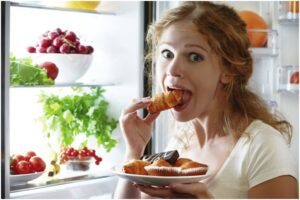 A waist trainer can reduce your feeling of hunger.. Because your stomach is being squeezed you will feel fuller sooner. As a result, you may not be eating enough. It's crucial to intake a proper amount of diet with the essential nutrients required for your body. In-taking the proper amounts of minerals and vitamins makes your body healthier.

When to wear the waist trainer?
Often, people assume that wearing a waist trainer is unsafe.. One should know that wearing a corset in addition to your outfit can be a better option. You should ensure you're feeling fine while wearing it and don't make it tighter, which may harm your body. Similar to shape wear you wear under your outfits, waist trainers can be worn in the same way. . If you should however face any problems while wearing a waist trainer such as shortness of breathe or pain, then discontinue wearing one.

The risk of wearing waist trainers?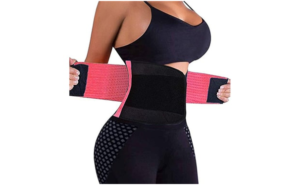 Poor digestion
When someone wears a waist trainer, it not only squeezes from the outside, but the insides also get squeezed. Not only does your fatty skin gets inside, but the inside parts also change their shape. Digestive systems, parts like intestines, esophagus, and stomach get squeezed by wearing a waist trainer.  With the pressure applied by the corset, it may be possible that your esophagus gets filled with the acid from your stomach, causing heartburn.  If you suffer from any digestive system problems, then avoid wearing a waist trainer.
Problems in respiration
When you wear a waist trainer, it lessens your capacity of the lung by about 30-60%. It makes your energy sap and creates an uncomfortable fitting around the stomach. You might even face a respiration problem or shortage of breath when you make it too tight. Also, you might face inflammation issues using it for too long.
Conclusion
Waist trainer shape wear does not help achieve long-lasting figure benefits. If you use them tightly or overuse it, they can lead to health issues. My advice is to only use them for special occasions when you want to hide that extra weight around the middle. I hope that the above content has been beneficial in educating you about the benefits and risks of waist trainers.
.