It's often said we are nothing without our health. This sentiment can also extend to our well being. Due to the ongoing COVID-19 pandemic sweeping the globe, both health and wellness have become increasingly important in recent weeks and will remain so for the foreseeable future.
With millions of people facing economic uncertainty as a consequence of COVID-19, there's a growing premium placed on achieving health and wellness on a budget. The following are several suggestions for affordable health and wellness strategies.
Exercise Without Equipment
Nothing is better than free when it comes to keeping your health in order on a budget. Youtube has unlimited videos for at-home yoga, pilates, stretches, and strength exercises that require items you may have at home or nothing at all except for your body and comfortable clothes. In addition, you can dance inside, play with the kids or dog, or take a walk or run around the neighborhood.
Affordable Cheap Eating
Healthy food may seem expensive, but it does not have to be. Stores like Aldi have cheap, affordable produce and staples. Strawberries, blueberries, and raspberries can be found at Aldi for as cheap as $1-1.50 for an entire pack. Prices are often much cheaper than other stores for all of their food items. Other cheap options involve using sales and rotating your weekly menu around those items.
Regaining Weight After a Serious Illness
A serious illness or condition can lead to severe weight loss. Healthy bulking on a budget is easier than you might think. Consuming highly nutritious and high-calorie items such as milk, cheese, nuts, oils and fats, and peanut butter are the way to go. Per ounce, these items are high in calories- peanut butter usually has around 200 calories for 2 tablespoons. Healthy fats involve olive oil, avocado, and lean meats like fish and chicken.
Free National Parks
These are everywhere! You don't have to go all the way to Yosemite to enjoy the national natural wonders. As of now, the national parks remain open to visitors amid the pandemic. Visit NPS.gov to search for a national park near you. Many of the parks are free, while some do charge a nominal fee. However, there are always free days scattered throughout the year to encourage everyone to visit the parks. This website also provides information about national trails and historical sites.
5.Gym Discounts
Gyms don't have to cost $150 a month. Many health insurance companies offer a hefty discount when purchasing a membership and this usually means a regular monthly discount. You can call your insurance directly to ask them or go online to login to your policy and look for these benefits.
In addition, many communities have free or heavily discounted gyms that are open to the public. Search for your city and "community center," "gym," or YMCA." Go to your local parks and recreation website. These sources are there for you! These gyms vary but often have pools, running tracks, yoga and fitness classes, cardio/weight rooms, basketball and tennis courts, and meeting areas for many more activities.
Everyday Activities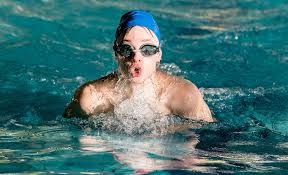 It takes a few days to incorporate new habits into a daily routine, but once you do, it becomes effortless to get healthy on a regular basis. Instead of parking as close as you can to the store or your work, choose a parking spot far away. Take the stairs instead of the elevator, or start doing the stairs during your work break.
The important thing is to incorporate these ideas into your life in a way that you will actually do them. If you dislike swimming, don't make yourself go to the pool everyday. Start a dance class with your partner instead. If you need low impact exercise, swim or use the elliptical. If fish makes you gag, go after those olive oils and avocado. Getting healthy is a series of daily choices!