Yingchun Liu, Founder of the Suncoat brand wanted to create a nail polish for her two young daughters that was not only fun but a safe alternative to other nail polishes on the market. Suncoatgirl Suncoat water-based nail polish is proudly formulated and manufactured at the brand's facility right here in Ontario Canada. As a Canadian, I love shopping for Canada-made made products!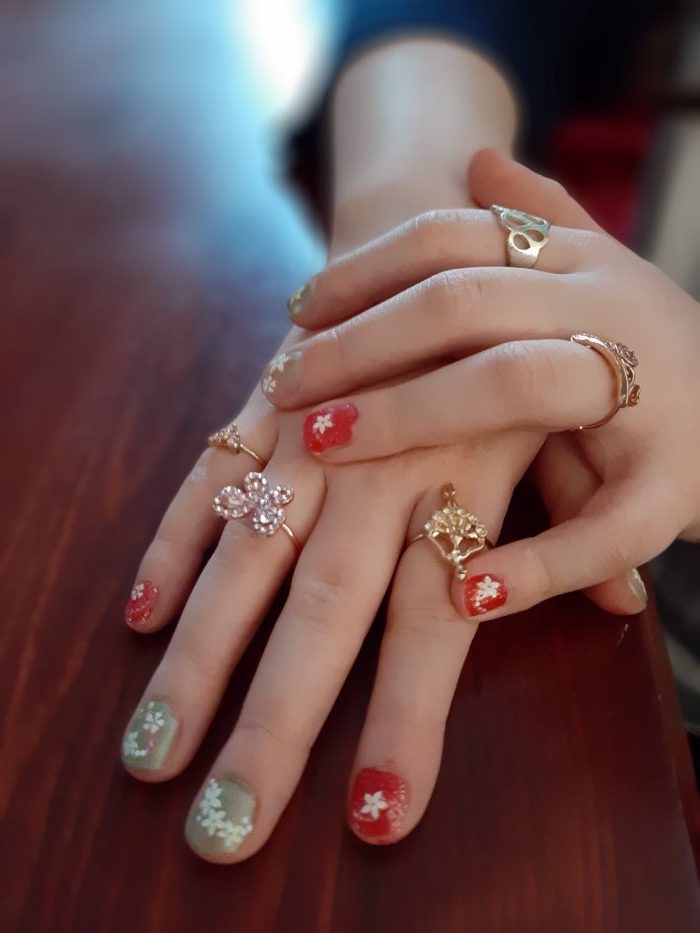 Suncoast water-based nail polish is made from vegan and mineral-based ingredients with the main ingredients being water. Not tested on animals the nail polish contains 70% water in the formula.  Suncoat nail polish is virtually odor-free and contains acrylic copolymers, polyurethane. It may, however, contain mica, titanium dioxide, carmine, iron oxides, ferric ferrocyanide, chromium oxide green, ultramarine blue, and polyethylene terephthalate (plastic glitter).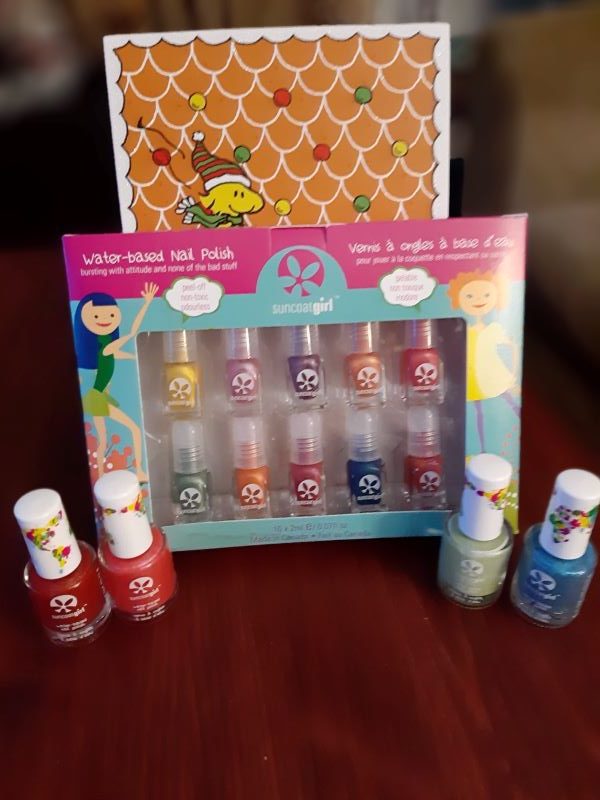 Our Thoughts
My almost eight-year-old daughter simply adores having her nails painted and loves to paint my nails, although I do not normally wear nail polish. While I'm happy to oblige and have a spa night with my girl I didn't like the idea of using normal nail polish and I found most other brands of kids nail polish simply did not stay on long enough. Now, thanks to Suncoat Girl and their reliable nail polish daughter and I can have a spa day at home.
You don't need to use a topcoat with this nail polish either. Just use two to three thin layers of nail polish and you're done! The polish also doesn't take a long time to dry.
I find the nail polish stays on longer than other similar brands of kids' nail polish that peels off in less than a day. The nail polish lasts about two days on her fingers and even longer on her little toes. And the nail decals are the icing on the cake. They stay on not unlike other kids' nail decals I have purchased.
To remove simply soak your child's nails in warm water for 2-5 minutes, then peel off from one corner of the nail.
Party Palette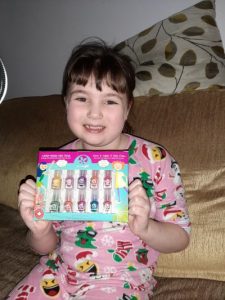 LET'S GET COLOURFUL!
Now you have 10 bright nail polish colors to create fun and beautiful nail designs to express your own personality. As an added bonus, there are also two sheets of decal stickers to help bring out the creative side in you, as well as a nail file to get the perfect nail shape! Have fun!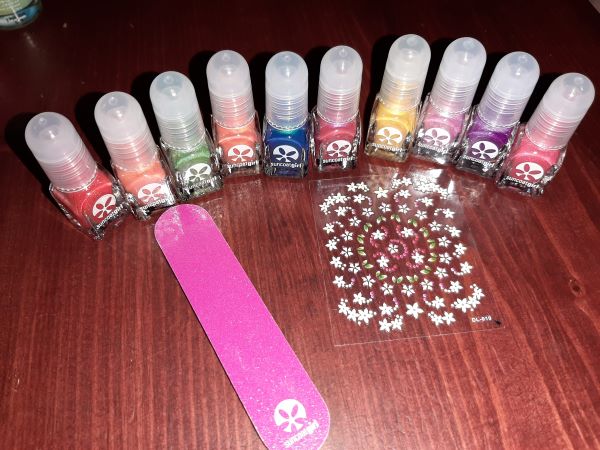 Merry Mini Mani
This is the perfect pack for a holiday manicure!
You will not only find the holiday must-have red-green-white colors in this kit, but you will also be able to add a fun twist to your manicure design with the gold and blue glittery colors, the bright sunflower color, and the soft and hot pinks. The box boasts lively holiday graphics and color, perfectly displaying the rainbow of possibilities inside.
Holiday decals in this pack will add holiday delight to your nail art creation.
Soft touch nail files will help to prepare your nails for a perfect holiday manicure.
Final comments
If your child(ren) loves nail polish as much as my daughter does and you are looking for a safe alternative to regular nails then Suncoatgirl Suncoat water-based nail polish is a brand you need to try! The whole line of Suncoat Girl shades is so lovely that you will be tempted to try them out for yourself Mom
SuncoatGirl products can be purchased at SuncoatGirl.com or in select stores across the US and Canada. And, if Suncoat Girl intrigues you as much as it does me, be sure to check out the entire Suncoat beauty line, perfect for moms or older teens.