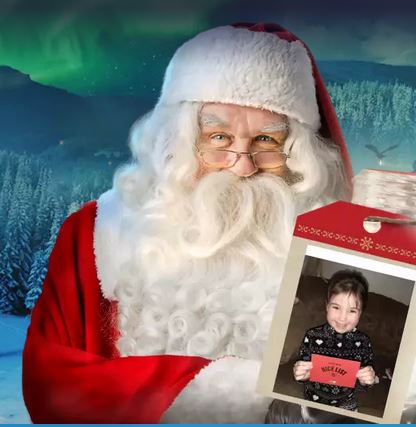 What could be more magical for your child(ren) than to receive a message directly from Santa himself? Available in 120 countries around the world, the Portable North Pole (PNP) site allows Santa to send personalized video messages to both children and adults. More than 200 million video messages from the PNP digital platforms have been viewed by Santa fans since its launch in 2008. With millions of fans across the globe, PNP is available in English, French, Spanish, and Italian.
Not only does Portable North Pole amaze children and entertain adults, but they're free too! On top of that, you can buy premium content with a Video Pass or Magic Pass to get even more features. PNP has become a tradition in our home. I have been using the Portable North Pole for the pass four years now and it is truly magical.
Portable North Pole Offers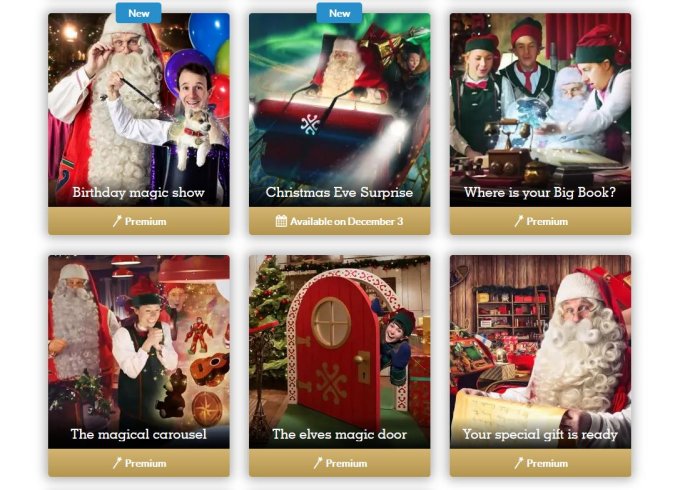 Parents can try the Free videos for children and grown-ups alike, or Premium videos.
A super personalized Premium video or call from Santa (from 3.99$ to 6.99$ CAD)
Video Pass: Unlimited Premium videos from Santa for an unlimited number of recipients,full access to the Reaction Recorder, and access to all the videos you've made in the past (13.99$ CAD)
Magic Pass: Unlimited Premium videos and calls for an unlimited number of recipients, full access to the Reaction Recorder, and access to all the videos you've made in the past. As well as access to the Premium Multi-Device scenarios, and family option and you can download your videos in 1080 HD. Exclusive game option in the mobile App.
You can also upgrade the experience from the magic pass to the ultimate magic pass, which includes even more features and is active for ten years from the date of purchase.
PNP–Portable North Pole Calls & Videos from Santa

In its eleventh year, Portable North Pole has added even more features to create an enchanted Christmas experience. Parents can now choose from over 20 different call scenarios and there are choices for both child and adult. For grown ups you can choose between three different call scenarios.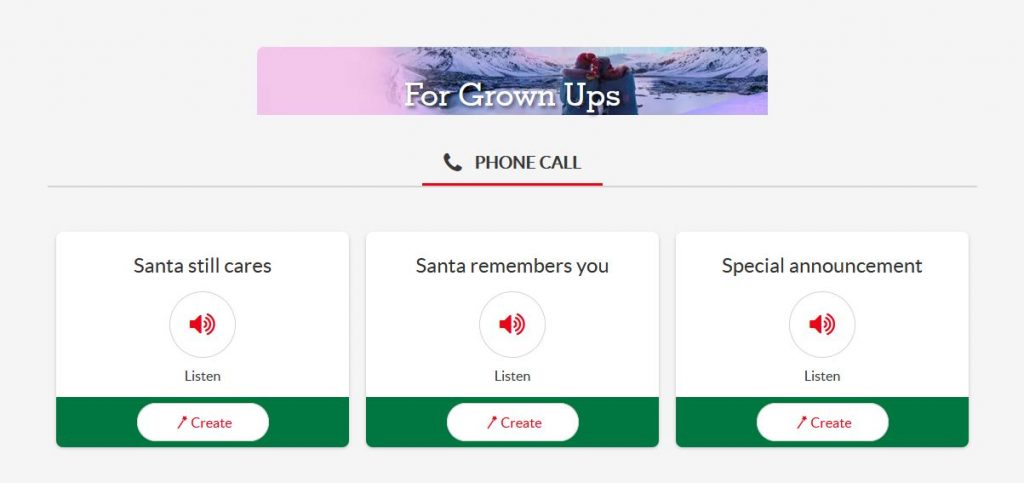 Simply visit the PNP website or download the mobile app on iOS  and Android. The app is compatible with Apple devices (iPhone, iPad, iPod) as well as most Android phones and tablets. You don't have to worry about children getting into the parent's section because it is protected by a password.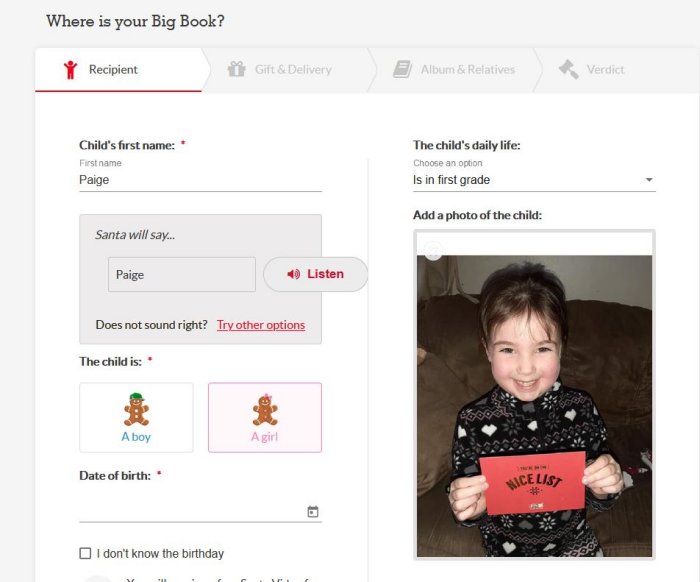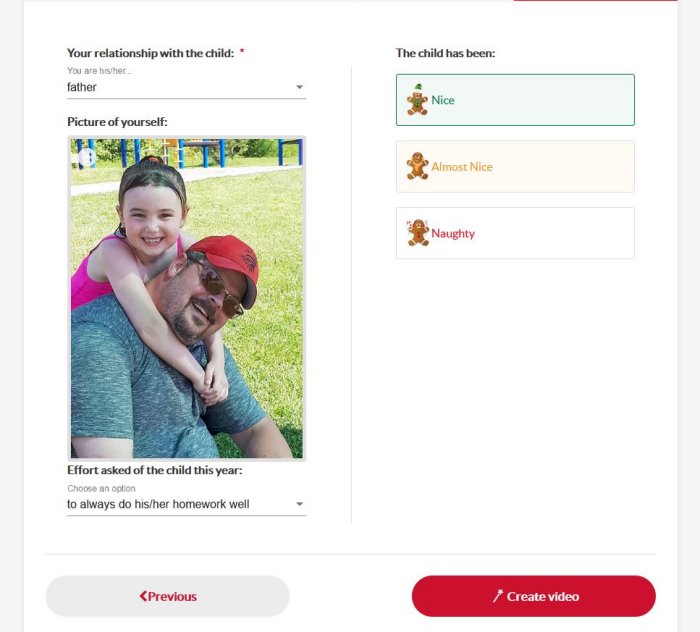 Easy to personalize the videos take just minutes to create. Once you select your video choice you are led through some basic questions such as name, gender, age, etc., and then you have the chance to upload photos of different events, a gift they are asking for, etc. to make it even more special. Santa will actually speak their name, and mention your child's birthday, holidays, or favorite toy. You can also download your videos in HD to create memorable Christmas keepsakes that will last a lifetime.
New this year is a multi-device video call. While watching a video from Santa your child will receive a call part-way through, for more magic than ever.  Parents can also discover new options with the Premium Behaviour Update and Christmas Eve videos where Santa can speak to the whole family or group. This is great for parents looking to encourage good behavior from their children in the days leading up to Christmas.
If you have a family or large group that would love to hear from Santa,  PNP has you covered!  There is a new family option where Santa can address a group by saying, "Hello, my friends!" Another gorgeous feature of PNP is that you can create videos for adults too as well as phone calls. My husband's expression when Santa told him he aged a bit was priceless.
PNP also offers premium birthday videos from Santa.
Reaction Recorder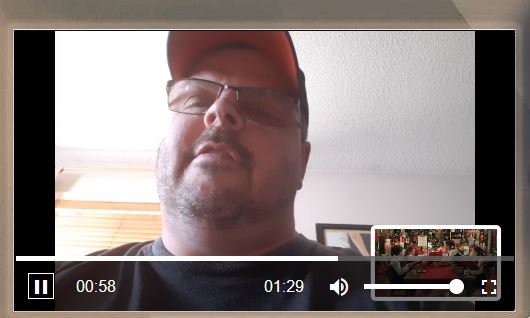 Exclusive to the mobile app, a special Reaction Recorder lets you capture the moment when the recipient learns if they're on Santa's "naughty" or "nice" list. This is a true keepsake you will cherish for years to come. This feature is only available with an active Video, Magic, or Ultimate Pass and your mobile device must have a front-facing camera.
Kids Corner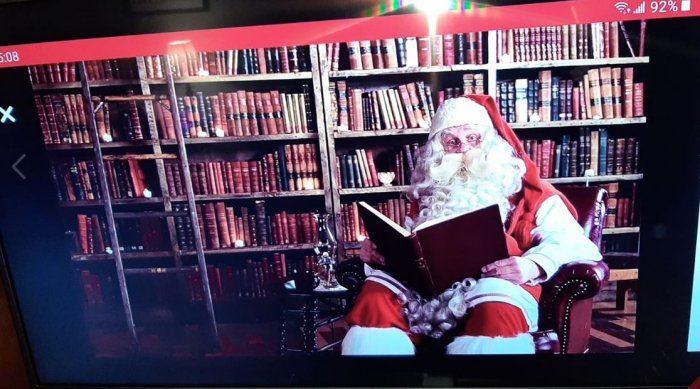 The Portable North Pole app also includes a section that is exclusively for children. The Kids Corner has 4 neat sections that are safe for your child to explore. Your child can watch the personalized videos you've created for them. In the Parents Corner, choose a video in My Creations and then select Visible in the Kids' Corner.
The children's section also includes holiday games like shaking ornaments off a tree, a memory game, and having Santa's elves repeat what you say back to you in their funny high-pitched voices. There are three Elves to choose from.
Bedtime Stories: The big man himself will read ten different bedtime stories to your child that you can watch directly on your laptop, tablet, PC, or phone or stream to your TV.
Also coming Dec 1st is the Advent Calendar: (Magic Pass needed) each day leading to Christmas your child will get a new magic moment video by opening the day's door
Santa approved the Nice List Certificate!
The PNP printable Santa-Approved Nice List Certificate rewards your child's good behavior throughout the year by acting as physical proof that they have made it onto Santa's Nice list! The rare certificates are only available with the purchase of a Magic Pass during PNP's exclusive pre-season offer and can be found in the Recipients section.
Toys & Gifts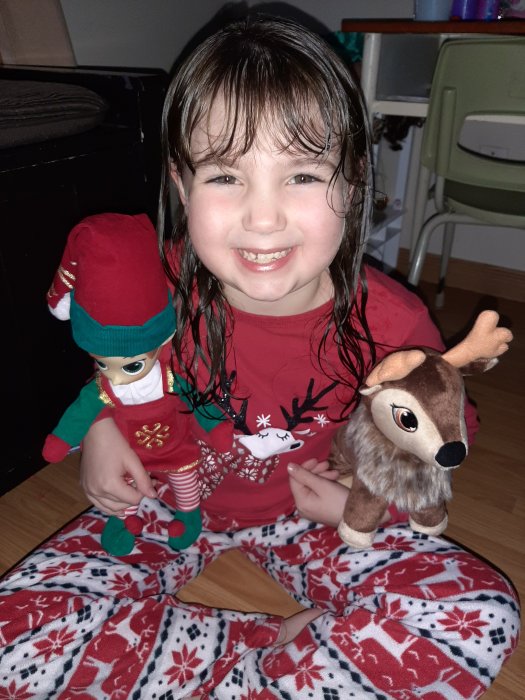 PNP has introduced a line of magical, holiday toys and plush dolls. PNP's new toys include the award-winning Do-Good Elf and Karamelli Santa's Sweetest Baby Reindeer plush, along with Okida Santa's Playful Husky Puppy plush, Santa's Activity Book, Twenty- Four sleeps until Christmas, Santa's Magic Key, and so much more.   Plus, every toy includes a special code to access a personalized Santa video about that toy.
There are several different stuffed plush toys to choose from. My daughter received a baby reindeer named Karamelli who is absolutely adorable.
Give the gift of hours of Santa-approved family fun with the Santa's Activity Book.  The collection of seasonal activities including 30+ games and activities in full color. The book also has an area for your child's picture to make it even more personal for them.
Portable North Pole Do-Good Elf
We have been having loads of fun with the award-winning Do-Good Elf. He is a nice alternative to Elf on the Shelf. Santa's littlest Elf is sent to you by special delivery straight from Santa's Village in the North Pole. It is up to children to teach the Elf the difference between being naughty and being nice.

Portable North Pole Do-Good Elf features removable and washable Elf clothing. Also included are four Personalized Video messages from Santa (scratch to reveal the special code inside the tag), one Elf Passport, and one set of stickers. Our Do Good Elfie-Elfie has been up to all kinds of shenanigans including eating the last slice of chocolate cake my aunt made.
PNP donates 5% of all online sales proceeds to more than 40 children's hospitals around the world.
 In Closing
The portable North Pole adds something truly special to family Christmas preparations. I have truly enjoyed the Portable North Pole over the last few years and this year is no acceptation.  Create magical memories for your children and even the adults in your life that they will cherish for a lifetime.
Here is a teaser video so that you can see the quality of the video.
Follow them:
www.portablenorthpole.com
facebook.com/PNPsanta
instagram.com/PNPSanta
Twitter: @PNPsanta
youtube.com/PNPSanta
Make Christmas Magic!
WIN A PNP MAGIC PASS
It's time to spread the magic onto you with some Portable North Pole Magic Passes.  Five very lucky winners will be celebrating Christmas this year with a little help from Santa and Portable North Pole (PNP). If you can't wait to see if you've won, why not check out the free version of the PNP app?