There's nothing more soothing during the cold winter season than a warm cup of goodness. For many, an aromatic tea is the beverage of choice and loose leave tea is all the rage.  For the tea drinker on your holiday shopping list pick up a Libre Peace Dove Infuser, by Kulov and give the gift of their favorite tea. The Libre tumbler is an environmentally friendly tumbler that is perfect for on the go or at home.
This simple and elegant leak resistant thermal infuser has a health conscious glass interior and a durable Poly Tritan exterior. The double walled design keeps your tea either hot or cold for a long time. The poly Tritan exterior makes the tea infuser light, shock resistant, and cool to the touch.  The fine stainless steel tea filter is surrounded by BPA-free polypropylene as is the lid interior.
The Peace Doves limited edition infuser is very easy to use too. First add about a teaspoon of loose leaf tea to your Libre Tea glass. Loose tea can either go in the base of the glass and you sip through the filter lid. The tea can also go in between the filter lid and the top lid. You then re remove both lids to drink the tea directly from the glass.
The tea glass seals tightly, so you can carry it  your bag without worry.
From the promising antioxidants of green tea, to the reduction of high cholesterol and weight control that comes with Oolong teas, to mom's favorite Earl Grey black tea,  the tea drinker in your life will appreciate all that Libre has to offer.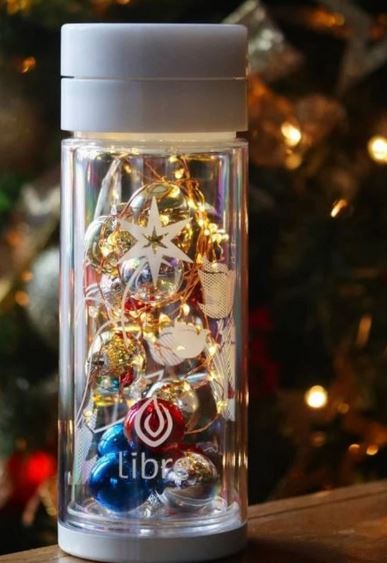 The Libre Peace Dove Infuser has so many new uses these days beyond loose tea convenience.  You can also use it for fruit water, or a shaker for nutritional shakes. We've used ours for ice coffee, flavored water, smoothies, hot chocolate,  and of course tea.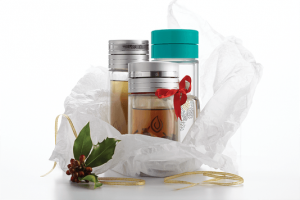 My son an avid tea drinker would truly be lost without his Libre Tea glass. It is a name he has stood behind sense he first introduced me to Libre more than six years ago.
Don't miss this unique chance to purchase a limited edition Libre Peace Doves infuser for your loved ones this Christmas!
Website: https://www.librelife.com
Win a Libre Peace Dove Infuser
Now we want to give you the chance to win your very own Libre Glass Infuser. Giveaway is open to Canadian Residents 18 and over.