If your little girl loves unwrapping her LOL Surprise Dolls as much as my daughter does then you may be considering having her an LOL Surprise birthday party. Miss  Sweet P is  obsessed, and I mean obsessed with L.O.L surprise. She turned six this pass February and wanted an LOL Surprise birthday party.
We kicked the party off with LOL Surprise invitations. We filled out the invites using colorful markers. The invitations even come with colorful stickers that you can add to the envelopes.
L.O.L. Surprise is all about fashion and accessories. Miss sweet P sported an LOL dress that I purchased from Amazon and some hair bling that I purchased at Dollarama.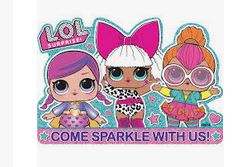 LOL Surprise doll coloring pages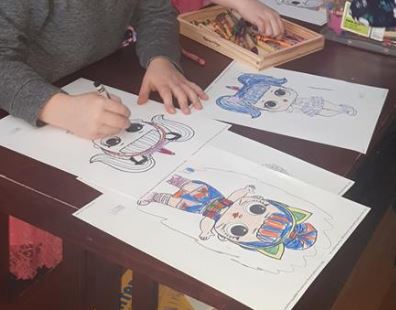 While guests waited for the party to get started they colored some Surprise doll coloring pictures that I printed out from http://www.supercoloring.com. Crafty activities and coloring are a great filler activity for parties, especially when you're waiting for other guests to arrive or trying to calm the kids down before meal time.
LOL Surprise Games

I learned from last years Frozen themed birthday party that girls this age are not much for playing games, so we kept the games to a bare minim.  The girls played a simple round of pin the bow on the LOL Surprise while they waited for my husband to return home with the pizza. (Thank you musings of an average mom for the free printable.)
LOL Suprise Decorations
Sadly when I through Miss sweet P's party back in February there was not as many choices for LOL Surprise theme decorations as there are now. Lucky for me I found most of the decorations I needed via Birthday in a Box.  Their prices are really affordable, however I found shipping to Canada rather expensive.  You also might want to check out your local Walmart, as I found a few LOL Surprise theme decorations there too. There are loads of free resources to take advantage of online as well.
Of course, nothing says 'kids party' like balloons.
LOL Surprise Party Food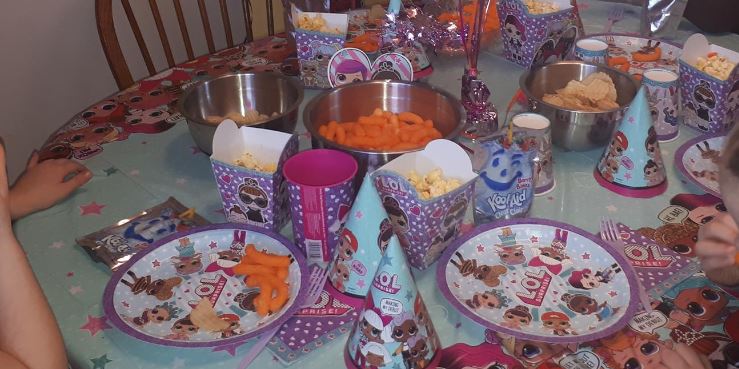 Pizza is a popular savory party food, so we decided to go with pizza from Little Caesars. I stuffed the popcorn containers I picked up from Party City with butter flavored popcorn mixed with candy.
For juice the kids had Kool Aid Jammers and I picked up some different flavors of Oasis.  We also add potato chips and cheezies.  As you can see lunch was kept simple.
For the LOL Surprise theme cake Walmart did a fantastic job with their  custom cakes. We took in a photograph of an LOL surprise that we printed from the web.
We sent each of the girls home with LOL surprise doll favors and some other goodies.
Throwing a birthday party doesn't have to be complicated!  I hope that you enjoyed my suggestions for a Enjoy yourself, make memories, and share them with me. I would love to see them!