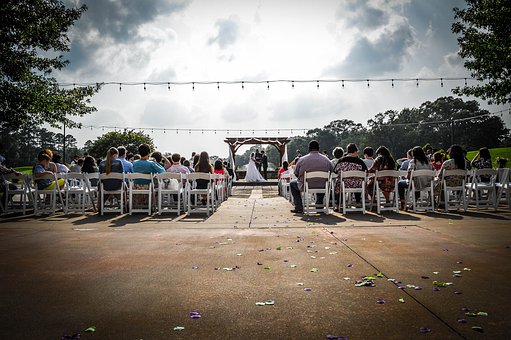 A modern trend in weddings is to choose an alternative to a traditional church wedding. It's a popular idea because you can personalize the reception or the wedding ceremony. Infusing a wedding with your unique personality will make it a lively event rather than a predictable ritual. While there is no shortage of creative ideas you can explore to make your wedding unique and special, these alone are not enough to make your wedding unforgettable.
While the right setting, décor, and a few surprises–like an unexpected choice of music as you walk down the aisle–will make your wedding ceremony a blast, the way to make it unforgettable is to  focus on the needs of your guests.
Some subtle ways to appreciate the presence of your guests is to keep the temperature comfortable, provide an interesting selection of snacks and drinks, and write everyone a thank-you note to make them feel welcome.
Provide Plenty of Shade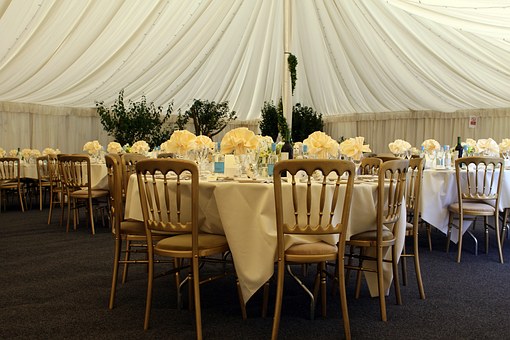 While there is plenty you can do to keep the temperature perfect for indoor events, chances are that your guests will also mill around in an open air setting.
It's easy to quickly become comfortable, especially if you're all dressed up, on a bright, sunny day. While it's always wonderful to have sunshine, sometimes a little too much of it can make people feel hot and bothered.
A simple way to provide more shade outdoors is to set up a large wedding tent. This will give those who have had a little too much sun exposure, a chance to cool off in the shade.
Thank-You Notes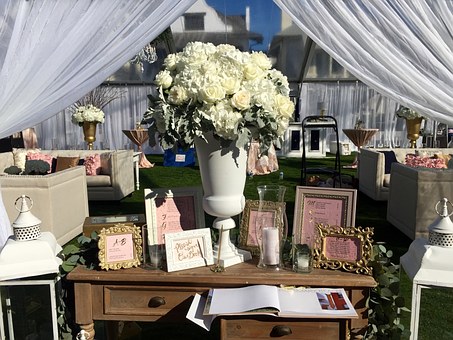 You can make your guests feel welcome and at ease as soon they arrive by writing personal notes and leaving them at the entrance of the reception or ceremony entrance. It will charm your guests, with some even getting a little misty-eyed, by your personalized, handwritten notes. It's a small extra touch, but one that people will not forget.
The Cocktail Hour
While there will be plenty to eat and drink, an hour-long cocktail party before the main event of the day will help quench thirst and appease hunger pangs. A cocktail hour gives people a chance to mingle and get to know each other. It also gives those who are chronically late an opportunity to still be on time for the reception or ceremony.
For snacks, offer people a light bite. It could be samples from a few of your favorite dishes or a preview of coming attractions. And for drinks, serve popular alcoholic and non-alcoholic beverages, as well as a few interesting choices. For instance, Rickard's Radle surprises and delights people when they first try it.
Keep Things Moving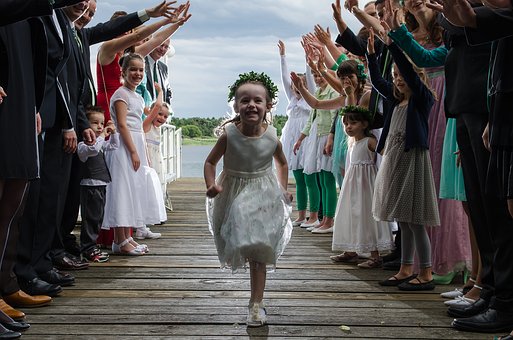 You need to plan all the steps for a wedding ceremony like the program, the favors, the ring bearer, the flower girl, and the bouquets. Then, you also have to make plans for the processional, the officiant, and the structure of the ceremony. Finally, you must work out a schedule for the vows, the readings, the toasts, the transition, and the exit.
For all these myriad events to flow smoothly, you need a solid plan. Don't hope that things will just work out once you've assigned everyone their role. Instead,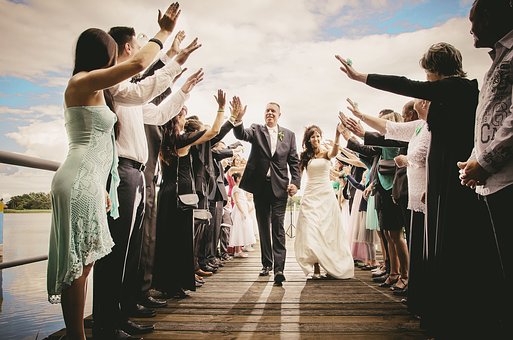 try to anticipate when attention spans will wander and when things will go off track, then prepare for them. Rehearsal is key to keeping everyone on schedule. For instance, it a reading goes on for too long, it can throw everything else off track. If there are too many readings, people get bored.
When you keep things moving, everyone will have a wonderful time. They will talk nostalgically about your wedding even years later.
Shop Amazon for your wedding needs