Apparently poop is a theme and kids think its funny. Who knew? Obviously toy manufacturers know as there is a wide variety of potty-related toys hitting the toy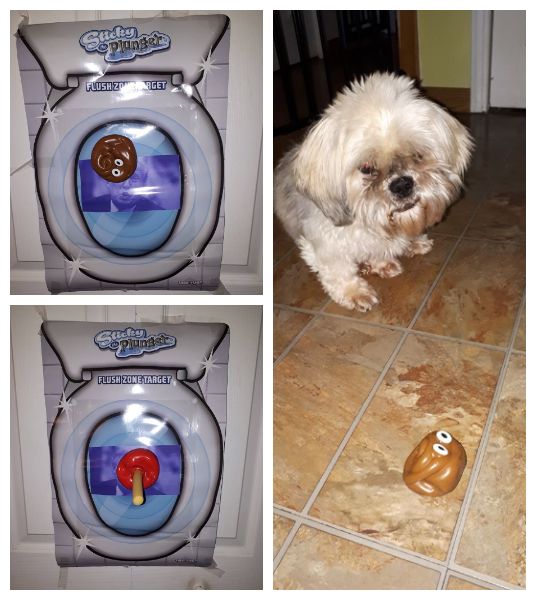 and game market. With the holiday season soon upon us, Kids won't be getting coal from Santa this upcoming holiday season. They will be getting poop, because suddenly poop is funny. Hog Wild Toys has gone to the toilet with the new game Sticky the Plunger Target Set.
The Sticky the Plunger set comes with two sticky plungers, one "Sticky the Poo-emoji inspired poo" and a target poster.
Sticky the Poo, a squishy likeness with eyes, clings to walls and ceilings when thrown. You can grip, shape and throw the poo at your poster target, or you can use the plunger to launch the flying poo.
The target poster is designed, so you can slip a photo into it (Donald Trump perhaps?), hang it on the wall, and take out your frustrations.  If Sticky Poo gets dirty, just wash it with water and it returns to its original sticky surface!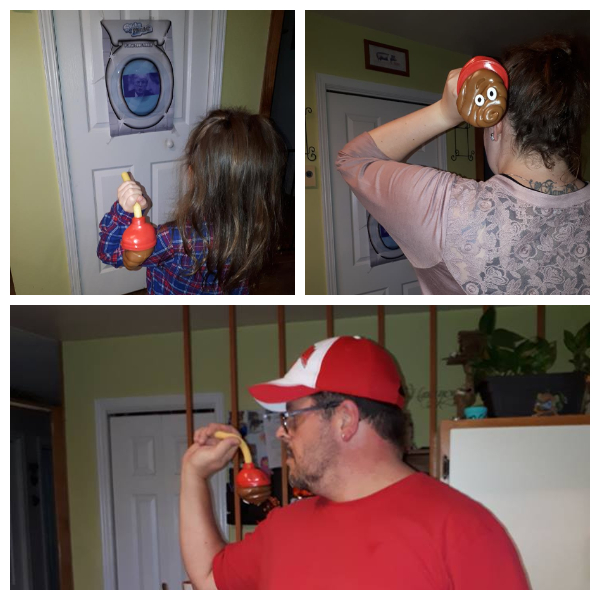 We find the poster didn't stick well to the wall. My suggestion would be for Hog Wild to add an adhesive back to the poster.
We also find that the plungers and poop don't stick to the wall for very long. Nonetheless, this is a novelty game that certainty brought lots of laughs when we played it on Thanksgiving weekend.
Hog Wild, also sells a rainbow version called Sticky Unicorn Poo. Its Sticky the Plunger is sold separately.
It's one of those things that generally goes without saying, but we do not recommend you throw real poop at anyone.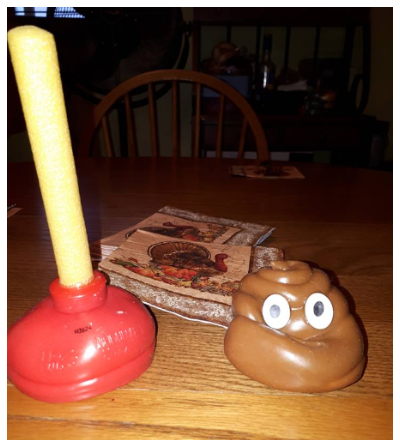 Hog Wild Toys has so many fun toys! Please visit www.hogwildtoys.com to check out their other toys!
Shop Amazon