Christmas ornaments have become part of Christmas tree adornments for hundreds of years. For many of us decorating our Christmas trees is one of the most enjoyable ways to capture the magic and excitement of the holidays. Christmas tree decoration started in Germany somewhere near the 16th century. While it is always nice to decorate the tree with ornaments found in stores, there is something special about personalized ornaments. There is a lifetime of memories captured in personalized ornaments. These ornaments are about much more than just having a name put on the ornament.
This year when it's time to decorate the tree, make it shine with personalized Christmas ornaments from Ornaments with Love.  They offer a dazzling array of ornaments that can be personalized.
Family Ornaments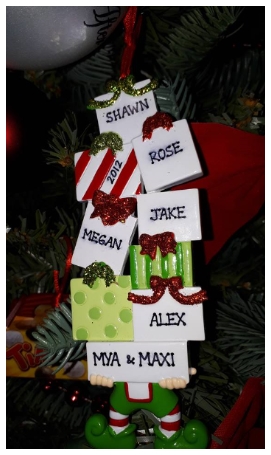 In celebration of the importance of family at Christmas time, Ornaments with Love has a large assortment of family ornaments. You can personalize a family ornament with up to 9 names. My husband and I are celebrating our 30th Christmas together. This year we are adding the Merry Mistletoe Ornament to our tree.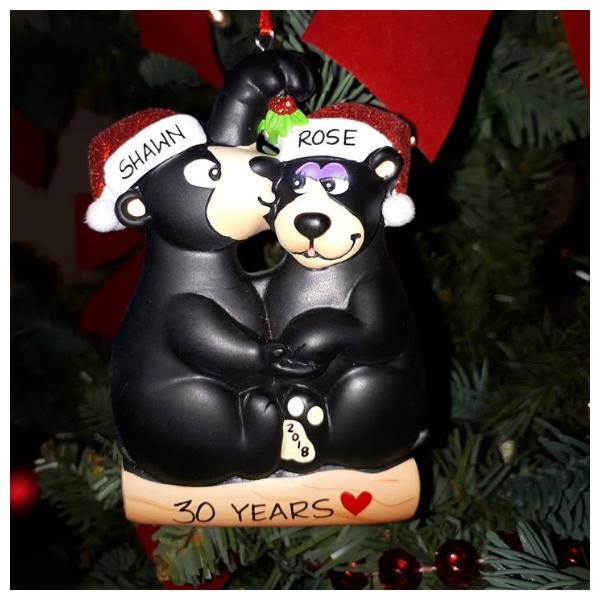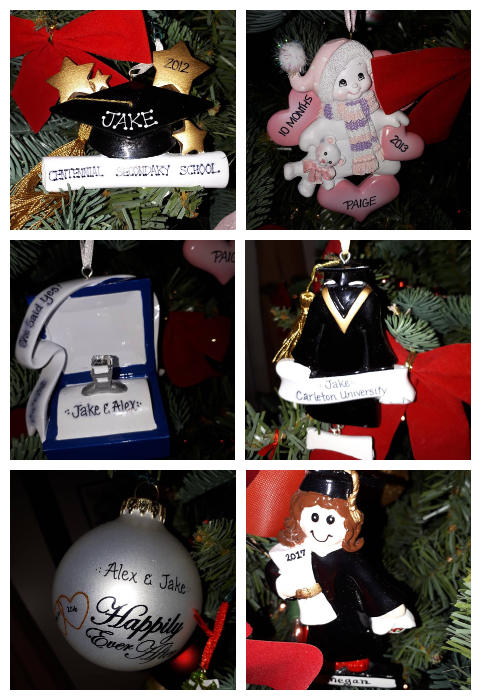 You can purchase ornaments to commemorate important milestones. Or you can start a family tradition by creating a new ornament to celebrate each year!
You can find personalize ornaments to celebrate not only Christmas, but also events such as an engagement, marriage, graduation, new baby, and more.
I have a number of personalized milestone ornaments on my tree commemorating important milestones like graduation, the birth of my daughter,  engagement and the marriage of my son and daughter n law.
I cherish each personalized ornament I have ordered with each of them having special meaning to me. They are a wonderful keepsake that can be cherished for years to come.
Career or Hobbie Personalized Ornaments
Select from personalized ornaments accessorized by career or hobbies.  Ornaments with love carry everything from police ornaments, to mechanic, from teacher to computer technician ornaments. Whether you are a gamer, photographer, painter, sportsman or dancer "Ornaments with love" is guaranteed to have a unique ornament to chronicle your favorite activity.
Celebrate that first recital or dance competition with a darling ballet ornament. We are celebrating our little Ballerina's love of dance with this charming ornament featuring a pair of pink ballet slippers with a pink and white banner.
Ornaments with love also carries a wide selection of children ornaments as well.   You can choose an ornament based on the child's interests, whether they like dinosaurs, princesses, paw patrol or hachimals. 
Each personalized ornament includes holiday ribbon for easy hanging. Each ornament you order includes free personalization. Ornaments are handcrafted from dough, then baked and coated in a durable sealant. The writing on all the ornaments we own from  are clear, and not smudged.
 Be it you are shopping for yourself, a dear friend or family member be sure to visit the Ornaments with Love selection. With over 2000 designs to choose from you are sure to find the perfect one.
https://ornamentswithlove.com/