You may want to have subdued or dim lighting in your living room or bedroom. But, when you're looking to create the perfect kitchen you need to have high quality lights. The kitchen is more than just the heart of your home. It is the area where you prepare food and chat to your family. For this you want the best lighting for your kitchen.
Of course, before you start looking at the different light options available it is important to use a reliable Sydney electrician; they'll verify you'll electrical installation is safe. They can also advise you of any maintenance issues that need to be completed.
Recessed Lights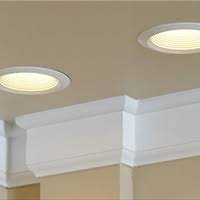 Recessed Lights are a very popular option as they appear almost invisible; helping to keep your kitchen streamlined. Not only are they stylish, but they will provide a good level of light across the whole room. It is wise choice to invest in recessed lights, so that you can change the mood of the room.
It is also possible to use these to illuminate specific spots; such as your sink. Recessed lights have proven to be popular in this type of role as they are high enough not to be affected by moisture in the kitchen.
Under-Cabinet Lighting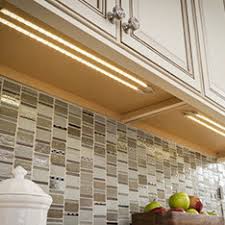 LED strip lighting is a great way to illuminate a specific part of your kitchen, especially the areas where you prepare food. These should be independently controlled so that you can use them just when you need to. You may also like the idea of using an under cabinet lighting system that has power outlets and even USB ports included. This will ensure your kitchen remains modern and well lit in the right areas.
Pendant Lights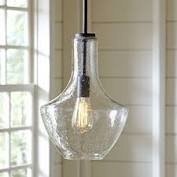 Most people use pendant lights as an alternative to the recessed lighting. This type of lighting can actually be a great feature. It is especially effective if you hand a low pendant over an island or any table you have in the kitchen.
In general this type of lighting will not give the same brightness as under cabinet or recessed, however it is an excellent way of creating an ambiance and a feature at the same time.
If you're choosing to add a pendent  make sure it is hanging approximately 40 inches above the counter top; this will create the best possible effect. It is a more moody light than the other lighting options.
It is best not to have more than one hanging or pendent style light in your kitchen as it will make the space look cluttered.
Natural Light
It is important not to underestimate the power of natural light when finding the best light for your kitchen. During the day time you shouldn't need to use artificial light. Even if you have just one window you can create a floodlit kitchen by using mirrors to bounce the light round the room.
We hope these suggests have pointed you towards the best lighting for your kitchen.