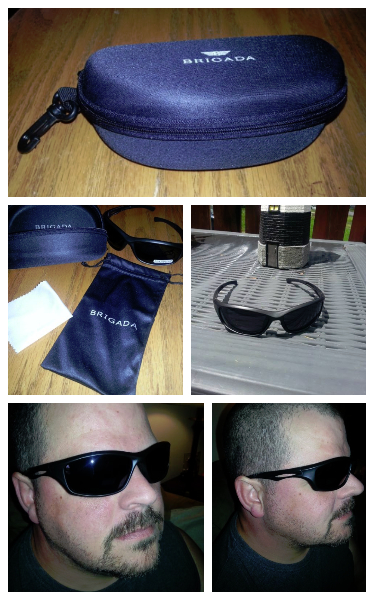 Summer is officially here. Embrace  the warmer weather in style with Brigada Polarized Sport Sunglasses for Men and Women. When it comes to sunglasses, finding a good pair is just as important as finding the right sunscreen that actually protects.

These high quality sunglasses from Brigada offer a multi-layered polarized lens. The company uses a procedure called (TAC) which is a multi-layered lens technology that is formulated to provide complete and thorough elimination of glare, polarized light and harmful UV rays.
The frames wrap closely around the face for protection and light blocking. Compared to other glasses that claim they block out the light, we find Brigada Polarized Sport Sunglasses actually do. Not only do they offer harmful Ultraviolet (UV) rays during the day, but they offer a defense against dirt and debris when you are riding a bicycle or out for a jog.
The frames are made of poly carbonate material, which makes them ideal for sports.  The frames are so lightweight that you may forget you are wearing them. The glasses feature a plastic nose pad that gives the glasses a more comfortable fit on the face compared to other sunglasses that we own.
The combination of sleek design and technology make Brigada Polarized Sport Sunglasses a great pair of sunglasses for driving and summer activities like fishing. The glasses also come with a zipper case that straps to your backpack, a silk draw spring pouch and cleaning cloth.
Brigada is creating timeless pieces that are crafted to last a lifetime. Backed by Brigada  lifetime guarantee these are the perfect unisex sunglasses for summer.
Order your Brigada Polarized Sport Sunglasses today.
Where to purchase: Amazon.ca