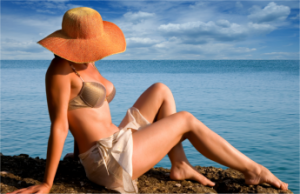 The summer season is almost upon us, and that means shorts and bathing suit weather. For those of us who want to take full advantage of this summer's latest fashion trends, achieving silky-smooth legs is a top priority. And if you're anything like me, you are most likely wondering how to prevent razor bumps and burns.
What is razor burn?
Razor burn is an uncomfortable and unpleasant looking skin condition that can occur after shaving your vaginal area, legs, underarms or other body parts. Razor burn is pretty common and generally not dangerous however, it can turn into Folliculitis, an inflammation of the hair follicles. Razor burn is generally caused by too much pressure on the blade. Only surface hair can be removed by a razor, putting more pressure to get hair out that are deeper will not work.
What are razor bumps?
Razor bumps are small, irritated bumps. They happen after you shave, when strands of hair become ingrown (Ingrown hairs: strands of hair that curl back on themselves and grow into the skin.) That causes irritation and pimples.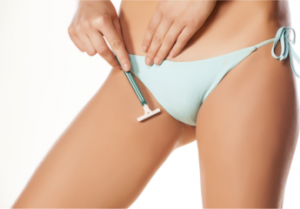 The best way to get rid of razor bumps for good is to change the way you shave. We turned to the shaving expert "Dr. Ronald D. Blatt" to come up with a foolproof plan.
"Shaving or waxing can cause problems such as bumps, irritation, razor burn and ingrown hairs. To counteract this, the area should be treated with products that will cleanse and reduce microbes," says Dr. Ronald D. Blatt, Chief Surgeon and Medical Director of the Manhattan Center for Vaginal Surgery and the Manhattan Centers for Women's Health.
Dr. Blatt's shaving tips:
Do not use an old razor.
Do not share your razor.
Wait long enough for your skin to get moist before shaving.
Exfoliate to remove dead skin before shaving.
What you do to your legs after shaving is as important as what you do before.
Use a very gentle exfoliate after shaving.
Use a moisturizing product like PrivateRX Cooling Pads or PrivateRX SoothingSerum to lock in moisture after shaving.
Stretch out the time between shaving.
Shave at night. Our bodies regroup and heal during sleep.
Many women often look at shaving as an unpleasant chore. It doesn't have to be. Get ready for Summer and take some time out of your day to pamper yourself.
About Dr. Ronald D. Blatt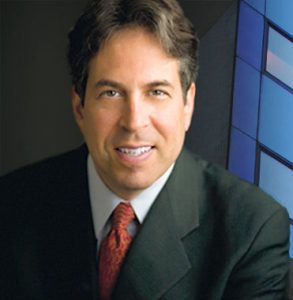 Ronald D. Blatt, M.D., F.A.C.O.G., has been an expert in the field of women's health for over 30 years. Board cer- tified gynecologist, expert surgeon and compassionate physician, Dr. Blatt's driving imperative is to treat matters of vaginal health and intimate skin care with knowledge, awareness and respect.
Dr. Blatt has built one of the world's top healthcare practices in New York City, where he is Chief Surgeon and Medical Director of the Manhattan Center for Vaginal Surgery and the Manhattan Centers for Women's Health. He is also Chairman of Femnene, LLC, where he developed a revolutionary line of intimate skin care products for pre- and post-menopausal women.
Website: http://www.privaterx.com