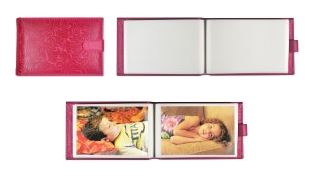 One of the best gifts you can give to an elderly mom who is living in a nursing home or retirement center is to take time to call, or visit, to remind them that you're thinking of them this upcoming Mother's Day. However, if you are looking for a physical gift to bring along on that visit, we have some unique mother's day gifts ideas for nursing homes from our friends at Peter Pauper Press, Inc.
A photo album makes a wonderful gift. Peter Pauper Press albums feature an
attractive embossed cover, with a complimentary interior design. 24 sleeves hold 48 photographs total. The photo size is 4 inches x 6 inches. The hardcover material helps protect photos. A magnetic closure keeps the album secure. Start mom's new album off with a few photos, and encourage other family members to send a photo each month to help fill it up.
Space is limited in most nursing rooms, so why not brighten her day with this artsy Mom Mini Gallery Easel accent, which combining upbeat words of positivity, a vibrant design, and a mini easel display! It is perfect for the end table by her bedside.
For an aging parent- My Personal Health Record Keeper is the perfect gift. The sturdy hardcover book contains 123 pages where your mom can record important medical information. An elastic band attached to the back cover keeps her place or keeps the book closed. My daughter has a traumatic brain injury and this notebook helps to keep information about her blood type,  family health history, doctors appointments,  medical tests,  medications, and vaccines-all in one place. It is the perfect size to fit in her bag, so she can take it along with her to DR. appointments.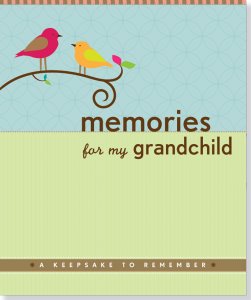 It is important to remember the importance of preserving not only the stories of the past but also the stories of the living. One of the best gifts to give mom is a gift for generations to come – that's where Memory Books come into play. Guided questions and prompts will help your mom tell her grandchildren (and great-grandchildren) all about her childhood and teen years; her education, love, and marriage; work, community, religion, military service; parenthood and family life; and, of course, grand-parenthood!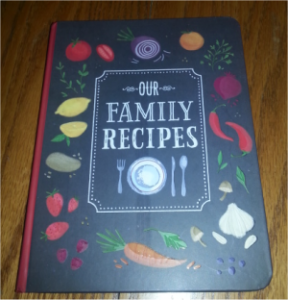 I marvel at the way great recipes are passed from generation to generation. Some of my favorite recipes were passed down from my mother. Now, mom can preserve and organize all her treasured family recipes — past, present, and future — in an attractive recipe journal. The Journal includes recipe pages for Appetizers; Soups, Salads, & Sandwiches; Side Dishes; Main Courses; Desserts; Beverages; and More Recipes. The sections are neatly organized and each section contains an index.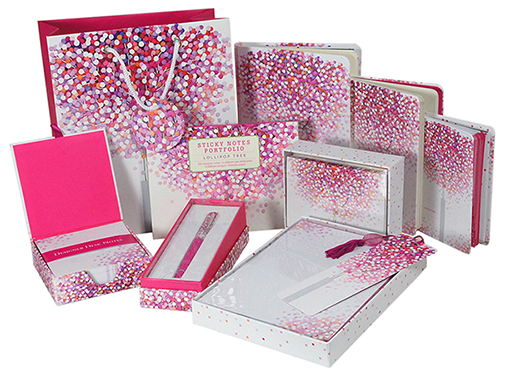 How about a box of envelopes, paper, pens and a book of stamps? Peter Pauper Press carries a large variety of Elegant Letter-Perfect Boxed Stationery that will add flair to her personal correspondence. Each box of designer stationery contains 30 sheets and 24 envelopes. Why not address a few envelopes for mom, to ensure you receive a special letter.
Have you considered giving mom an adult coloring book? Contrary to what you may think, coloring is not just for children. In fact, taking a crayon or colored pencil to paper triggers and stimulates the brain areas associated with motor skills, creativity, and the senses. Hand function and fine motor skills are often impaired following a stroke. Coloring books can help maintain these motor skills.
Fine motor skills can often be affected following brain injury. My daughter has been using the adult Coloring Books from "Peter Pauper Press" as part of her traumatic brain injury rehabilitation. Each coloring book includes 31 full-page designs on heavyweight, acid-free paper. Pages are micro-perforated for ease of removal. Measures 9-1/2 inches wide by 9 inches high (24.13 cm wide by 22.86 cm high). There are five different designs available.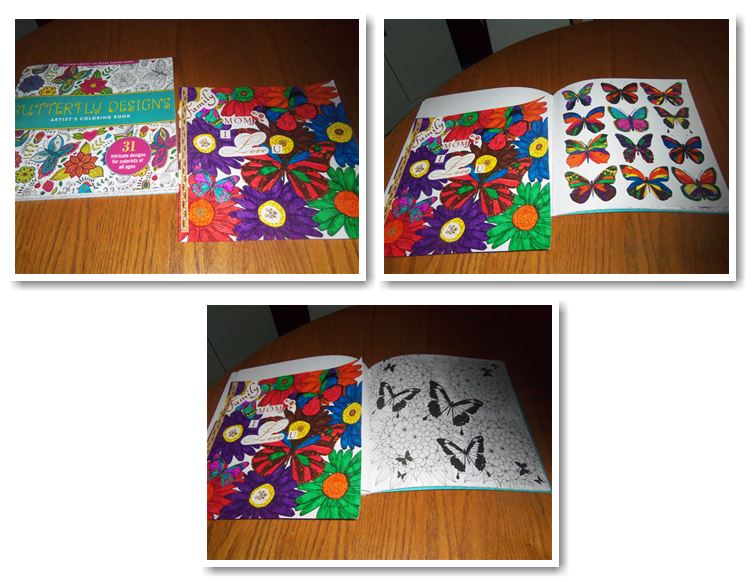 So you colored, now what? Marisa uses these lovely Joyful Designs Coloring Book to upcycle into lovely crafting ideas! See her post at Five Ways To Upcycle Colouring Books. The coloring pages once colored could also be used for scrapbooking crafts.
If you haven't tried coloring yourself, why not grab a couple of these books and a new set of crayons and head over to your favorite senior citizens' home today. I'll bet you'll be surprised at the fun you'll have.
When I was looking for ways to keep my Mom entertained and help improve her fine motor skills, following her stroke many years ago I turned to one of my child's coloring books and a package of pencil crayons. I wish these adult coloring books were around then.
PETER PAUPER PRESS, founded in 1928, is one of America's leading publishers of fine gift books, humor books, compact references, travel guides, unique journals, quality stationery, holiday cards, and innovative children's activity books. They publish approximately 100 books and ancillary products per year.
So if you are looking to find that special gift for your senior mom this Mother's Day look no further than PETER PAUPER PRESS; visit them today to order, adult coloring books, stationery, memory books, reading lights, puzzle books, and much more, all at a reasonable price.
Also, many residents in senior living facilities don't have families or friends who visit, so you may want to add them to your shopping list this upcoming Mother's Day. They will certainly enjoy and appreciate being remembered.
Visit them at peterpauper.com.