With children returning to school next week there will be many children starting their first year of school.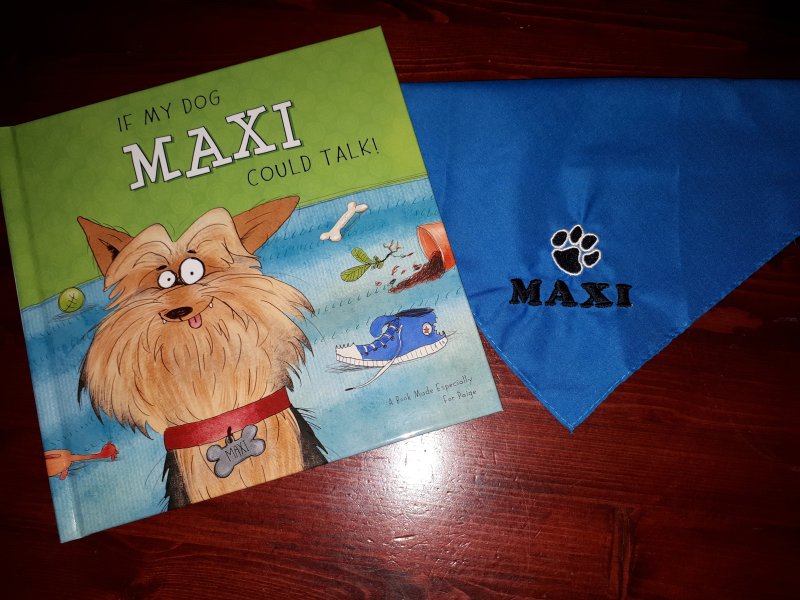 When a child starts school, reading becomes a primary way of learning. Personalized books, can be a fun way to get your child interested in reading. Fun personalized books such as the "If My Dog Could Talk" book from "I See Me" makes reading attractive and fun for young page-turners like my daughter.
We recently added the "If My Dog Could Talk" personalized book to my daughter's ever growing book collection. Ever wondered what your dog is saying when he gives you "that look"? If My Dog Could Talk is a rhyming storybook, which is narrated from the dog's perspective. Company President and Co-Founder Maia Haag of I See Me is the author of this fun book.
Customizing the book is super easy.  Select among 12 dog styles to create the dog that most closely resembles your pet. There are 5 colors to choose from. The dog's name and the names of up to four family member's names can be included.  You also have the option of adding two photos of your dog to the book.  Like other books from I See Me! you can add a dedication to the book.
My thoughts
When choosing how I wanted Maxi to look in the book, I unfortunately didn't see a Shihtzu dog style. I decided to choose a dog that resembled Maxi. I am still satisfied with the results even though technically he doesn't quite resemble a Shihtzu. Once you are done personalizing everything, you are able to preview the book, which is a nice feature.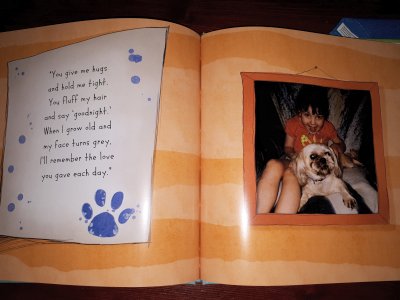 My daughter absolutely loves all of the illustrations in the book, which include her name. The rhyming makes the story fun and our dog Maxi would say "why don't you shake when you're wet",  that's if he could talk. My daughter delighted when she saw a photo of our dog Maxi and herself in the book. She also loves Maxi's new bandana. If you order the gift set is includes a copy of the book, a personalized bandana for your dog and a dog food place-mat!
We own a number of other personalized books from I See Me!, so I know that "If your dog really could talk"  is a high quality book that will withstand years of use.
Whether your kids are heading off to school for the very first time or are old pros at navigating the hallways, a personalized book is a great gift to start off a new school year.
In addition to this personalized book for dogs, I See Me also offers other personalized children's books, lunch boxes, coloring books, growth charts, stickers, and more!
Website: www.iseeme.com