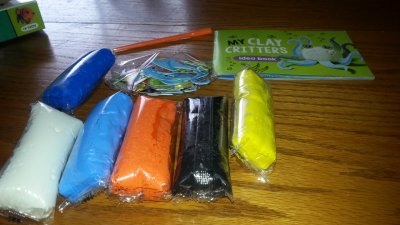 I am a firm believer in that Klutz books are a great choice for bringing out creativity for not just kids, but teens and even adults.  I was super excited to learn that Klutz recently announced the launch of Klutz Jr. This is a new line of book and craft kits from Klutz Books that inspire young kids to get creative. Klutz Jr. books and craft kits are for ages 4 and up. I find them to be perfect for younger children like my youngest daughter, as it unleashes her inner creativity.
Klutz Jr. Books My Clay Critters
The Klutz Jr. My Clay Critters kit contains everything needed to create fun and unique crafts. Now your little one can make under-the-sea creatures. Made especially for little hands that are learning fine motor skills, the Klutz Jr. My Clay Critters book and craft kit is ready for your child to make 10 ocean critters.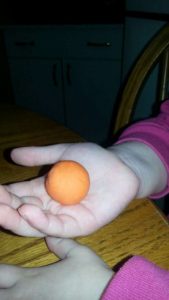 The kit contains a 28-page instruction book, 6 sticks of air-dry clay in a variety of bright colours, 8 screw-on eyes, a custom clay shaping tool, and 49 colourful pre-cut shapes.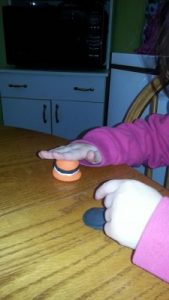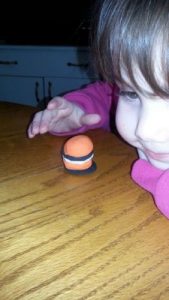 The instructions on the Klutz Jr. book are very clear. I love that it shows children the size the ball needs to be. All of the creatures we made involved rolling a ball and then squashing it before adding in extra pieces to make the sea creatures. The clown fish had the most steps. It requires 9 different balls of clay.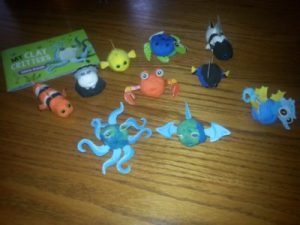 The air-dry clay that comes in this kit is soft, squishy and easy to work with.  When the basic shapes are created, you then use the included cardboard accessories and plastic eyes. We let our new ocean friends dry over night before we played with them. You could also make a mobile of your clay sea creatures.
Final thoughts
What impressed me most about the Klutz Jr. craft kit is that the instructions are super easy for young kids to follow. The overall kit provides my daughter with the opportunity to branch out and explore her own creativity while making some fun clay sea critters at home.
About Klutz®
Founded in 1977, Klutz has been engaging kids for decades with more than 110 million copies of its activity products in print, including such popular and award-winning kits as Cat's Cradle®, Face Painting, Juggling for the Complete Klutz, and The Klutz Book of Paper Airplanes. Klutz's unique combination of crystal-clear instructions, custom tools and materials, and hearty helpings of humor has kick-started creativity everywhere. Klutz is an imprint of Scholastic, the world's largest publisher and distributor of children's books. For more information, please visit www.klutz.com and http://mediaroom.scholastic.com/klutz. Follow Klutz on Twitter @KlutzBooks, on Facebook, on Instagram, on YouTube, and on Pinterest.