It's that time of year, when we are stressed, worried, and wondering what Christmas gift Aunt Tinna will actually like this year.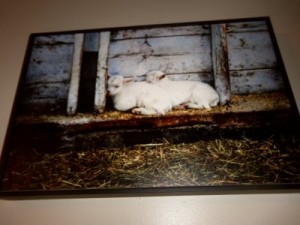 On-line high-quality poster printer, www.posterjack.ca, has the perfect gift for all the hard to shop for people on your list like Aunt Tinna.  It is said that a picture is worth a thousand words. Most of us take pictures on special occasions, and then there are those of us like my son who take pictures constantly. Even though you can save these pictures on a disk, or on your computer, there is nothing better than having them turned into a special photo gift, be it a canvas print, acrylic block or a unique metal print. Posterjack.ca is gift giving made easy!
You can easily create the perfect gift for the loved ones on your list in the comfort of your pajamas at home! There is no rushing around the busy mall for a gift. The perfect photo gifts can be ordered and delivered right to your door. If you have relatives at a distance you can even have it delivered right to their door!
Canvas Prints
Treat someone this holiday season to a special canvas wall hanging. Canvas prints have become increasingly popular and are a great way to decorate ones home. Use canvas prints to showcase wedding memories, favorite portraits of the children or grand-kids, personal photography, and even to redecorate office space.
For many of us, our beloved dog or cat is not just a pet, but a member of our family. My aunt never had children of her own, but she did have her furbabies. This year my aunt's dog passed away.  I wanted to acknowledge the loss last Mother's Day with a canvas print from PosterJack.
With their high quality ink and one of a kind lamination procedure and Artshield UV protection laminate- we were amazed on the crystal clear quality of the image. The piece was hand stretched to ensure the best quality before arriving at our door. Posterjack always promises gallery quality work, made within Canada. Their Canvas Prints are manufactured in Montreal, with each piece printed on environmentally friendly, high cotton canvas. The Toronto based company never ceases to amaze me with each canvas print we have received.
Acrylic blocks
When it comes to jazzing up a small space, nothing holds a candle to the incredible look of an Acrylic Block. The Acrylic
Block's small format makes it the ideal decor holiday gift as it can be easily incorporated into any mantel, shelf or desk display – no hanging required. Plus, compared to glass frames,  Acrylic blocks for photography is more impact resistant, meaning that if your active two year old accidentally knocks your photo the floor once displayed in your home it won't shatter like a glass frame would.
Acrylic Blocks can be customized to suit the personality of each person on your list. Simply choose a photo you feel best represents them and Posterjack prints the photo on a perfectly clear, thick one-inch piece of premium cast acrylic.
I wanted something special to commemorate that special day in October when my son asked his girlfriend of four years to be his wife.  Poster Jack's extraordinarily thick acrylic block gave the photo of my son proposing a very special presence. It is the perfect size for any desk, shelf or mantle, I have mine sitting on my TV unit.  The colors seem brighter and the sense of depth is fantastic. There is no bubbles or creases. The edges of the block are also highly glossy. The acrylic block is white on the back, so no light will shine through.
Let Posterjack Print Your Photos onto Wood!
Canvas prints have grown in popularity over the years. I have several Canvas prints hanging in different rooms of my home.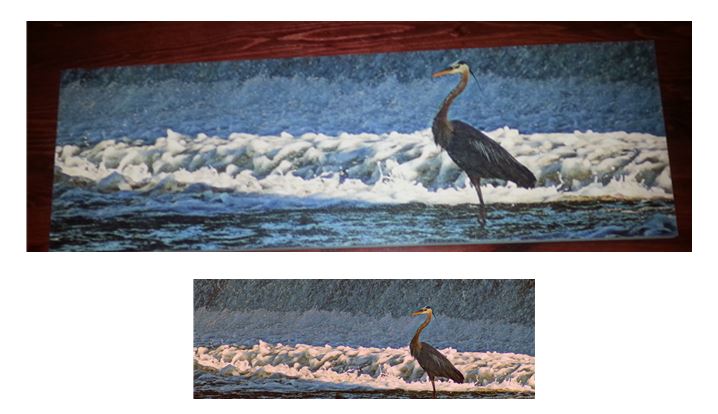 Similar to a printed canvas, Posterjack redefines print photography by taking your photos, printing them on custom wood, therefore creating a piece of artwork that will last a lifetime.
I brought the talent of local Quinte photographer- Mark E. Hopper into my home with a professionally printed, ready to display fine art wood print from Posterjack.
The inks permeate the first layer of wood ply, making it resistant to scratching and chipping. And because no two panels of wood are alike; it gives each image its own a unique characteristics.
The wood texture also gives the print a subtle vintage feel. The edges are left natural, providing a uniquely artisan look to your photograph. The wooden print includes a float mount hanging system and attached picture wire, so you are able to display your photo onto your wall the moment it arrives. You will also be thrilled to know that the Canadian birch wood, Posterjack uses to print is a certified renewable resource grown specifically to be harvested, so old growth forests are never harmed.
Why opt for stretched canvas when you can have your prints brought to life by printing them onto wood? Printing photos onto wood provides a customized printable medium to create a vibrant, exceptionally clear and high definition quality of art. With a simple process of uploading your photo to the Posterjack website, it's never been easier to create a wooden art print.
We have used Poster jack several times before and they never disappoint. They always deliver with exceptional quality, and this time is no different. I must say Mark's photo certainly makes even a stronger impression on wood. I love the shape of the long rectangle. (We would like to extend a very special thank you to Mark for allowing us to use and print his photograph.)
Framed Prints
All year long you take photos of life's special moments from birthdays, to anniversaries, to weddings, to graduation and family vacations.  A beautiful framed personalized print makes the perfect gift. Picture frames are far more than a protective place in which to store precious photos. They are individual pieces of art that can accent any overall home decor. Choose from barnwood frames, lacquer frames, loft frames and metallic frames.

Barnwood Frames have a natural beauty and feel. They're the perfect blend of elegance and raw style. The gorgeous wood texture makes it an ideal choice to showcase our son and daughter n law's wedding photo.  We chose charcoal black for our frame, but frames are available in soft grey, and rustic brown as well. Every Barnwood Frame comes with an expertly-installed picture wire, so it was super easy to have our photo up and on the wall.
Posterjack Gallery Box
A Posterjack Gallery Box is my go-to product for displaying photos where my husband prefers the barnwood frames.
 With Gallery Box prints starting at just $43.99, this is an affordable way to showcase your favorite photos.  With its ultra sharp definition, vivid colours, matte finish and modern frame (available in black, white and brown), the Gallery Box adds a unique point of interest to any room in your home. Not only are Gallery Boxes stunning to look at, they are also made for longevity. Your photo is printed directly onto a 1/4 inch hard, durable board. Even better, they are scratch-resistant and you can wipe them clean with a damp cloth. If you're looking for something that is versatile and will look good no matter how or where you display it, I definitely recommend a
Gallery Box
photo.
We have several framed photos around our home from Posterjack. They are my go to place for photo framing.
Metal printing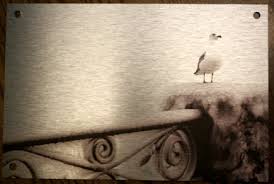 Create a lasting expression with metal prints. Metal printing is the next breakthrough in printing techniques for your images. The brushed aluminum metal print gives your pictures a brilliant metallic effect that traditional paper printing or canvas prints don't deliver. In addition to their attention-grabbing look, Posterjack Metal Prints are lightweight and extremely rigid. This is achieved by sandwiching polystyrene between two brushed aluminum sheets. Our UV-stable inks create a finished product that is highly fade-resistant which is ideal for hanging both indoors and outdoors. Metal Prints offer a svelte satin-matte finish. If you are really looking to turn heads, printing your photos on aluminum is definitely the way to go. 
Woodstand Prints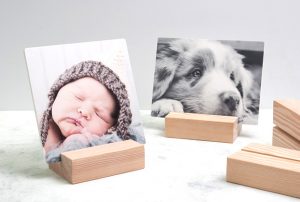 Woodstand Prints present a unique and creative way to turn your photos into art in a small format. They are perfect for your home office or for displaying a photo on your desk at work.I ordered a family photo for my daughter for Christmas. It sits nicely displayed on her end table. When my son's mother-n-law saw it she commented how she needed to order a wood-stand print for her office. My son was also impressed and ordered several for holiday gifts!

The versatile woodstand is made from select Canadian Douglas fir. PosterJack plane and sand every stand in-house to perfect proportions. It's an eco-friendly and stable holder for your favourite photos. Every Woodstand is totally unique with its flat-sawn grain pattern on each end.
Printing with Posterjack
Special Software on-line ensures your photos will look sharp. If you're not sure your photo is good enough, Posterjack.ca offers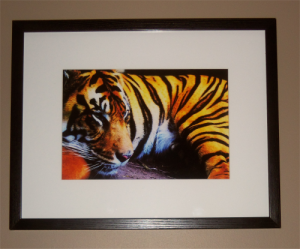 a tool on their website that checks your photo's resolution against the item you are ordering, and will warn you if the image quality isn't good enough.
There is also a "fitting" option exclusive to Posterjack.ca. If your photos aren't exactly proportional to the size you've chosen, you can crop photos to fit  or you can keep the original photo proportions and print at the size nearest to your order.
Both my son and I have in fact used Posterjack many times to create many memorable pieces. In fact, he has just ordered and shipped 3 pieces to my home for gift giving while he is in Cuba.
With so many options to choose from you are sure to find the perfect gift this season at Posterjack.ca!
Drop by PosterJack.ca to memorialize the special moments in your life. PosterJack offers a large selection of photo gift ideas and provide wonderful assistance to help you find the perfect gift quickly and easily. Explore posterjack.ca and see all they can do for you this holiday season.
About Posterjack.ca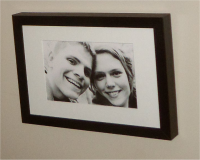 Posterjack.ca is a Canadian company dedicated to printing high-quality poster prints on premium archival photo paper with long-lasting 200 year fade resistant ink that help Canadians to do something special with their favourite photos.
Posterjack.ca uses special image enhancing software designed in Germany to ensure that every photo printed as a poster is crisp and stunning by minimizing any loss of clarity during the photo enlargement process.
About the Artist
Mark Hopper is a Toronto born, award-winning Canadian photographer whose work is in various magazines and newspaper publications, including Canadian Geographic and the Toronto Star. Be sure to check out some of Mark's photographs on Facebook: facebook.com/mark.e.hopper.9.