Le Palais des Thés is passionate about tea and they provide the best tea experience possible that makes drinking tea less of a daily activity and more of an art form. The look, scent, and taste of Le Palais des Thés tea elevates the enjoyment of tea. For over 25 years, Le Palais des has been committed to bringing tea lovers the freshest and most exceptional teas from China, India, Japan, Taiwan, Nepal, Sri Lanka and Paris. Their unique selection includes more than a hundred green, black, white, oolong, pu erh and rooibos teas. This holiday season you are sure to find teas with well balanced flavors, and tastes to suit every mood.
Le Palais des Thés Tea History
In 1987, Frenchman and tea connoisseur François-Xavier Delmas founded the company with the idea of sourcing the freshest and most exceptional teas from around the world. For the past 25 years, he and his team of tea experts have developed relationships with the best tea growers worldwide. Today, they bring the fragrant and delicious results to us to enjoy.
Thé N°25 tea collection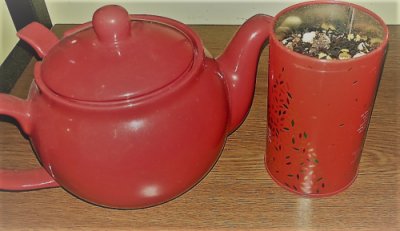 From the N°25 collection, thé des Délices evokes the magic of the winter holidays. With its notes of tart citrus peel, candied mandarins, and rich cocoa nibs. From scent through taste, my palate came alive with this fabulous blend.  It is wonderful served hot or cold. This limited edition tea is made up of: black tea, carob bits, tangerine bits (tangerine, cane sugar, acidifier), citrus peels, chocolate flakes (sugar, cocoa mass, cocoa powder), cocoa shell, flavour, sunflower petals. More than just a hot drink, this tea would make a delicious holiday cocktail. It also comes in a festival tin making it great for gift giving.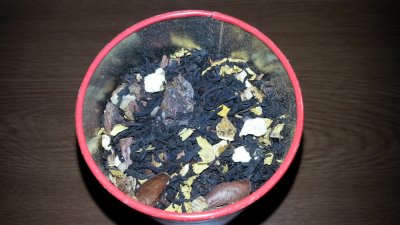 Thé N°25  collection or the boxed tea samplers make great gifts for oneself or others who love tea.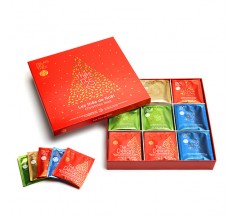 To find out more about Le Palais des teas, visit palaisdesthes.com.
If you are in Paris this winter, be sure to drop in to one of the many Palais des Thés boutiques.