Throughout history, both men and women have worn leggings to keep warm in cold climates or to prevent chafing during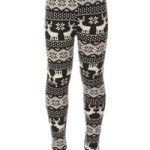 strenuous activities. While Leggings are still used for this today, they have become more a fashion icon for women. Leggings come in knee, Capri, stirrup and ankle-length. Length entirely depends on the personal preference. There are many types of leggings, ranging from different materials to different colours and patterns. Du North Designs Ltd is an excellent place to shop online for leggings. Leggings are not just for women though. Stylish leggings for girls are a classic and fashionable part of your daughter's casual attire. Girls leggings create an easy layered look that this mom loves. Du North girls leggings highlight a wide spectrum of vivid colors and comfortable designs for girls.
Great for lounging as well as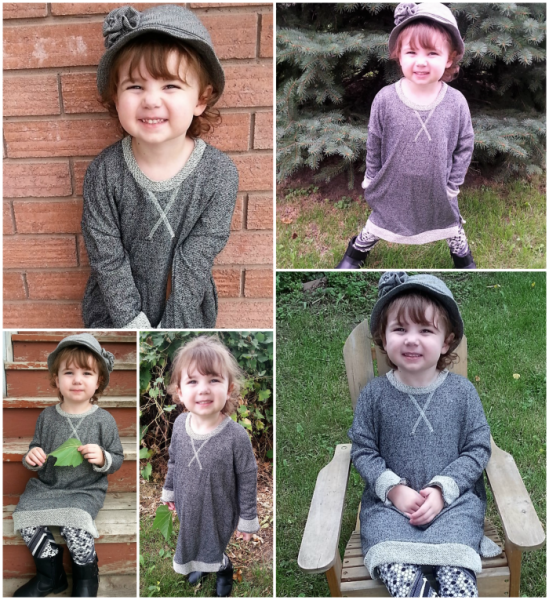 moving about in super-cozy comfort, this pair of with CH-CH-CHANGES Children's Leggings from Du North boasts a fun pattern for some unique charm.
You can pair the leggings with a long sweater or with a tunic top as I did.
My daughter is sporting Du North's Elbow patch French terry tunic.  The tunic can be warn as a tunic top or a dress depending on your daughter's height. Made of 60% cotton and  40% polyester this cozy charcoal two tone french terry tunic features suede elbow patches and hidden pockets.
I paired the girls leggings and tunic top with a short leather boot to continue the look and finished it off with a grey gecko style hat for a posh look.
The Du North's Elbow patch French terry tunic also looks cute with my daughter's skinny jeans from Appaman. Because the tunic fits big my daughter will get lots of wear from it.
I anticipate she will be able to wear it next year too. Both the terry tunic and girls leggings are an essential addition to my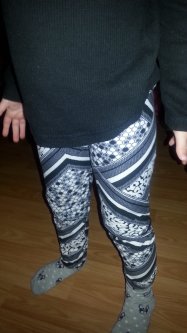 daughter's wardrobe and will get lots of wear this up coming winter season.
Keep her warm and snug with legging styles this season from Du North Designs Ltd.
About Du North Designs Ltd
Du North Designs Ltd. retails fun boutique-style clothing at an affordable price online and through independent distributors. They take pride in providing a wide assortment of products from a mommy and me line to curvaceous ladies apparel. They believe that every woman is beautiful and that every woman should embrace what makes her special, following her own fashion compass.
Website: https://dunorthdesigns.com