by Tanya K
With most schools, camps, and school-aged programs requesting that all of your child's clothing and belongings be labelled,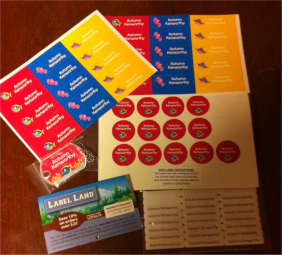 purchasing premade, personalized labels is definitely the easiest route to go. Labels and stickers have never been easier to source either. Many online websites offer different options of personalized labels.
In my search for personalized bag tags and customized stickers for my daughter I came across label-land.com. As a consumer, I chose Label Land for a number of reasons. One of them being that the site was extremely easy to navigate.
Options: The options available also drew me in. I was able to find a bright and fun design that matched my daughter's personality to a tee. I chose the graphic 'Under the Sea' and was more than pleased with the brightly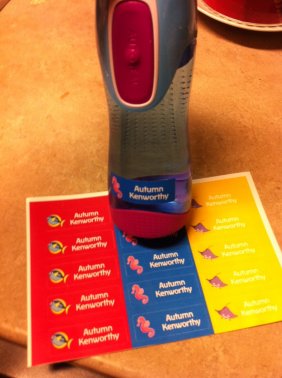 colored, quirky fish on the labels. Each label included a graphic and my daughter's name. The 'under the sea' graphics consisted of fish, sea horses, and stingrays. The fish look absolutely adorable 'swimming' on my daughter's water bottle for school.
Quality: The quality of the labels is also very high. The labels are sturdy and adhere to various materials. I have used these labels for shoes, water bottles, lunch bag, and the metal 'bag tag' for my daughters back pack. The labels were applied with ease, without any bubbling or gapping. With such a clean, tight seal the labels would surely stay attached for a long amount of time. The benefit of the adhesive sticking tightly to the surface of the item is that fewer labels are required, so in turn saving money. With so many items requiring a label, if fewer labels are needed as replacement labels, then money is saved.
Price: With the purchase of the school/camp pack you receive enough labels for all of your child's items for school and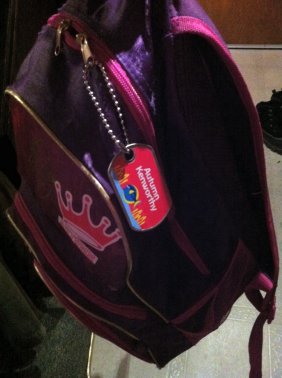 extracurricular activities too. The school/camp pack includes 100 iron on labels for clothing, 30 medium waterproof labels for water bottles, food containers, etc, 14 shoe labels, and two personalized metal bag tags for backpack and/or lunch bag. For the cost of this pack, with free standard shipping included, this works out to such a great deal. These labels work out to be much cheaper than other personalized label sources.
The iron-on labels were very easy to iron onto my daughters clothing, and stayed attached even after multiple washings. The printing on the labels have not faded either. I am quite pleased with the durability of the iron on labels. The shoe labels have also stayed in great condition through wear.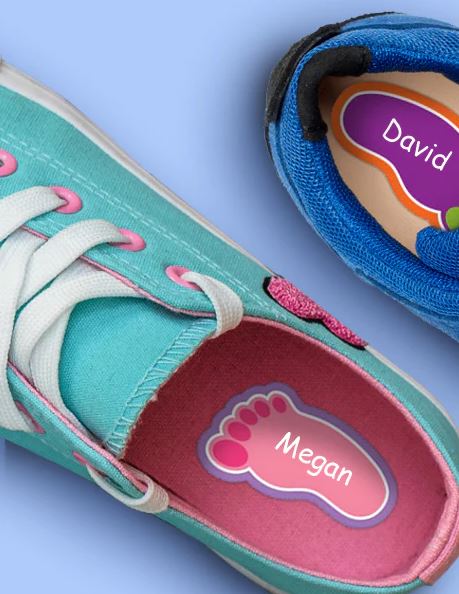 Overall, I am incredibly impressed with the labels from Label Land. All things considered, price, appearance, and durability, Label Land labels are head and shoulders above the competition. I would, and actually have, recommended Label Land labels to friends and family.
Website: label-land.com