Treat mom to a special canvas wall hanging this Mother's Day. Canvas prints have become increasingly popular and are a great way to decorate ones home.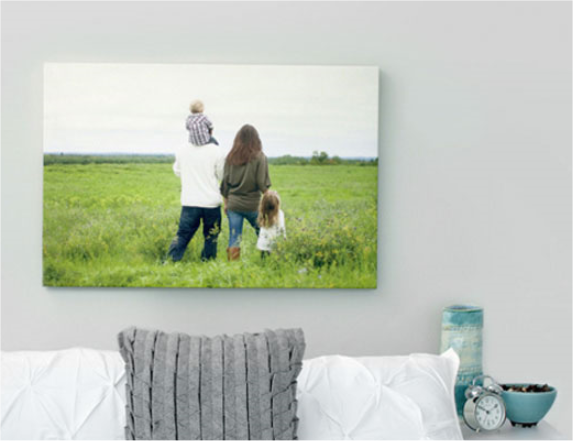 Use canvas prints to showcase wedding memories, favorite portraits of the children or grand-kids, personal photography, and even to redecorate office space. Canvas prints are available in a variety of sizes and cost is based on size. At Canvaspop each order is custom fitted right down to the inch and each canvas print is available with or without framing.
You can also add special effects to give any print the look and feel of a black and white photo, an oil painting, pop art, comic book, a 'vintage' appeal or you can design a triptych canvas, where the image is split among multiple canvases to enhance the image.
All CanvasPop photos are printed on high quality, matte textured canvas. Every canvas is treated with an ultra-protective, ultraviolet-matte laminate to ensure it will not crack, flake, fade or bubble.
When printing on canvas, digital photos do work best and the higher the resolution, the greater the results of your canvas print will be, but CanvasPop's skilled technicians can work with anything Why not show off mom's love for music, by adding her favorite song lyrics to a canvas print? Don't forget to include a picture of the artist as well. Why not get mom's favorite motivational quote or poem printed onto canvas? With CanvasPop, there are no limits.
CanvasPop uses its PicturePerfect process to ensure every one of its canvas prints is flawless. The PicturePerfect™ technology uses a range of image filters to make sure the best quality photo makes it on the canvas.
With CanvasPop you have the option to have digital proofs sent to you by by email, so you can see exactly what your canvas will look like before it is printed.
I am more than pleased with my recent CanvasPop order.
I wanted a photo for my youngest daughter's room, but when I browsed through my photos and free stock photo for personal use, nothing really stuck out to me as something I'd like to have printed. So I turned to my son who sent me a photo of an owl, which he had taken. It was perfect.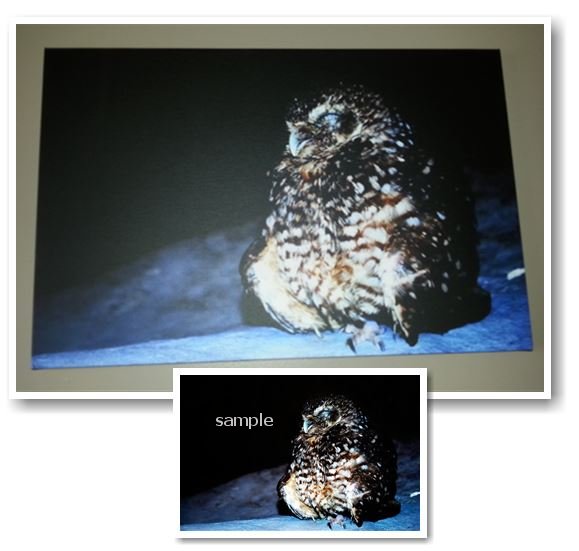 My canvas arrived within several days after placing my order. On the back is a charming sticker telling me who facilitated the print. CanvasPop even included the hanger and nail for the wall. When it comes to ordering ease, quick delivery and professional looking results, I highly recommend CanvasPop.
As you can see, adding personalized ambiance to mom's home couldn't be easier. With cost-effective prices starting at just $30, CanvasPop canvas prints are a great gift for mom.
The walls of my home are quickly becoming a collection of cherished photos my son has captured, now illustrated into a canvas memento, thanks to companies such as Canvaspop.
At CanvasPop, the only limit is your imagination!
About CanvasPop:
CanvasPop is the web's most innovative provider of custom high quality canvas printing services. CanvasPop empowers photographers, digital artists, and interior designers to print their images on high quality canvas. CanvasPop allows anyone to print any image including Facebook™ and iPhone™ pictures at virtually any size regardless of the original resolution of the image. CanvasPop's goal is to provide both consumers and professionals with the easiest way to print any image on canvas. For more information, please visit: www.canvaspop.com