It is that time of the year for holiday parties. Do you have nothing to wear; don't fret. That classic little black dress you
have hanging in the back of your closet can go a very long way this holiday season. It can move you seamlessly from the office to a Christmas party- and can be worn again New Years Eve – all with the addition of the right accessories. Pearl jewellery is a beautiful, refined way to add a classic romantic touch to that little black number. The enduring appeal of the pearl is due in part to their classic image as cultivated by legends like Marilyn Monroe, and Audrey Hepburn, both of which were rarely seen without pearls. That same sophistication of pearls carries over to the jewelry of today. I have noticed quite the comeback of pearls in terms of accessories and pearl jewelry.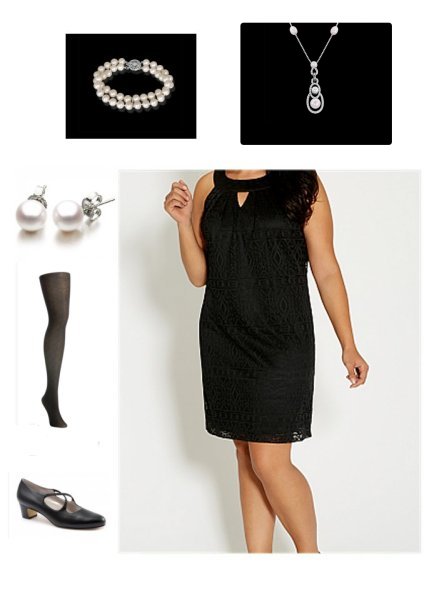 Spice up your dress with a "Teardrop Pearl Necklace," adorn with cubic zirconium stones. Add an elegant White Freshwater Double-Strand Pearl Bracelet, which is both sophisticated and timeless. Complete the look with freshwater pearl earrings. The great thing about freshwater pearls is that they are not just for black tie events. The earrings are so versatile; they can go from office attire to your holiday dress in seconds.
Check out our perfect holiday look:
Diamond tights from silkshosiery.com
Little black dress from maurices.com
Trotters Jamie Dress, Cross Strap shoes from yengo.ca
White Freshwater Double-Strand Pearl Bracelet, freshwater pearl earrings and Teardrop Pearl Necklace from pearlclasp.com
Make her look magical this holiday season. A pearl bracelet or necklace is a must-have piece for every woman's wardrobe. It makes the perfect gift. Whoever said diamonds were a girl's best friend never owned pearls.
If you are planning on getting her a bracelet, a pearl of wisdom, this little gem from pearlclasp.com will make her swoon and won't cost you as much as her engagement ring did. This 7mm freshwater pearl bracelet is a classic piece. It features a silver filigree clasp to give her that delicate glow. The quality is fantastic and the bracelet adds just the right touch of elegance to any outfit. The picture really doesn't do it justice!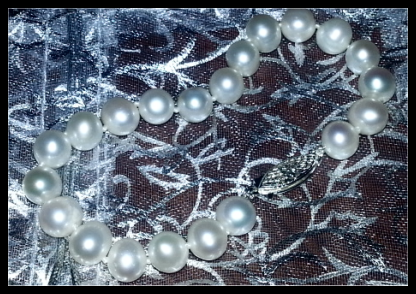 How about you, do you have the Little Black Dress hanging in your closet? What do you thinks of pearls?
Pearl & Clasp is a jewelry website specializing in quality pearl jewelry, pearl restringing services and pearl clasps.
With over 20 years of experience working in New York's Diamond District, the Pearl & Clasp team has restrung thousands of pearls and has helped hundreds of customers find the perfect pearl jewelry. Whether you're looking for pearl jewelry for yourself or a loved one, the Pearl & Clasp team can help you find a style that will suit your tastes and lifestyle. In addition to providing a wide selection of pearl jewelry, Pearl & Clasp provides helpful information so that consumers can choose the right type, size and style of pearl while feeling comfortable and confident about their purchase.
For more information visit: www.pearlclasp.com.