Wrangler is one of the most popular manufacturers of jeans. Wrangler has been around since 1947, and yet they remain as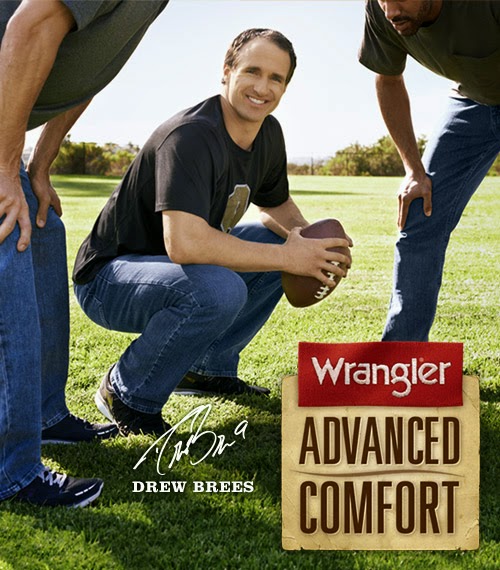 popular today as they ever were. A lot of different brands of jeans have come and gone, but Wrangler Jeans have shown great staying power.
Wrangler offers jeans of high quality and style to both men and women. The message of comfort, quality and durability,  is what continues to make Wrangler the iconic brand it is today.
Today, men are looking for fashion-friendly styles at an affordable price from a brand name they know and trust.
My husband is always searching for comfort, durability and style in his jeans and he found that in the new Advanced Comfort Jeans from Wrangler!
Designed from an innovative flex fabric, the jean bends when he bends, moves when he moves — all while keeping its shape and durability. In fact, the fabric is guaranteed to be 20% stronger.
The innovative flex waistband gives up to 2 inches – perfect for those holiday meals. The front leg panels are slightly hand sanded for a modern look.
Hubby is happy to report that these are the most comfortable jeans in his closet, and has requested two more pair for Christmas.
Wrangler Advanced Comfort™ jeans are available nationwide and at Wrangler.com. From cowboy cut, to regular fit, to relaxed fit – they are sure to have something for the man in your life.
About Wrangler
Based on more than 60 years of heritage in making authentic denim jeans, the iconic Wrangler® brand is long respected for comfortable, durable and affordable jeans, pants, shorts and shirts. Wrangler Jeans Co.® and Wrangler® Five Star Premium Denim lines are available at value-minded retailers nationwide. For more information regarding the Wrangler® family of authentic clothing or to locate a retailer, visit Wrangler.com