Don't wait until that 1st snow fall to prepare yourself with winter outerwear. Check out the Columbia Fall & Winter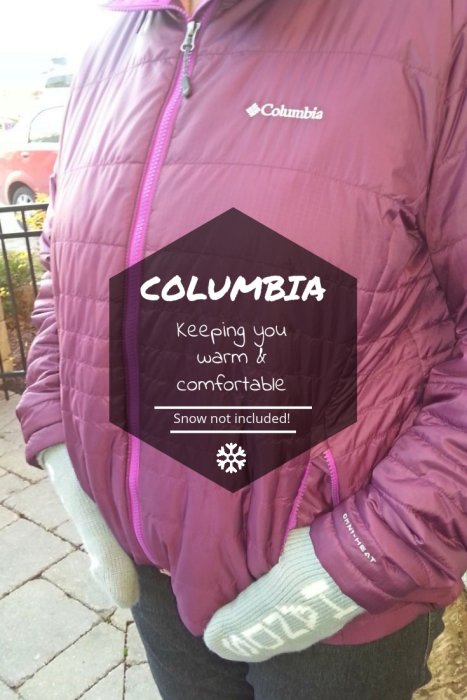 Collection. Columbia wants to keep your warm, dry, and protected, so you can enjoy the outdoors longer, no matter what the weather brings.
Columbia go to hooded jacket review
Sleek, lightweight, warm, and versatile this is your new go to jacket. Made of 100% polyester triple check fabric, "The Go to Hooded Down Jacket" from Columbia features Omni-Heat insulation for warmth and to prevent heat loss, though Columbia didn't just stop there.
They have added thermal reflective lining to help keep you perfectly therm-regulated. "This thermal reflective technology helps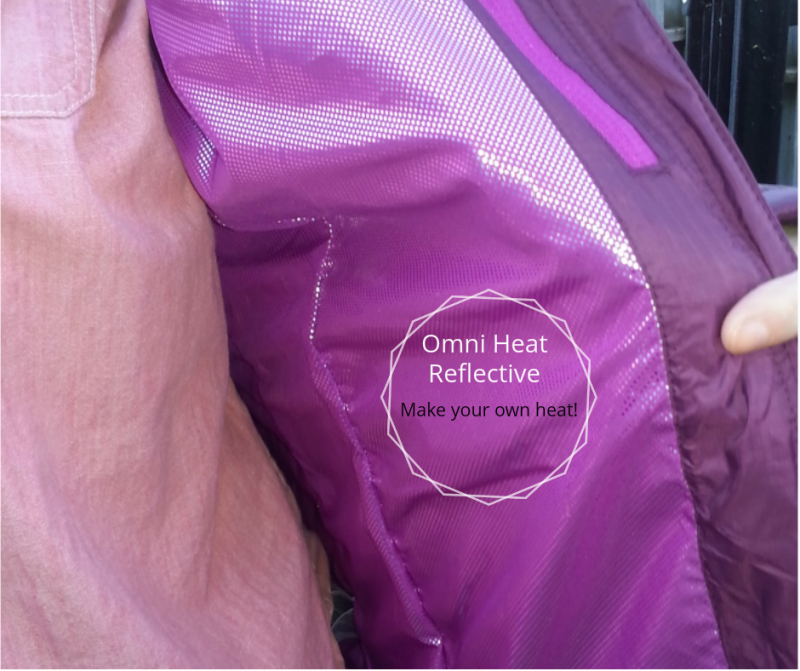 regulate your temperature by reflecting and retaining the warmth one's body generates, while dissipating moisture and excess heat to keep you comfortable." Columbia's water and stain barrier resists light rain and stains, keeping you clean and protected.
The water-resistant shell features variegated baffling lines that go from wide to narrow for a body-flattering effect. The jacket has an interior pocket to store your cell phone and keys, and two outer hand pockets. The hood is adjustable to minimize heat loss from you head, and comfort cuffs on each wrist keep sleeves in place and add warmth.
If you are looking for a non-bulky jacket with a slenderizing fit and added comfort features, then the Columbia "The Go to Hooded Down Jacket is for you. It can stand alone or you can wear it over one of Columbia's fleece zips. The jacket is available in both plus and regular sizes.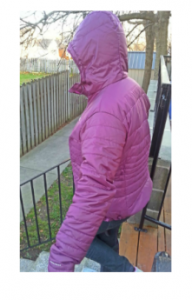 We have not tested the warmth value of the jacket yet, as it not quite cold enough here in Ontario yet, but already being familiar with Omni-Heat insulation, we know it will provide just the right bit of warmth. There really is something amazing to those tiny silver dots that line the jacket's interior.
The 2015 Minx Collection
The Minx Collection from Columbia provides a versatile boot that combines style with comfort. Columbia debuted the Minx line in Fall 2012 with a limited number of styles and the response was overwhelming. The collection has grown significantly over the past two seasons. If you recall, I reviewed "Columbia Minx Omni-Heat Boots" back in November of 2014. The Minx line for fall 2015 has several new styles in a myriad of heights, fabrics, and silhouettes.
Women's performance sportswear
Columbia has a totally new collection of performance sportswear constructed with premium knit fabrics and designed for stylish versatility. The new line offers feminine, flattering styles appropriate for the gym, work and home. Ranging from hoodies to leggings that provide stretchy comfort, the collection will soon become your favorite all day wear. See my full review of the Columbia Adera Collection.
For more information about Columbia and to review the rest of the 2015 Fall/ Winter outwear Collection please visit www.columbia.com.
About Columbia Sportswear Company
Columbia, the flagship brand of Portland, Oregon-based Columbia Sportswear Company, has been creating innovative apparel, footwear, accessories and equipment for outdoor enthusiasts since 1938. Columbia has become a leading global brand by channeling the company's passion for the outdoors, and an innovative spirit of "trying stuff", into technologies and performance products that keep people warm, dry, cool and protected year-round.