Make her day with the "QT Performance Wet to Dry Tourmaline Ceramic Flat Iron / Hair Straightener." This straighter is perfect for the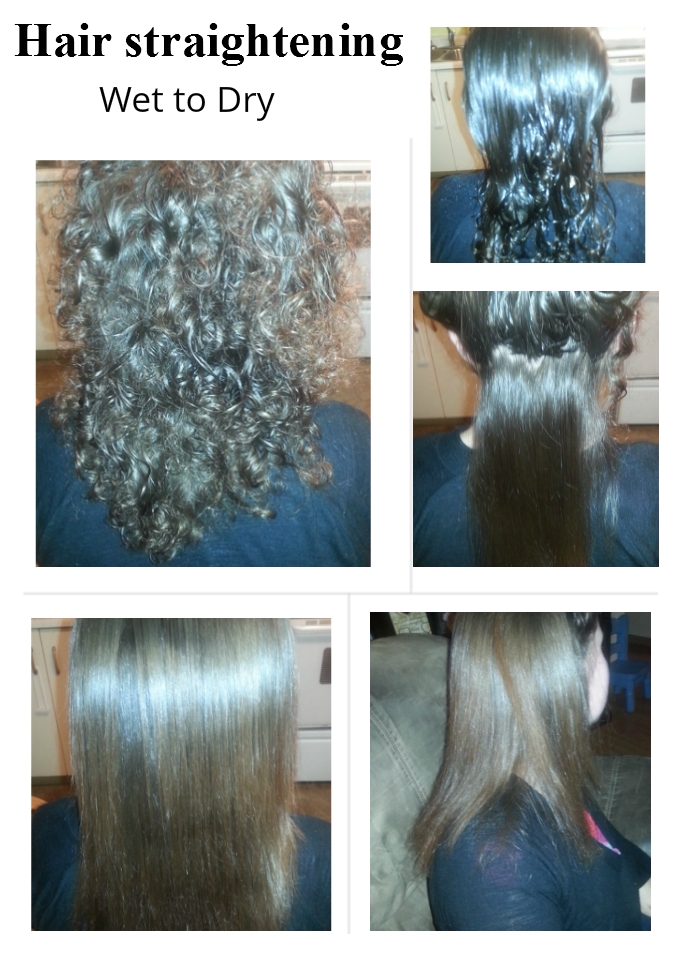 student who is in a rush in the morning to get to class or the busy mom on her rush to get the kids off to school and to get out the door in time for work. The unique "Wet to Dry" feature allows her to straighten and style her wet hair therefore, saving the time of blow drying the hair prior.
Using the most advanced technology for hair wigs styling, the QT Performance Wet to Dry, Tourmaline-Ceramic flat iron is the ultimate high performing styling tool to produce pin straight, gorgeous healthy looking hair.
The QT Wet to Dry features an adjustable digital temperature display that allows her to know the exact temperature the flat iron is at. The temperature gauge is digital and very easy to read with huge numbers.
The iron reaches 450 degrees in less than 30 seconds, which means the coarsest of hair is flattened with just one or two passes through the hair. One has to like that!
Its Tourmaline/Ceramic Technology preserves more moisture within the hair shaft. It distributes heat across the entire surface evenly and retains heat more efficiently. It also eliminates damaging hot spots and preserves more moisture within the hair shaft. In addition the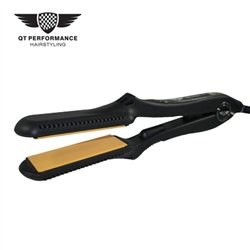 iron also uses negative ion energy to stop the growth of bacteria and fungi, resulting in healthier hair and scalp. It also allows for water molecules to penetrate the hair shaft and to close the cuticle for better health and appearance of the hair.
The Far Infrared (FIR) rays penetrate deep into the hair shaft thus drying the hair from the inside creating quicker and gentler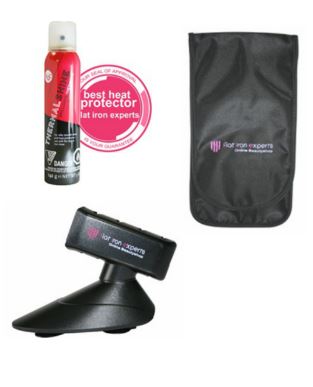 styling, less frizz and friction damage on the hair.
Other technology like a Universal voltage to be used worldwide, a professional 360° swivel cord, along with a limited warranty of one year sets the iron apart from others.
Though a tad pricey with a sale price of $129.99 we definitely think it is worth the investment.
The "QT Performance Wet to Dry Tourmaline Ceramic Flat Iron / Hair Straightener" makes the perfect gift, especially when you combine these recommended accessories: KQC Thermal Shine Spray,  Flat Iron Experts Iron Holder and Flat Iron Experts Heat Resistant Thermal Pouch.
I have been using "Thermal shine" for awhile. The only down side to the product is that it does not smell the best, but the unpleasant smell quickly goes away and it does leave the hair nice and shiny.
Visit flatironexperts.com the online shopping site for various hair styling tools.